Hi loves!
press sample
So this has taken me WAY too long to get up here but the time keeps slipping through my fingers somehow! I know, I know, not an excuse but they are here now and that's what matters right? 
I've got six of the 12 colors of China Glaze's 2013 Happy HoliGlaze collection reviewed below and man are they pretty! ;)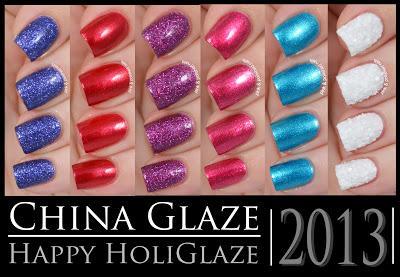 All Wrapped Up is a blurple (blue/purple) micro glitter. This one is one of my favorites, the glitter is so fine it gives such a great depth to the polish. The formula was a bit thick as usual with glitter but easy to work with. It built up quite nicely, below is three thin coats, enough for full opacity, with two generous coats of top coat. Yep, this one is definitely a top coat eater ;) But totally worth it! Actually if you don't want to top coat it dries to a slightly textured look which is really pretty as well.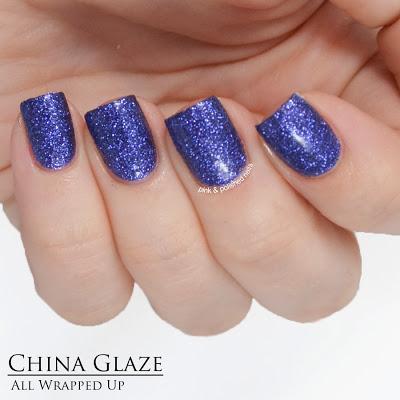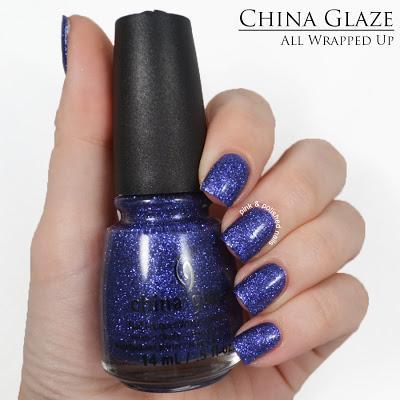 Just Be-Claws is a gorgeous Christmassy red foil. I know there will be so many reds out this holiday season but something about this one just stands out to me. It really is the perfect Christmas red. The formula was super smooth and easy to work with. Below is two thin coats with top coat.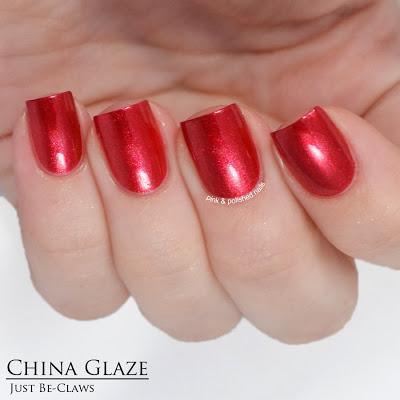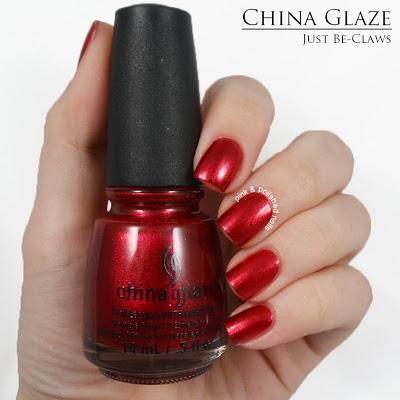 Put A Bow On It is a magenta/berry micro glitter. Similar to All Wrapped Up and just as pretty! There is a great mix of glitter giving a good depth to the polish. The formula was the same as All Wrapped Up and was fully opaque in three thin coats. Below I have three thin coats and two coats of top coat. Again, if you don't want to top coat this one it dries to a slightly textured look which is gorgeous too!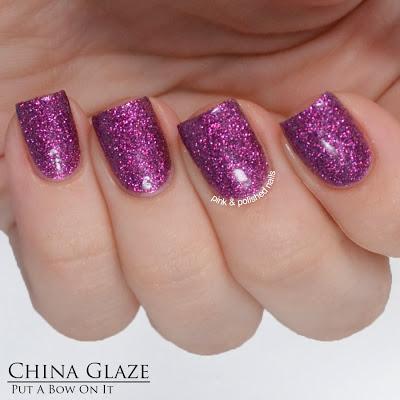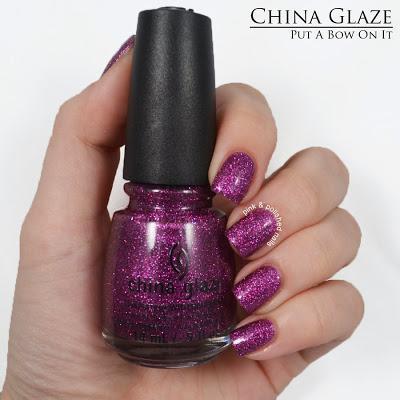 So Blue Without You is a bright blue foil. All I can say about this one is WOW! What a seriously gorgeous color, and still perfect for the holiday season. The formula was great and was opaque in two coats. Below is two thin coats and top coat. What a blue!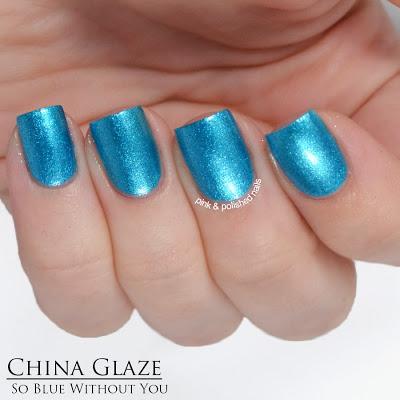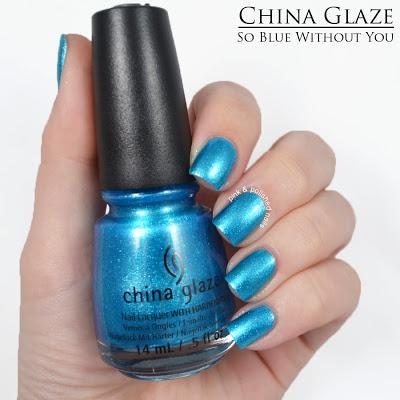 Santa Red My List is a cranberry/pink foil. In the bottle it looked similar to Just Be-Claws but it couldn't be more different! Santa Red My List is such a gorgeous color, and a bit more toned down if you don't like those in-your-face reds ;) The formula was smooth and only required two thin coats for opacity. Below is two thin coats and top coat.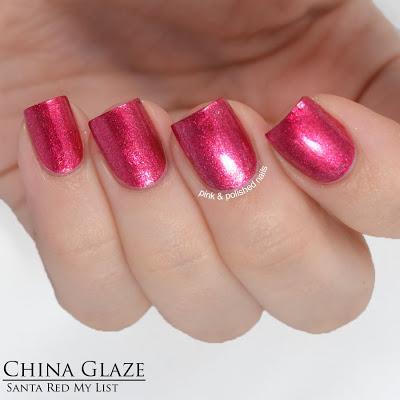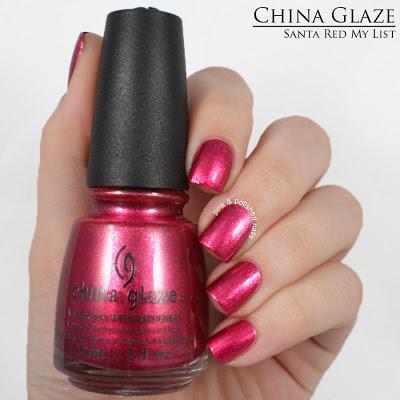 There's Snow One Like You is a textured white with some white hexagon glitters. Now this one's a funny one. It has gotten some mixed reviews because it is so unusual. I have to say though, I actually quite like it. I can definitely say there is nothing even close to this in my collection. The formula is pretty difficult to work with, it's thick and bumpy but if you work carefully you can apply two thin-ish coats and dab on some more in spaces that look bare. After it dries though it's really kind of fun to look at, it reminds me of that fake snow you put around your house :) Below is two coats plus a little extra dabbed in some places and no top coat.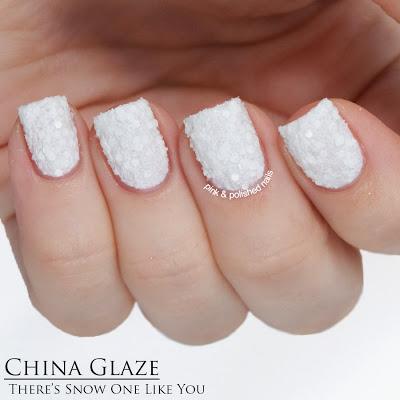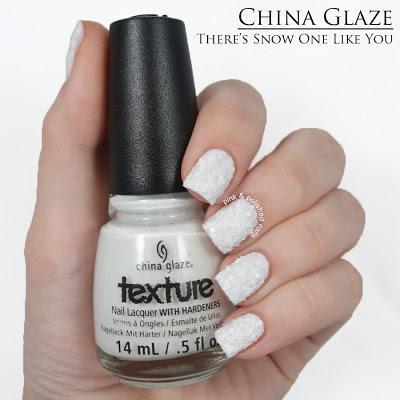 So what do you think? Do these polishes get you in the holiday mood? They certainly did for me! I think China Glaze has really hit the mark on this holiday collection with some really unique and gorgeous colors. There are 6 other polishes in the collection plus a traveling top coat. I think I'll definitely be picking some of the others up so keep watch on the blog for some more pretty holiday colors ;) 
Keep up with more news from China Glaze on their website www.chinaglaze.com and follow them on social media to stay up-to-date! :) 
facebook | twitter | youtube | instagram | pinterest
Thanks so much loves! 
**Products in this post were provided by China Glaze in exchange for my honest opinion.
For more information check out my disclosure policy