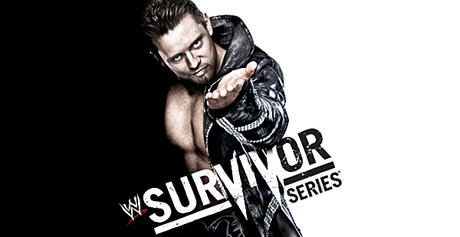 *Winners in Bold
Live from Indianapolis the 26th Edition of Survivor Series kicks off with an unannounced Traditional 5-on-5 Survivor Series Elimination Match.
Brodus Clay, Justin Gabriel, Tyson Kidd, Sin Cara & Rey Mysterio vs Tensai, Primo, Epico & Prime Time Players—Weird to have a match that wasn't announced to kick the show. It was also weird seeing Tyson and Justin eliminating two guys, looks like they will have a push. With this match my faith in the tag team division is restoring. The four tag team involved in the match are great addition to the division. Also another surprise was that Justin, Tyson, Rey and Cara were the Survivors. Rating: **
Pointless backstage segment with Aksana trying to injure Kaitlyn again.
Divas title Match: Eve Torres © vs Kaitlyn—Not a bad match it only dragged on a lot. With more ring time I see Kaitlyn as a new Beth Phoenix because she has the strength let's see if she has the talent. Rating: *
Backstage Foley has a conversation with his team in which Orton says he hates him.
US title Match: Antonio Cesaro © vs R-Truth—Another match that dragged on too much. Antonio Cesaro really needs legitimate competition. Rating: *1/4
After this match we get a waste of time of AJ and Vickie Guerrero. Not even the surprising return of Tamina could've save this. At least they're trying with the division.
After that awful segment we get Heyman cutting an awesome promo. I would take any bad segment from the AJ Scandal if I get Heyman being awesome on the mic afterwards.
World title Match: Sheamus (via DQ) vs Big Show ©—Just like their last encounter this was a good match. But it ended in shenanigans. Sheamus hit the Brogue Kick on poor referee Armstrong and when they were attending him Show hit the KO to win. But at the end he lost via DQ and retained. That's when Show gets mad even if he retained the title. All ends up with Sheamus hitting him with a chair setting up their match stipulation next month. Rating: ***1/4
Team Foley vs Team Ziggler (Dolph Ziggler)—Great showing by all men involved. I truly believe that this if the show wouldn't have ended the way it did Ziggler would've stole the show. He didn't stole the show but the match did. It was an enjoyable match in which Ziggler avenged his elimination at last years Survivor Series. Rating: ***1/2
WWE title Match: John Cena vs CM Punk © vs Ryback—A year, who would've thought? Also Ryback got no reaction and WWE isn't going to like it, but they're to blame they put him in the ring with the most captivating superstars of this Era. Match wasn't bad thankfully because Ryback wasn't involved too much. Also fans still cheer for a man that makes fun of a heart attack and boo a man that helped raise money for Cancer, that tells you how people love Punk. The match was good but what matters is that fucking Seth Rollins and Dean Ambrose debuted by attacking Ryback. Also Roman reigns was with them. Thanks to this we get our third straight PPV with a screwy finish, Punk reigning as Champion for a year and fucking Dean Ambrose. Rating: ***1/4
Grade: C