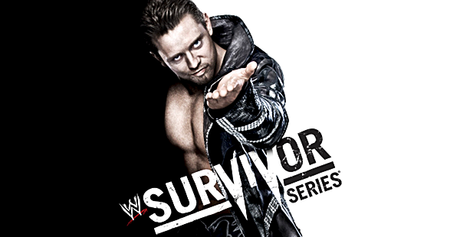 This Sunday one of WWE's oldest and most controversial events takes place this Sunday and nobody should miss it.  With an historic Main event  like CM Punk defending his WWE Championship against Ryback and John Cena everybody should order this pay-per-view just to see history be made. Also headlining  this Sundays event the rematch between the World Heavyweight Champion Big Show and the former Champion Sheamus. Plus tradition continues in Survivor Series when Team Foley faces Team Ziggler in a traditional 5 on 5 Elimination Match.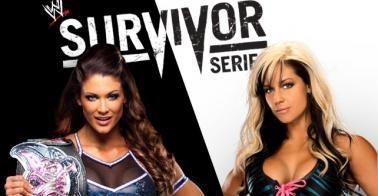 Eve Torres © vs Kaitlyn for the Divas title
Once again Kaitlyn has a chance to get the Divas title and most likely she will lose. Is a shame that WWE having an over baby face like AJ they use her for a lame storyline and not for this spot. AJ is the Lita of Eve Trish Stratus and when they both get to fight for the title the division will matter again.
Prediction: Eve retains the Divas title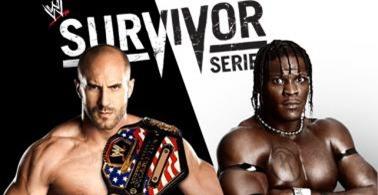 Antonio Cesaro © vs R-Truth for the US title
This is how the WWE works when someone pins a Champion he or she becomes the #1 Contender, that's exactly what happened here. Cesaro's reign as US Champion might be on jeopardy this Sunday and not because R-Truth is a threat. This being a big pay-per-view they need some title changes and this might mean that we will see a new Champion. But at the same time it looks like Antonio is just holding the US title until a worthy opponent appears and that might mean that Antonio will retain on Sunday.
Prediction: Antonio Cesaro retains the US title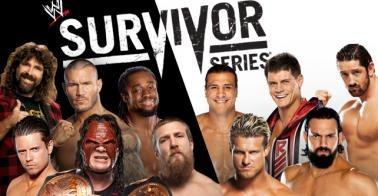 Team Foley vs Team Ziggler
Shame they didn't show the footage of the promo of Foley and Ziggler that they had earlier in the year to promote this match. This match no longer seems interesting because it feels more random. Plus if Rhodes is out it will feel more random because the only people feuding will be Alberto and Randy. The first time they announced this match I didn't see the heels winning but now there's a big possibility for them. I see this match ending with the heels winning with Ziggler and Wade as Survivors or the faces winning with Randy Orton and The Miz as the only Survivor.
Prediction: Team Foley wins with Randy Orton and The Miz as Suvivors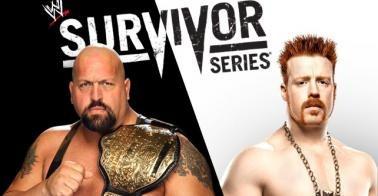 Big Show © vs Sheamus for the World title
Surprisingly I'm looking forward for this match because their last match was good. Last month I didn't see either coming with the title out of Hell in a Cell but Big Show did it. I don't see Ziggler cashing in because he has his thing with Cena but things can change. Sheamus wants to get his hand on Show and if he wins I see Sheamus attacking him opening the door for Ziggler. I don't expect a cash in but it wouldn't surprise me.
Prediction: Big Show retains the World title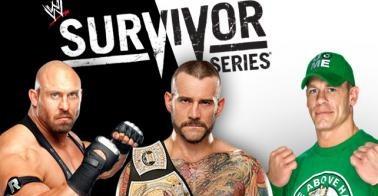 Ryback vs CM Punk © vs John Cena for the WWE title
With just one day away for CM Punk to become WWE Champion for a whole year his title is in real jeopardy. It seems obvious that Punk will retain and then face The Rock at the Rumble, that's exactly why his title reign is in jeopardy. Knowing Vince he could want something unexpected and Punk losing the title on his 364 day as Champion is unexpected. Plus all the talk about getting screwed, Jerry Lawler coming back and wanting revenge and Mick Foley on the same building opens the door for Punk getting screwed. But there's also the conversation that Paul Heyman had with Brad Maddox this Monday, we don't know what they talked about and it might be revealed on Sunday. Also AJ is involved with Cena and she was once involved with Punk maybe on Sunday she will interfere, but knowing that WWE wants her as a baby face probably not going to happen This match only Punk or Cena will win it, because the moment Big Show said that nobody was going to stop him as a Champion opened the door for a Ryback vs Big Show feud. The only thing that will be interesting about this match is how it will end. The WWE wouldn't want either man look weak, Cena has only been pinned cleanly by The Rock. Ryback will not take a pink in a long time and Punk has to win or lose looking strong. Just because of that this might be the third PPV in a row with shenanigans involved in the Main Event.
Prediction: CM Punk retains the WWE title