Danica Magpantay was announced Ford Supermodel of the World 2010 in January of 2011.  It's now 2012 and the friendly Filipino supermodel is happily getting busier week after week.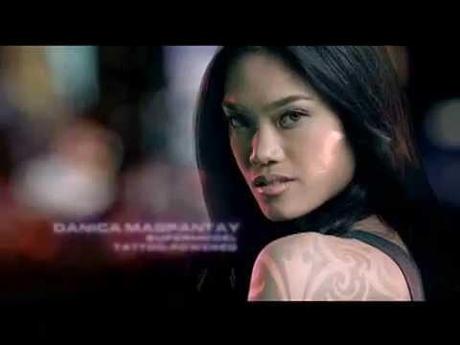 On top of that she's now onto bigger things, apart from flying in and out of the country as a professional model her endorsement of Tattoo Home has just made waves on national TV.  That's this one here.
At the end of this post I've included/embedded the behind the scenes video of the making of that commercial.  I got on set and shot a few behind the scenes photos of her print shoot for the Tattoo Home campaign by Globe and Harrison Communications which was shot by photographer, Xander Angeles.  Danica represents and projects the brand excellently.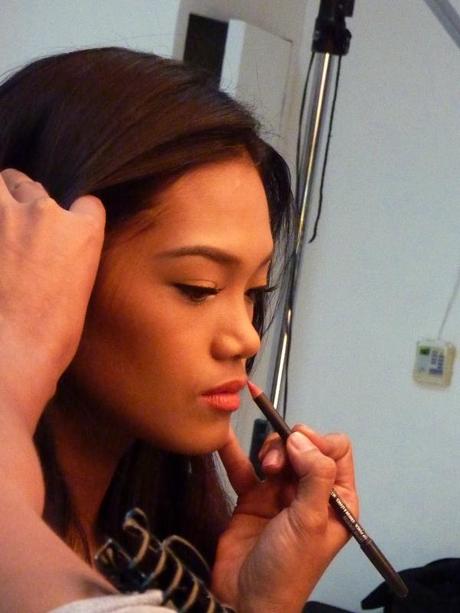 Highlights for me were meeting both Danica, stylist Jenni Epperson who recently won for best style blog in the Nuffnang Asia Pacific Awards, and Danica's mother, the makeup artist for the day, Lala Flores.  Lala has been doing professional makeup for roughly the last 12-13 years she says and ever so slowly she hopes she can dedicate her time more to motherhood, but for now the artistry continues.  I was quite inspired and trying too hard not to say anything silly (out of excitement) around people who serve and perform in the industry so well.  I kind of had butterflies in my tummy while having a chat with Lala and Jenni with some pan de sal and pancit on the side.  I didn't take as many shots as I'm normally able to because I borrowed my Dad's camera and the memory card was acting up after I had taken several.  Nevertheless, I hope you enjoy the brief stream of on-set photos.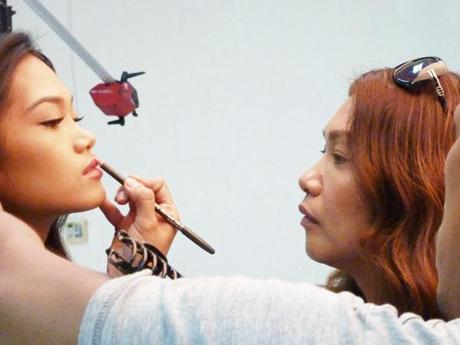 Read more to see the full post and all the photos.
Earlier…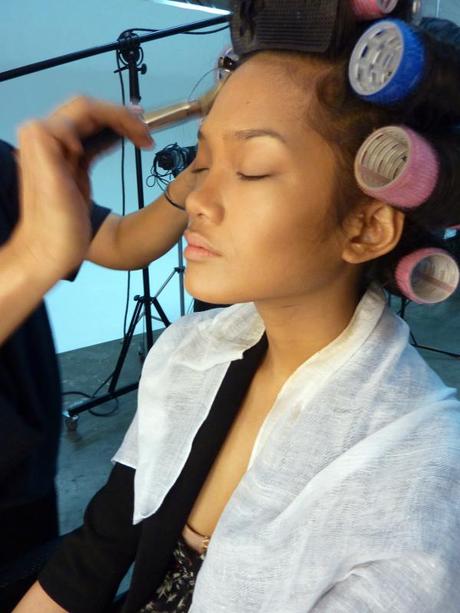 Lala's favorite base product on the job is RCMA cream foundation. A professional formula available in the U.S.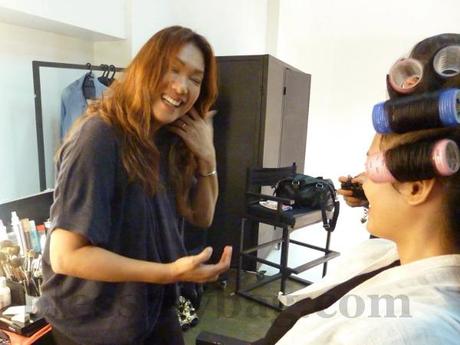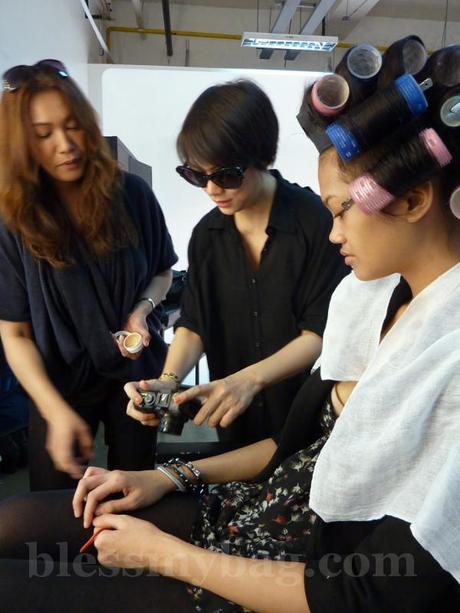 Blogger Action by JenniE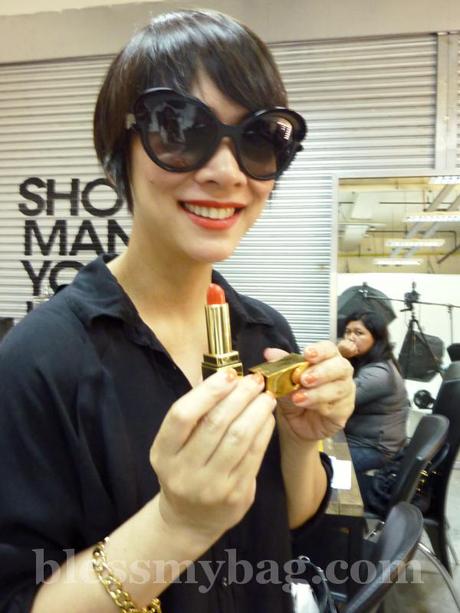 Jenni shows of her YSL Rouge Pur Couture in L'Orange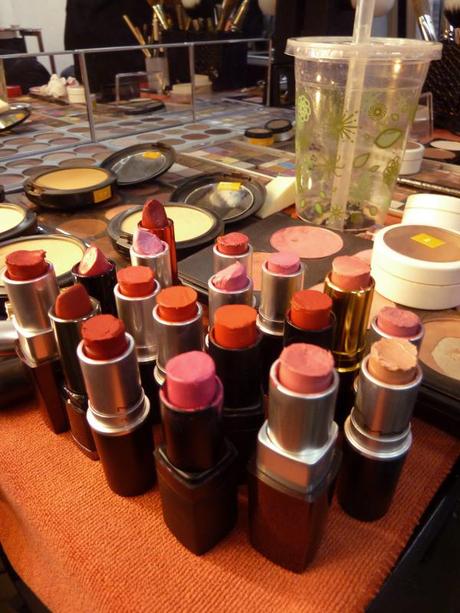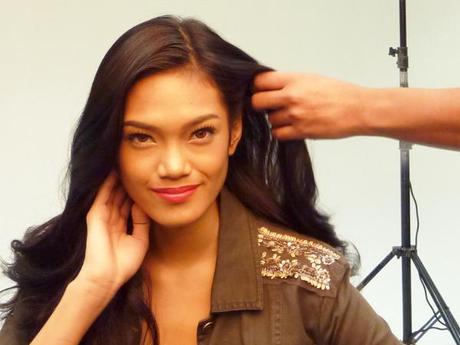 As young as she is, Danica has nearly mastered the art of projection. Her stare can burn a hole right through you. I wasn't asking her to pose she naturally saw my camera and flashed a look.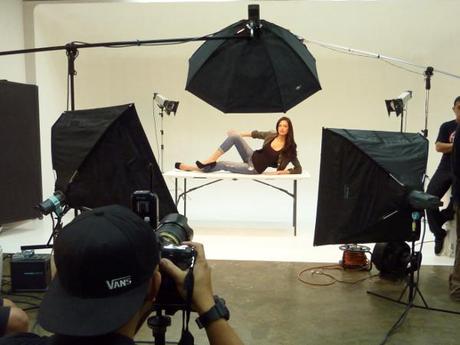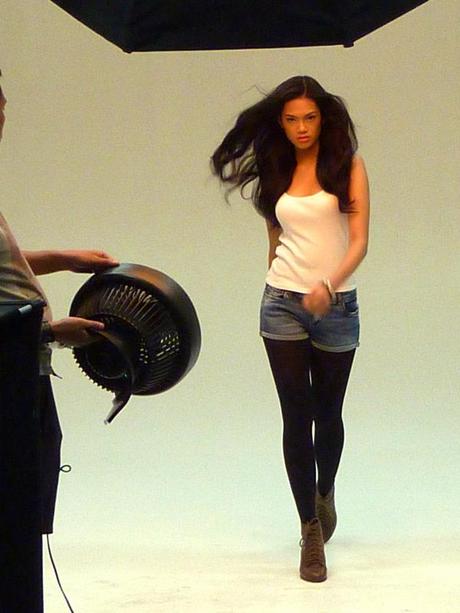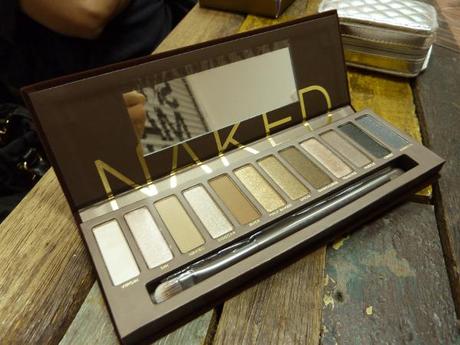 Exhibit A from Lala's handbag: the first Urban Decay Naked Palette. They had just flown in straight from the U.S. hours before the shoot.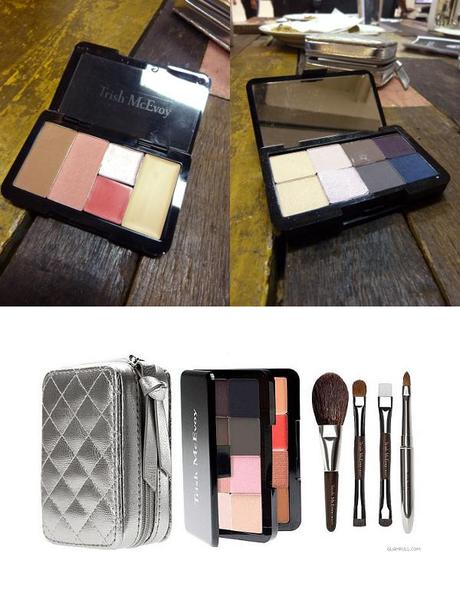 Exhibit B from Lala's handbag: a super luxe Trish McEvoy Voyager travel beauty palette, a gift to herself that she claims has all she needs. Dual sided brushes, the new neturals for smokey, some pastels for a day look, concealer, bronzer, blush and lip products
Don't be fooled, this Trish McEvoy Delicate Beauty Voyager palette in width and height compares in size to a cassette tape (insert my birth year here) so it's a tiny but packed beauty kit perfect for women who like to travel light, expensive at $85 Lala  admits, but Trish McEvoy always is.  So, as we chatted, the shoot continued on and Danica worked those poses so quickly even Xander the photographer was quite impressed.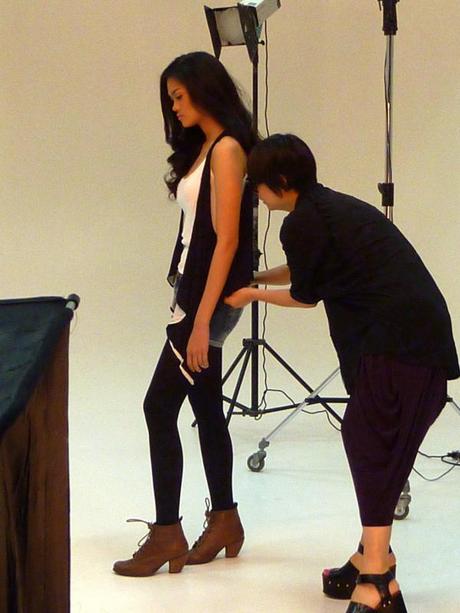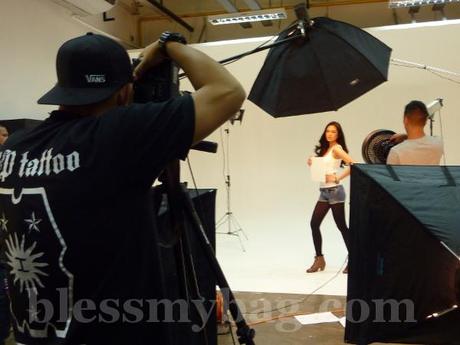 I wasn't able to stay for the entire shoot so I didn't see Danica's transformation for the shot below in the Tattoo print ad, but pasted before that is the behind the scenes video for the shoot of Danica's Tattoo Home TVC, enjoy

.  People like Danica Magpantay always inspire me.  She wasn't aware her mother was a professional model until they had by surprise rediscovered a video tape of Lala's earlier career as a model.  Danica was inspired by her mother and extremely challenged to not just become a model as well but be one of the best ever, because after all "Greatness begins at home."