Hi Beauties! So this morning when I woke up at the ridiculously early time of 8 A.M, the sun was shining through my window and practically burning my eyeballs. All was swell though, because I heard one thing: Birds chirping. Which immediately excited me because that meant spring was coming! And after the ridiculously cold weather and heaps of snow, I've just about had it with winter. So in honor of spring, chirping birds, and warmer weather soon to come, I decided to do a simple pink and purple look that's perfect for spring or Valentine's Day :) It's only 4 steps, so here we go!
For a list of products used, prices, and where to buy, check the bottom!
Step 1: Prime your lids and apply a cream shadow to create a sticky base.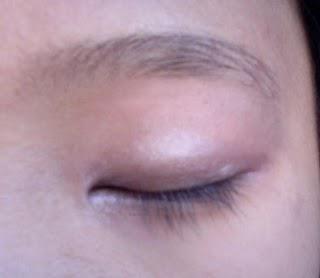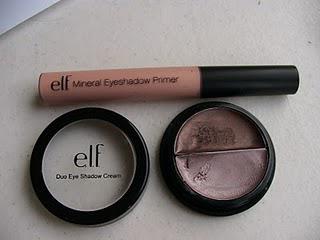 I used E.L.F's Mineral Eyeshadow Primer, and the lavender shade from E.L.F's Duo Eyeshadow Cream in Mocha Swirl.
Step 2: Pack on a purple shadow to your lid and a little to the inner corner of your eye.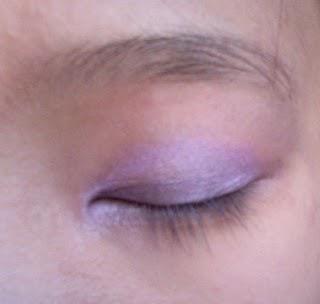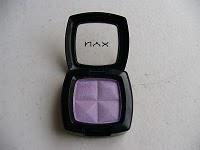 I used a NYX shadow in Frosted Lilac.
Step 3: Apply a pink shadow to the outer 1/4 of your lid.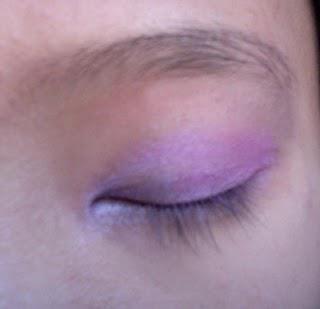 I used E.L.F's pink shadow from the Punk Funk Quad. (Sorry I don't have a picture; I accidentally deleted it, and my camera's out of battery :( )
Step 4: Apply your highlight and you're done!
For highlight I used E.L.F's Brightening Eye Color Quad in Blue Moon (the matte cream shade).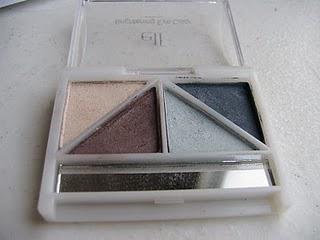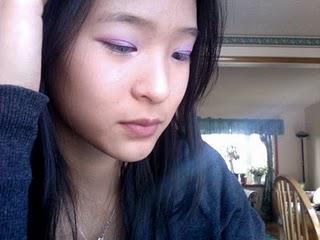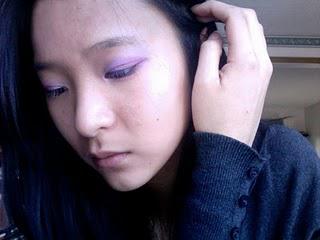 You can apply a soft dark brown/black eyeliner and mascara if you want; You can't really see my eyeliner because I lined it really lightly close to my lashline for a really natural look. I skipped out on the mascara cuz my camera died after this last picture :/
Products Used:
E.L.F Mineral Eyeshadow Primer (eyeslipsface.com) $3
E.L.F Duo Eye Shadow Cream in Mocha Swirl (eyeslipsface.com) $1
NYX Shadow in Frosted Lilac (ULTA, cherryculture.com) 
E.L.F Brightening Eye Color Quad in Punk Funk (the pink shade) (eyeslipsface) $1
E.L.F Brightening Eye Color in Blue Moon (the cream shade for highlight) (eyeslipsface.com) $1 
Hope you enjoy!
Lots of love,
Belle