Hello everyone!
 Today I have a review of yes, another curling iron (I'm obsessed) and a new hairspray!
Like I said in my last curling iron review, I have a lot of curling irons. So I have a high standard when it comes to curling hair, and I am especially critical with clipless ones because in order to even curl my hair, I have to wrap the hair myself and this extra effort should in my personal opinion result in a more desirable finished look. And when it comes to hairspray, well, I've all but given up on that conquest--I have yet to find a favorite or even a hairspray that can be given the Belle's Stamp of Approval.
Can these products change my mind? Let's take a look!
The Hot Tools Flipperless Curling Iron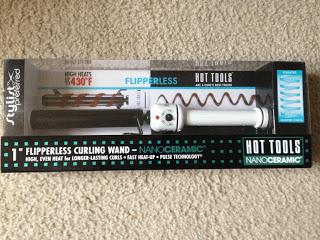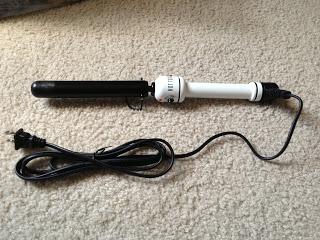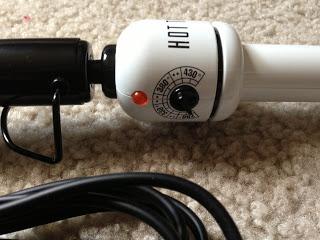 Features:
1" Barrel
Heats up to 430 degrees
Swivel cord
Ceramic barrel
Looking in my vast collection of curling irons, I realized that this was one of the few 1" barrels I have even though it is such a standard size. Generally I gravitate towards a 3/4 inch barrel, mostly because tighter curls fall throughout the day and keep a curled look for longer in my hair.
However, I am proud to say that this baby puts my other 1" irons to shame. This is one of my new favorites!
I love that this iron heats up to 430 degrees--I need a lot of heat for my hair to keep a curl and thankfully this one has me covered. It comes with a heat protecting glove which
I highly recommend you use
 because you can cause some serious damage with that kind of heat.
The curls are natural, soft, and the longer you hold, the curlier it gets. It's so versatile and simple and honestly what more can you ask for!
And then high off the euphoria of my perfect curls I decided to take a huge leap and try out the new hairspray as well.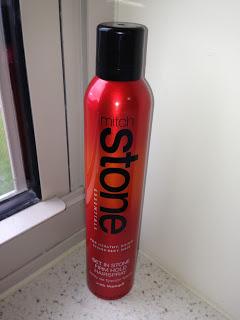 All I have to say is, Mitch Stone has got it going on.
Usually, I hate hairspray. I hate it. I hate the crunchy straw-like feeling that hairspray inevitably leaves my hair. I hate spraying it because I inevitably get some on my face. I hate the smell, I hate how much it weighs down my hair. I hate it I hate it I hate it. 
But Mitch Stone has produced magic. This Set in Stone hairspray keeps my style without making it crunchy. It has a non-offensive smell and it doesn't last long enough for anyone to get a real whiff anyway. It feels natural but most importantly, it holds my style!
I'm in love.
This is the only hairspray I will ever continue to use, and I have literally never said that about any hair/makeup product ever.
It's that good.
Give these products both a try and let me know what you think! They're available on 
Folica.com
 and they always have a deal going on! Whats you'r favorite hairspray? 
Love,Belle