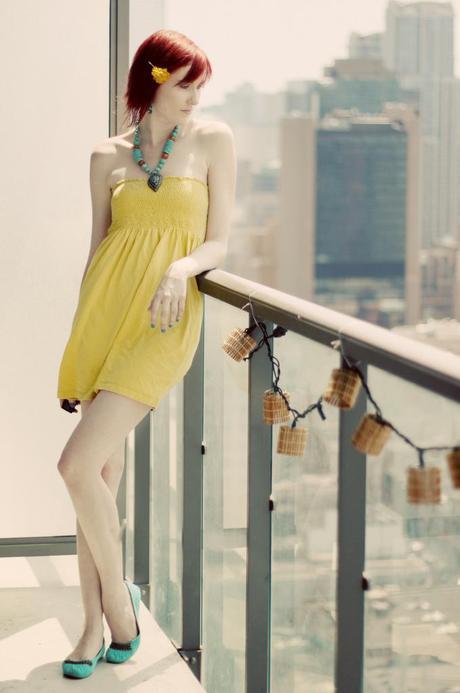 Dress // Forever 21 // Necklace // Handmade - Bought at Market //
Today was one of the hottest days in the history of Toronto. We broke the record for the hottest July 21st in history and were only a few degrees away from the hottest days in Toronto of all time (40 Degrees, 104 Fahrenheit). I was ceaselessly amused by the comments on twitter and facebook about the weather.  I saw more men in skirts than I ever have before...surprisingly a good look for most of them.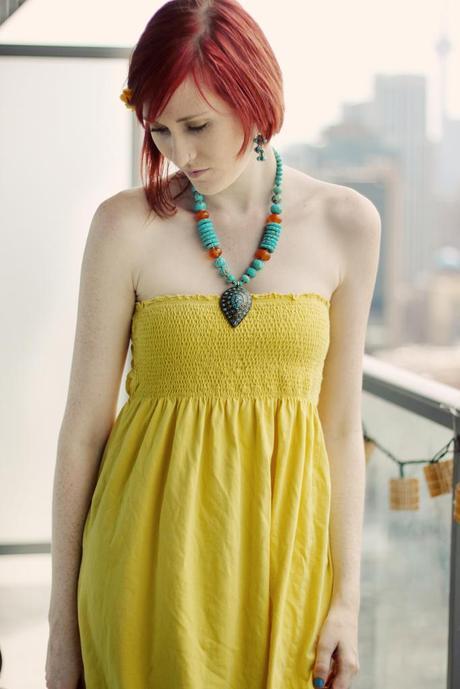 Even in the sweltering weather I was defiantly set on putting a nice outfit together, and going out to enjoy the outdoors, play in the park and read on a bench under the shade of a tree. Having spent a year in Australia and some time in Thailand, it didn't seem THAT hot to me, the wind made it bearable and in the shade it was actually quite lovely. I actually enjoyed the day for the most part. I slapped on a simple yellow empire waist sleeveless dress, one that would fall away from the body and allow the breeze to cool me down. Paired with my favorite teal handcrafted African necklace one of my friends brought me back from Kenya while she was visiting her family. It's one of my most precious gifts and always a treat to wear with a simple dress to offset the huge necklace. I matched the rest of the accessories with the yellow and teal of the rest of the outfit and created a truly two tonal color scheme. I love the colours of yellow and teal against my hair red. Really makes it flash!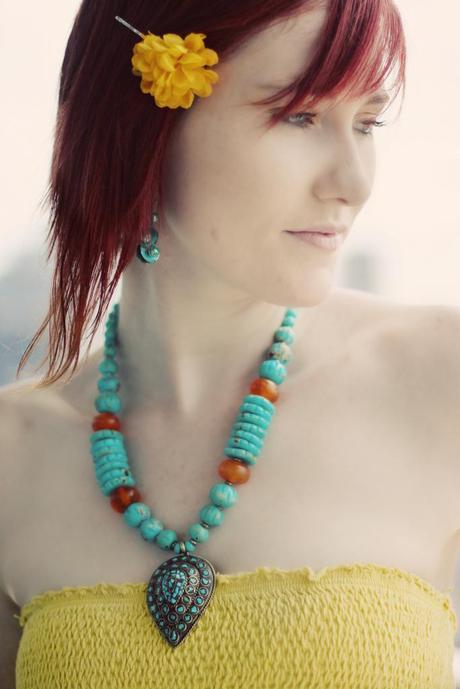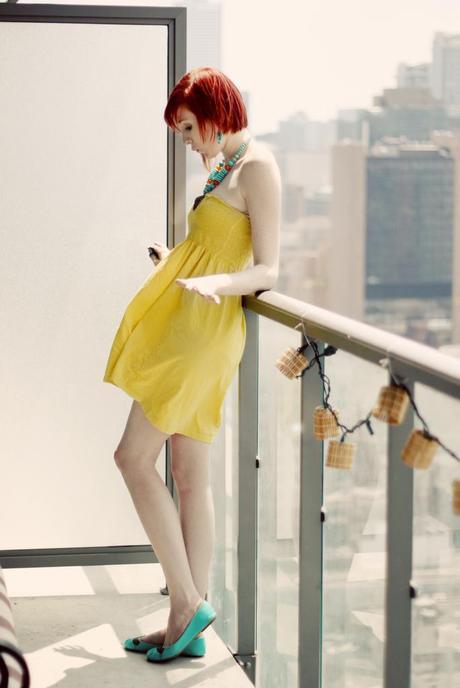 I want to thank everyone for entering the Etsy contest and for all the comments you all left about my Etsy. I'm happy to announce that after the random drawing the winner of the contest is......
Virginie
from Virginie's Cinema. I can't wait to make a special design just for you and see it styled to perfection, the way you always do! Hopefully you'll share some pics of your outfit and hairband with the rest of us! I hope to have more contests in the future and give you all the chance to win something again. I still have my discount available on my Etsy (10% off with the code VINTAGEREDHEADS) so if you still have a craving for a hairband to heat up your summer style, head on over to Titania Dreaming on
Etsy
.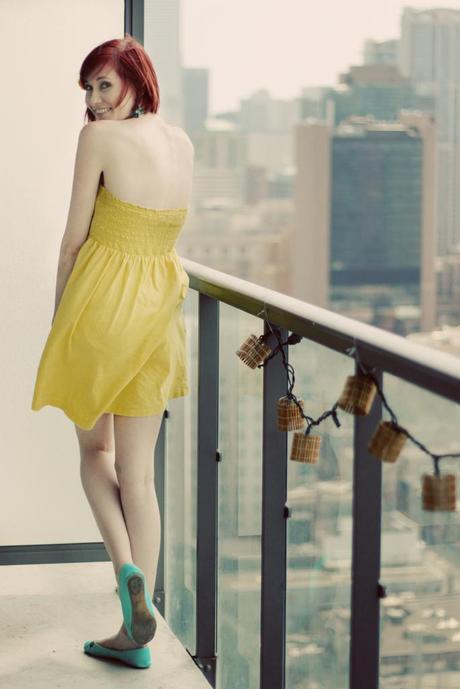 I had a great weekend at the cottage and can't wait to post the pictures from there! See you all sooon!