These vegan, gluten free Sunflower Chocolate Chip Chickpea Bars are great for those with nut allergies. They taste delicious and are full of protein and fiber!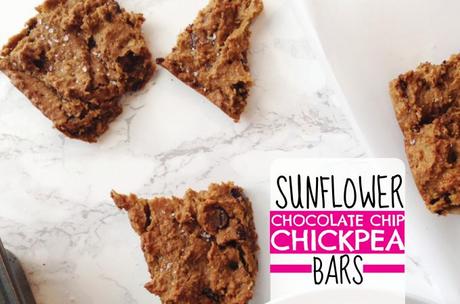 I'm excited to bring you an awesome allergy-friendly recipe from my girl, Sarah from Bucket List Tummy (how fun is that blog name?). Take it away, girl!
Good Morning! My name is Sarah, and I'm a Registered Dietitian and Blogger over at Bucket List Tummy. I'm thrilled Nicole has let me take over Fitful Focus today! A little bit more about me. Like Nicole, I'm also an avid runner and just completed my second marathon. So, I tend to talk about nutrition, running, healthy-ish recipes and a little bit of life on my blog. I also have a never ending bucket list (mostly food, fitness and travel) that I chronicle as well, because life is just too short!
Today, I'm sharing one of my favorite snack bar recipes. I'm a constant snacker and always have been. So, to all my snackers out there, this recipe if for you! Or, if you like a sweet treat or CHOCOLATE after dinner, you too. Actually, I think today's recipe can appeal to everyone.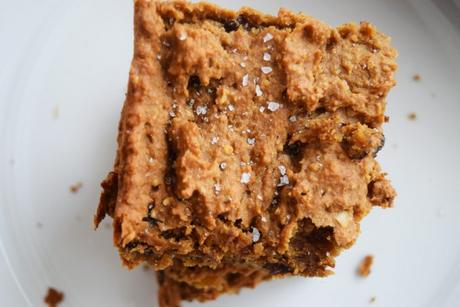 I've been playing around with different chickpea blondie recipes for a while now. I wanted to find a way to throw a light crunch in there. Since I'm allergic to most nuts, those were out of the equation, but I do love seeds. So, the idea for these Sunflower Chocolate Chip Chickpea Bars were born. And, did you know May is National Allergy and Asthma Awareness Month? Even more reason to make these allergy-friendly bars!
You can, of course, substitute any form of nut butter for the sunflower butter if you prefer, and add in any nuts. These are very out to customizable! I don't recommend skipping the chocolate chips - because the chocolate adds so much more personality to these bars.
Since these bars don't use any type of flour, they are rather light and chewy, compared to your typical solid bars. But, I like them that way! Another tip: Using chickpeas as your base makes for a budget friendly bar!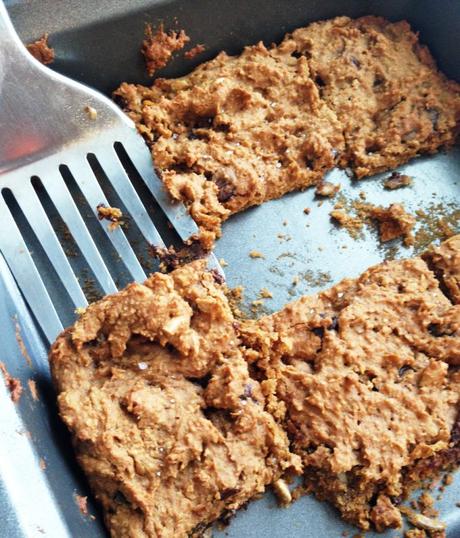 MY FAVORITE PARTS ABOUT THESE SUNFLOWER CHOCOLATE CHIP CHICKPEA BARS:
You can mix it in your vitamix, ninja or food processor (no bowls needed!)
All of the ingredients are budget friendly
They are great on the go snacks!
High in protein and fiber
Gluten free and vegan
Chewy, soft and bursting with flavor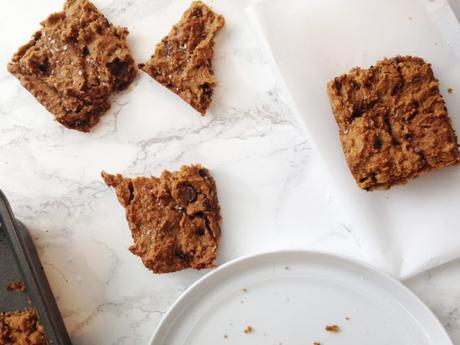 The crunch of the chocolate chips and sunflower seeds are my favorite part. There's not an overly sunflower flavor, but it is just enough.
I've been eating these by the snackful. Meaning, they offer a great morning, afternoon, or post dinner snack option. Also, great for before a workout!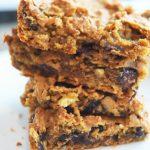 Sunflower Chocolate Chip Chickpea Bars (gluten free, vegan)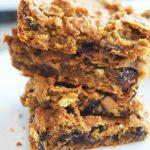 By Sarah @ Bucket List Tummy
Fitful Focus https://fitfulfocus.com/
Connect with Sarah on her Blog, Twitter and Instagram!