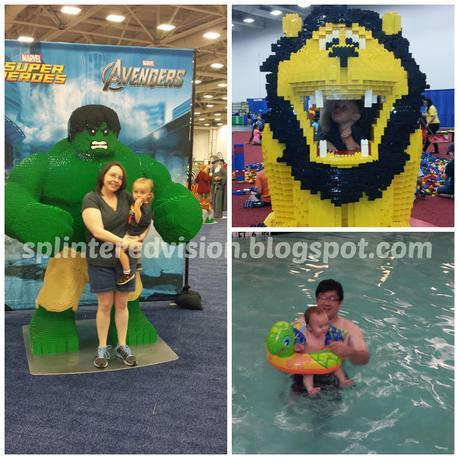 About a month ago, maybe more, I entered a contest on Penney Lane Kitchen to win tickets to Lego Kids Fest in Dallas. I rarely win anything, but you can't win if you don't enter.
We won 2 tickets! We hadn't planned on taking a vacation this summer but I'm glad we did. With the free tickets we decided to stay overnight in Dallas and make it a fun family trip.
Little Speed Racer had never been on what I call a real vacation. What's a "real vacation", you say? Well, to me a real vacation is when you stay in a hotel. To me, if you stay with family, it's a trip but not a vacation. I totally love to take trips to visit family; I'm just making a distinction.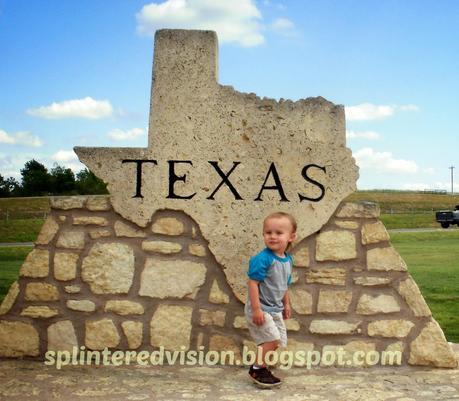 So, not only did we take Speed Racer on his first vacation, we took him on his first trip outside of our state.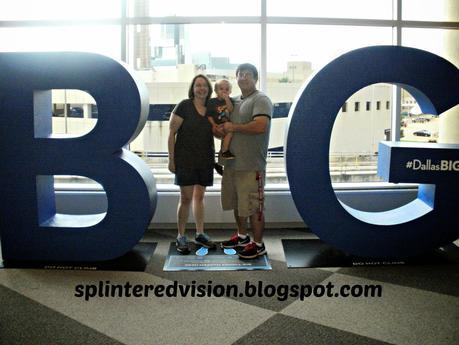 We also stayed in his first hotel. He thought the hotel room was very cool. We could only rest for a little bit (due to the sluggish Dallas traffic) and then it was off to Lego Kids Fest.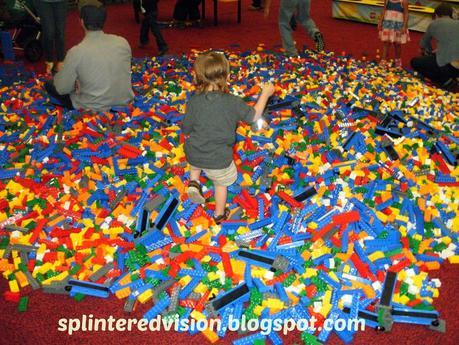 Speed Racer is 2 so you might wonder what he could do at Lego Fest. But there was plenty for him. He was perfectly happy to play in the huge pile of Duplo blocks most of the time we were there.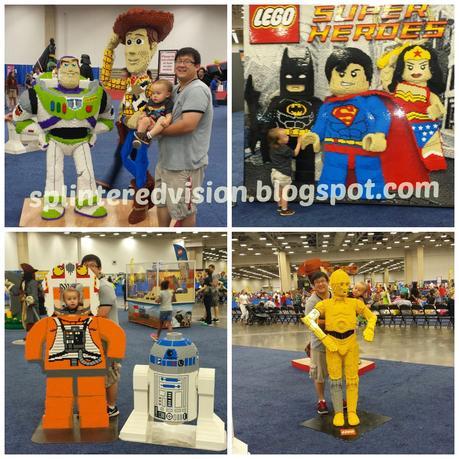 Still, we found time to walk around and take pictures with all of the really cool Lego statues and cruise by the other booths. Truthfully, if Speed Racer were older he could have hit all of the booths and participated in all of the Lego activities. I highly recommend taking older kids, especially if you are going to pay over $60 for a family of three to attend together. I do wish Speed Racer could have participated at more booths, but since we all got in for free it's not a big deal. I'm happy that he was happy.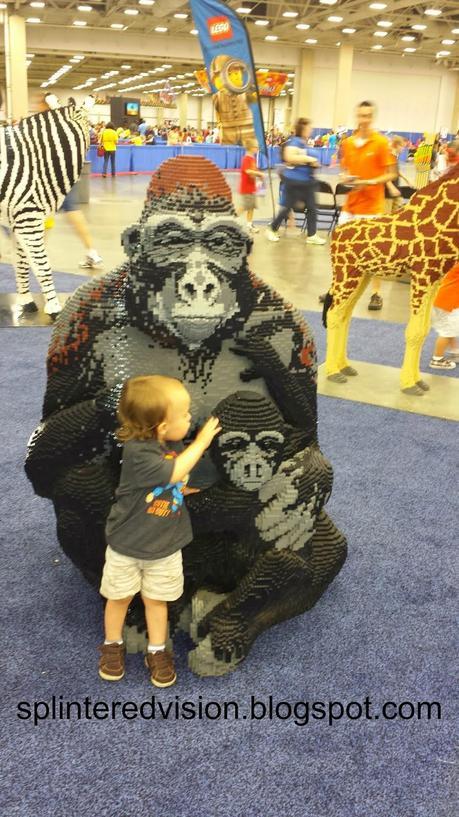 We could only drag our little guy away with the promise of swimming in a big swimming pool. It totally worked and there were no tears.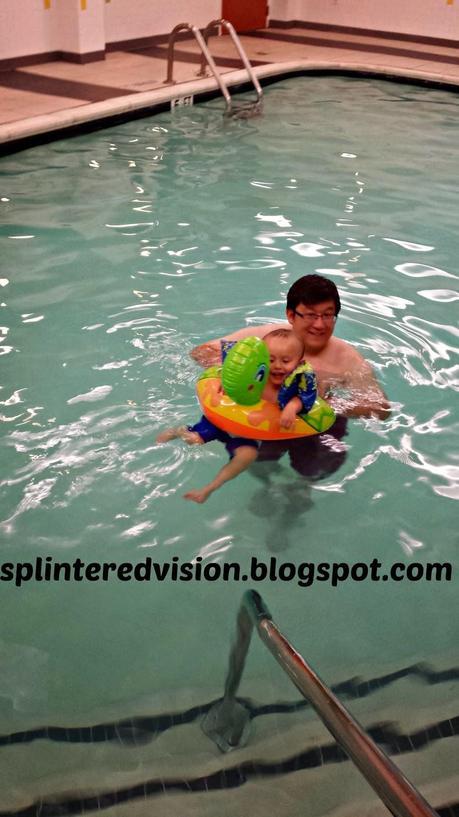 Speed Racer had never been in a real pool before. He's been in a little kiddie pool in the back yard, but not one we could all get into. So, when booking the hotel I made sure to pick one with an indoor heated pool. If I'm going to swim I want to be comfortable. The indoor pool was perfect and Speed Racer loved it. We swam and swam until it looked like he was going to fall asleep. So we pulled him out and headed to the room. There were a few tears, but we promised to swim again in the morning before leaving. He was cool with that.
My husband and I can still act like kids when we go on vacation. It was late and after all that swimming we were hungry. So…we indulged by ordering pizza. We had Pappa John's delivered at 10 PM. I know; we are totally wild and irresponsible. Speed Racer was not quite as worn out as he had seemed and he thought the late night pizza was great fun.
We had so much fun on our trip; I'll have to put more in another post. Look for my second Summer Vacation post, soon.