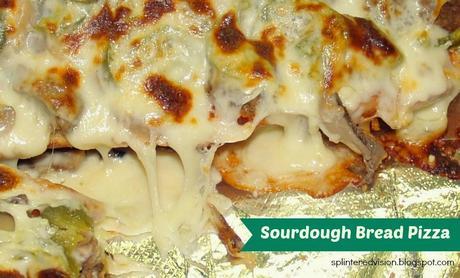 I wandered through the kitchen and wondered what I could make for lunch. I had a loaf of sourdough bread that needed to be used before it went moldy. So, I decided to make pizza. I figured I could track down some pizza like toppings somewhere in the kitchen. You have to use what you've got some times. I managed find some toppings and it turned out great! Speed Racer is a big fan of just about any kind of pizza and I did not want to go out to get ingredients. It was far too cold outside and we were still in our pajamas. I like lazy pajama Saturdays and easy pizza. I hope you enjoy this pizza.
Sourdough Bread Pizza
Ingredients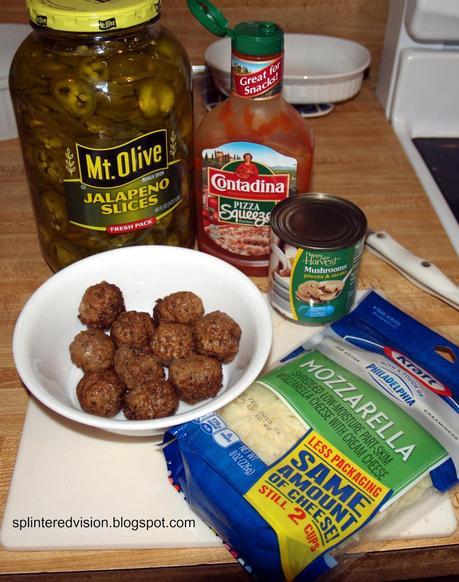 A loaf of Sourdough Bread (or any loaf of bread you like)
Pizza Sauce (I use Contadina Pizza Squeeze)
2 Cups of shredded Mozzarella cheese
And Toppings (Use what you've got)
Frozen Meatballs
Canned Mushrooms
Sliced Jalapenos (We use Mt. Olive)
Directions
Preheat your oven to 350 degrees.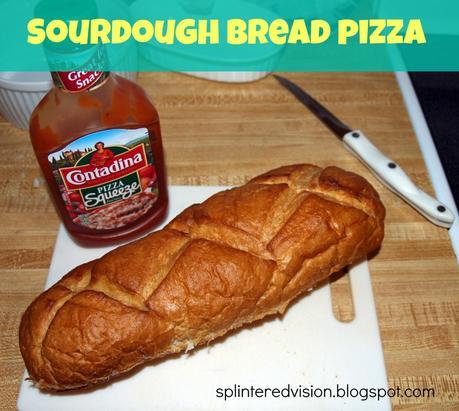 Slice your sourdough loaf in half. Lay the two halve, cut side up, on a cookie sheet. Spread pizza sauce on both halves. Prepare your toppings if you need to.
I took about 10 frozen meatballs and microwaved them until they were completely thawed. Then I cut them into fourths.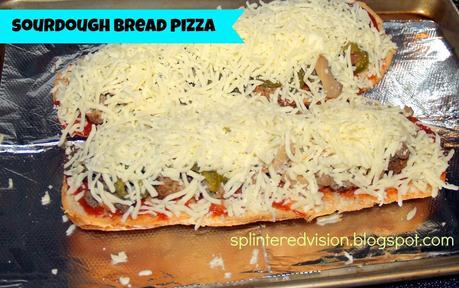 Put the toppings on top of the sauced bread. Cover all of your topping with the shredded cheese. Since some of this pizza was for Speed Racer, I left off jalapenos from a fourth of the pizza.
Bake your pizza for 15 minutes.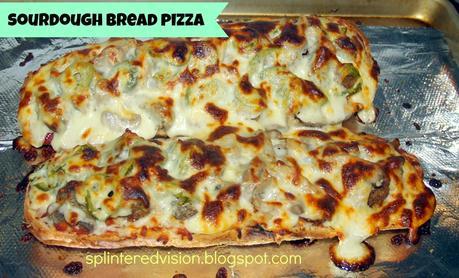 If your cheese is not golden bubbly, try using your broiler for a little while longer. But keep a close eye. It's easy to burn something with the broiler. Ours turned out just the way I like it.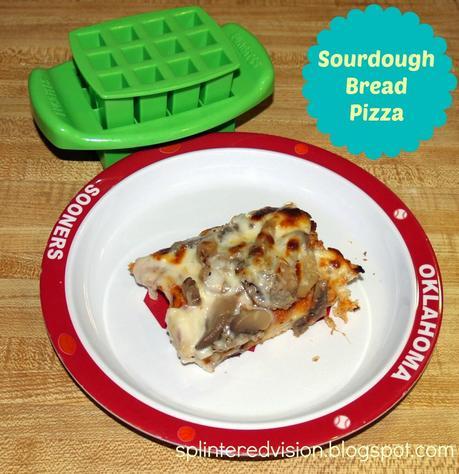 Speed Racer loves pizza! I always cut up his pizza using out FunBites cutter. I love that thing. It's super easy to use and it cuts pizza into perfect pieces for our son.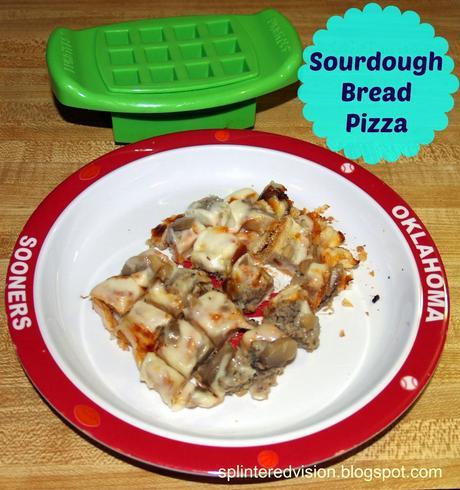 If you have a 2 or 3 year old, I recommend getting one to try out. They have all sorts of shapes available. 
Here are some from Amazon if you are looking.  Amazon.com Widgets