Each year, I throw a birthday party for our little Speed Racer. 
For our 3rd year I chose an Octonauts theme and we also decided to scale down a bit. My husband and I are working many more hours, far beyond 40 hours a week and I've taken on a new project, to boot. We are super busy, so I had to figure out some easy birthday party decorations that go with our theme.
I'm happy to share with you our Octonauts Birthday Party decorations to help inspire your party. If you are pinched for time and/or money, these are easy and inexpensive.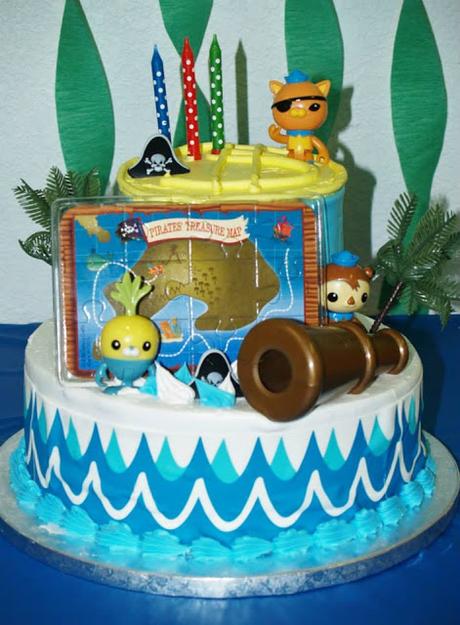 One of my favorite things to do is incorporate some of Speed Racer's presents into the decorations.
We picked up some Octonauts squirt toys to decorate the cake and table with. That cake was $35 at Sam's Club. Their cakes are fresh, taste great and guests always love it.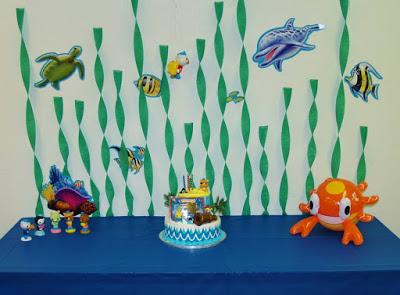 Green Crepe Paper Streamers, twisted, and scotch tape make wonderful seaweed! A disposable blue tablecloth makes a beautiful sea. Paper cutout sea life complete the under the sea look. A couple of blow up sea life balls were a fun addition and entertained our birthday boy along with his cousins.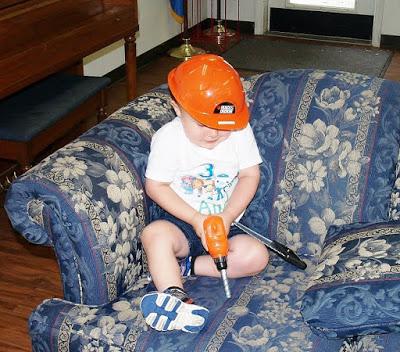 This ETSY Shop was a quick and easy way to get a personalized Octonauts shirt for the birthday boy.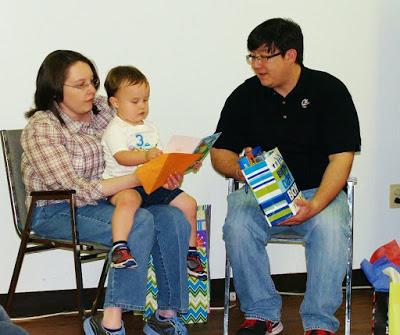 Presents
Really, we didn't do much more than that this year and it was absolutely enough. Speed Racer had a wonderful time with his family and I was not completely worn out at the end of the day. The decorations were nice and crafty but not terribly time consuming.
One day, I'm told, Speed Racer will no longer wat mommy to put on a themed birthday party. I'm sure that's true and will be here sooner than I would like. Until then, I enjoy putting together these parties, but I've also learned that I don't have to wear myself out to do it.  
Looking for products I used for this party? 
Check Out my other DIY Party Posts:
3rd Birthday Party
2nd Birthday Party
Dipped Marshmallow Pops for a Birthday Party

DIY Daniel Tiger Hoodie

The Big Daniel Tiger Birthday Party Part I
The Big Daniel Tiger Birthday Party Part II
1st Birthday Party
Planning Our Little Dragon's Dol

How to Create Your Own Doljabi Board

Our Little Dragon's Dol