I don't know where you guys are but I live in MA and man, it's been a cold spring! I keep waiting and waiting for that warm weather to no avail. But I think we may have finally gotten past the road block!
Summer is finally here and with the warm weather comes neon nail polish. I don't know what it is about neon polish that just makes you feel so summery but I absolutely love it!
I started with a base of Essie Blanc so my colors would really pop. Then I created the gradient using China Glaze Pool Party and Orly Highlighter. When that dried I created the watermarble over it using Essie Blanc and Maybelline Color Show Clear. I top coated them with Essie Good To Go and just because I love mattifying neons I added NYC Matte Me Crazy over everything. LOVE!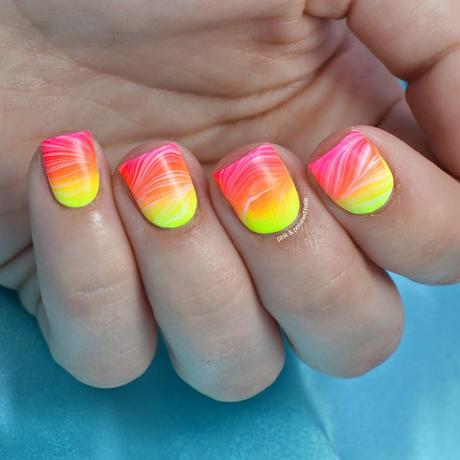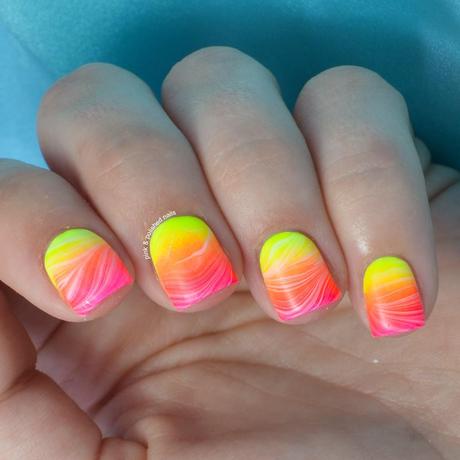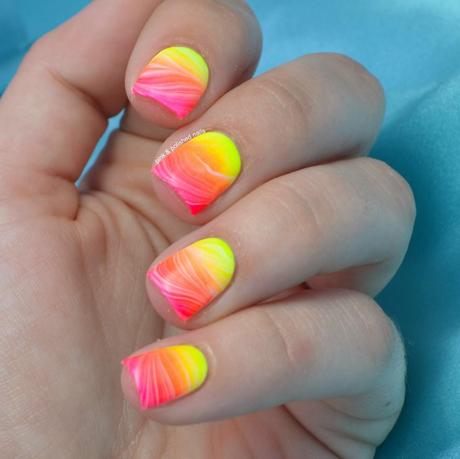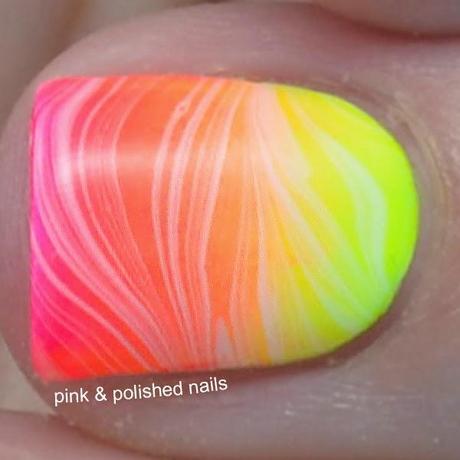 Oh summer how I've missed you so! Please never leave again okay??? 
What's your favorite season?
Thanks loves :)