Disclosure: This post is sponsored by Blue Diamond Almonds. All thoughts and opinions expressed are my own.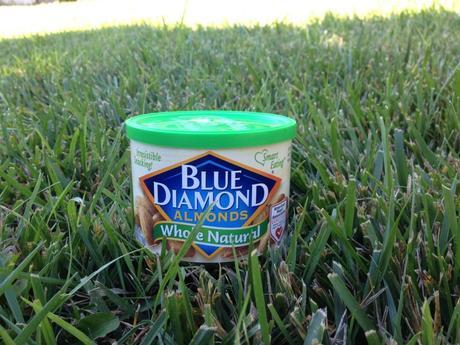 As part of the Summer Entertaining campaign with Blue Diamond, I wanted to share a recipe using their whole natural almonds (my favorite). As you all know, I am obsessed with summer produce, specifically summer fruit.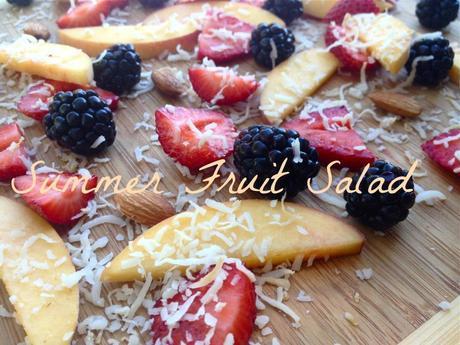 I wanted to make a summery twist on the traditional fruit salad and jazz it up a bit. So here I give you, coconut almond fruit salad.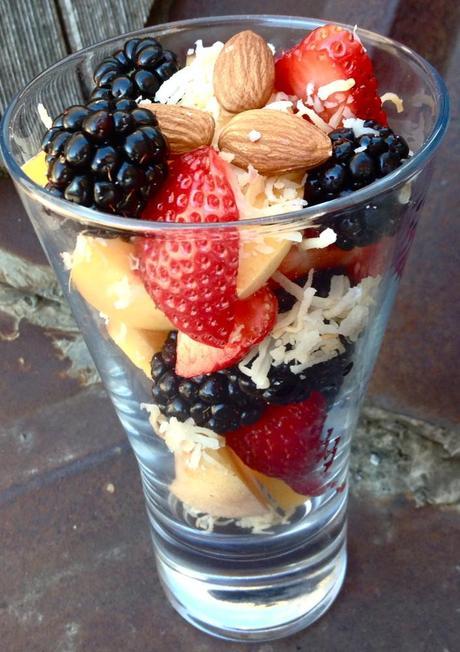 This salad is fabulous for summer picnics, barbecues, and parties, and the leftovers go quite nicely with a glass of sangria. Just sayin.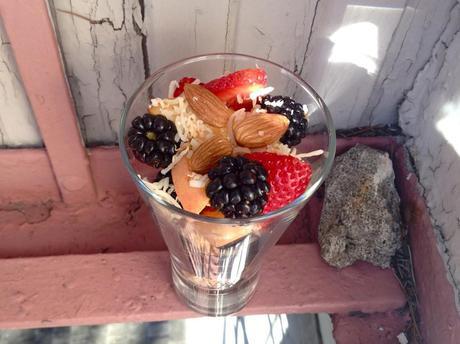 Summer Fruit Salad

Print recipe
Print with main photo
Print text only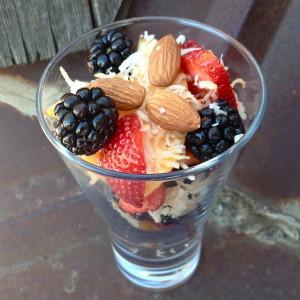 Serves 4
Prep time 10 minutes
Allergy Tree Nuts
Dietary Gluten Free, Vegan
Meal type Side Dish
Ingredients
2 cups berries
2 peaches (or other stone fruit)
1/4 cup shredded coconut
1/4 cup almonds (chopped)
1/2 lemon (optional)
Directions
Step 1
Slice peach and add to a large bowl with berries. Squeeze lemon evenly over top.
Step 2
Toss with coconut and almonds. Garnish with additional whole almonds if desired.
Powered by GetMeCooking