Woke up to a bright and beautiful morning the other day and decided to take photos for the upcoming product reviews I was gonna do. Before doing the shoot I decided that I might as well dress up and do my makeup for a Summer 2014 post since it was  great day to do so. I ended up spending the day out with my godsister after doing the shoot.
Today's look is inspired by the floral crop top I'm wearing. It has pastel shades of purple, blue and pink. I wasn't sure if I could pull off such eye color scheme but I was like, whatever, I'll do this. It turned out great and I was wearing the look the whole day - just switched up lipsticks.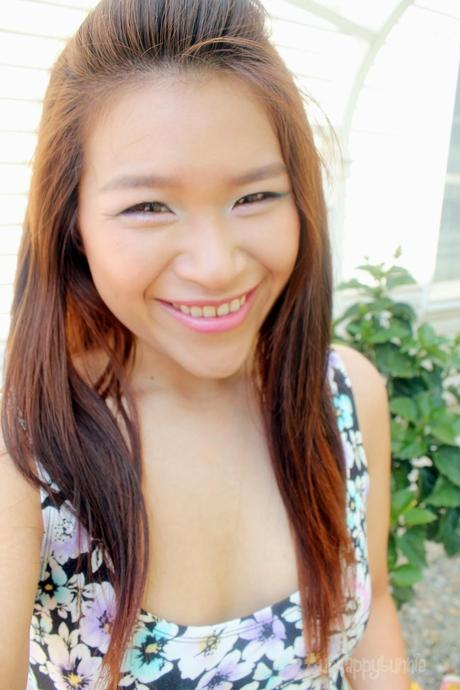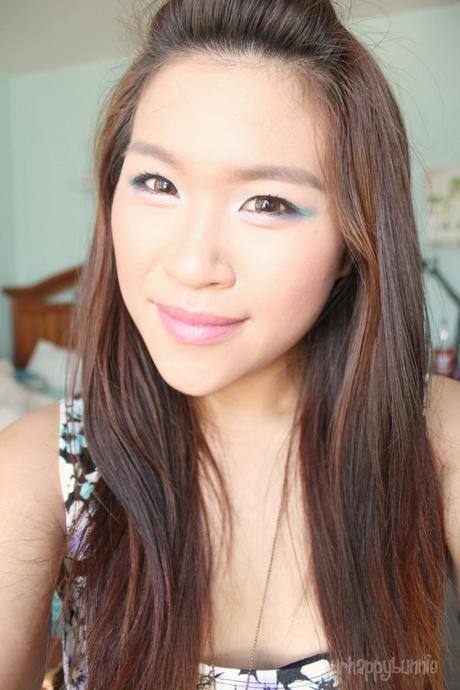 Face/Cheeks/Lips/Brows:
Maybelline Dream Liquid Mousse Foundation in 25 Natural Beige - Apply foundation all over the face.
Maybelline Fit Me Concealer in 20 Sand - Conceal problem areas - pimples, under eye circles and redness.
MAC Mineralize Skinfinish Natural in Medium Deep - Lightly dust powder all over the face to keep the face matte.
NYX Blush in Tickled - Apply a peach/pink blush on the cheeks
MAC Lipstick in Sunny Seoul - Choose a pink lipstick for a girly look. I actually switched the lipstick to a red (LimeCrime Retrofuturist lipstick) when I went out (Check my instagram for photo - @urhappybunnie)
Urban Decay Naked2 Eyeshadow - Fill in the brows.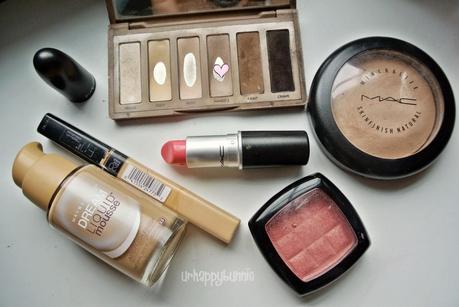 Eyes:
Urban Decay Primer Potion Original - Apply an eye primer so that the shadows would be vibrant.
Wet n Wild I Heart Matte Palette 

Apply the white shadow on the inner half of the lid
Next, take the matte blue shade and with a flat shadow brush, apply it on the outer half of the lid, keeping it just on the lid and not past the crease
With a smudge brush, take the matter purple shadow and apply it on the outer half of the lower lash line.

Wet n Wild Trio Sweet as Candy - With a pencil brush, take the pink, pearly eyeshadow and apply it on the inner corners of the eyes and the inner half of the bottom lash line.
NYX Slide On Pencil in Brown Perfection - Use a brown liner and tight line as well as line the upper lash line. Take a smudge brush to soften up the line on the upper lash line.0
NYX Slide On Pencil in Glitzy Gold - Apply a gold liner on the bottom waterline for an extra pop.
3CE Pink I'm Good Mascara - Apply 2 coats of mascara/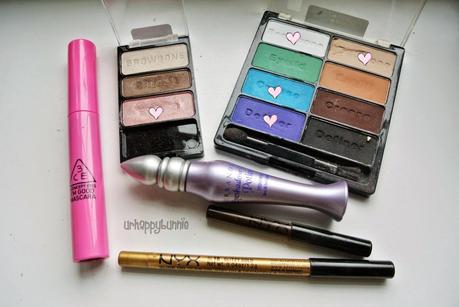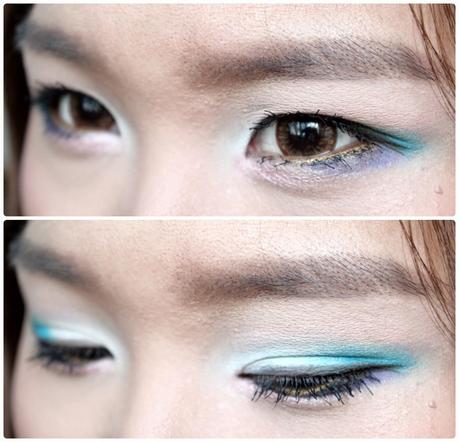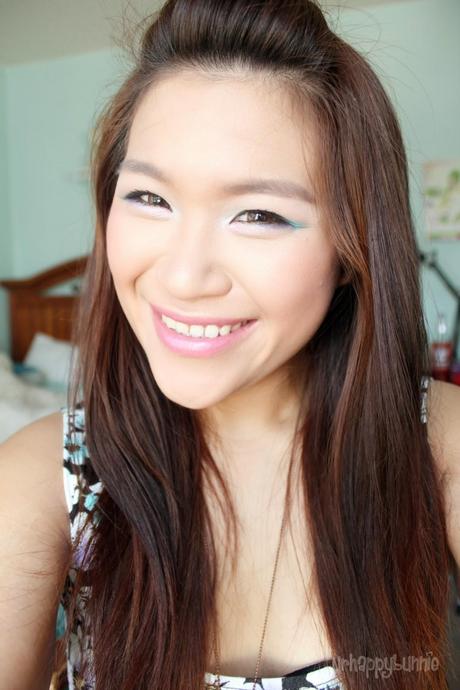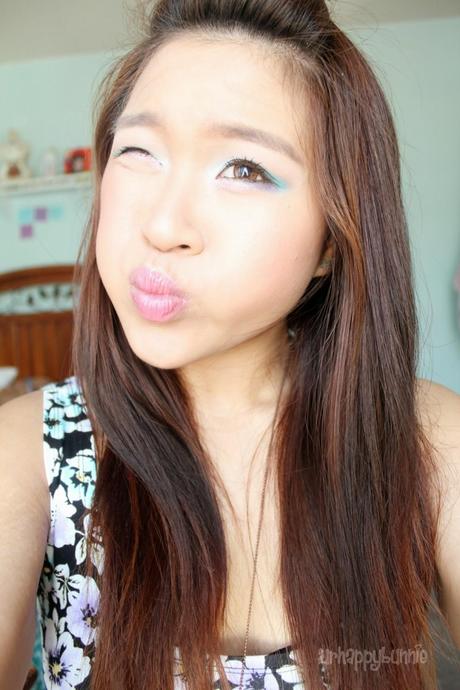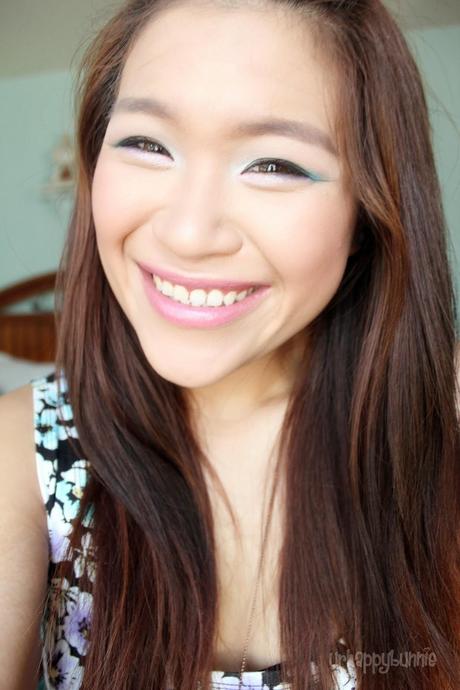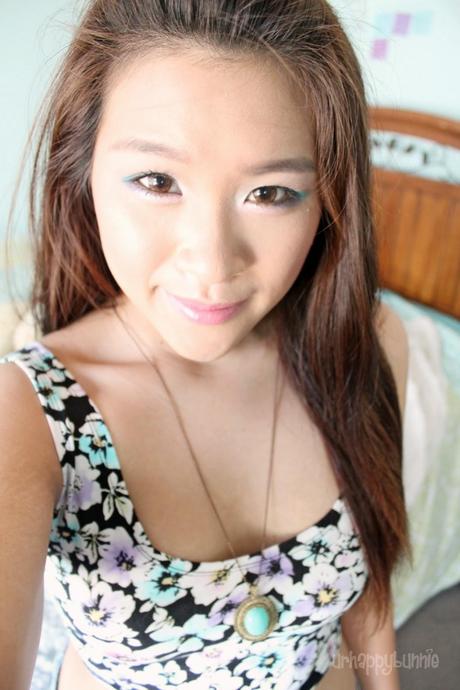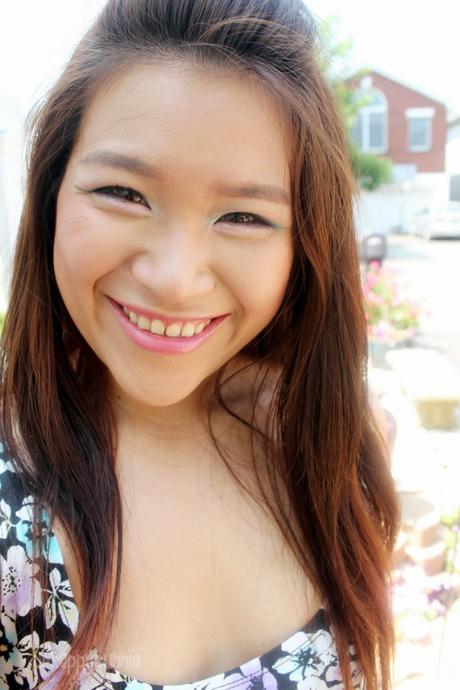 I hope you ladies enjoyed this look!