Pulling off a winter wedding dress is never an easy task, particularly considering the thin, flimsy fabrics that are normally used for wedding gowns. This is when a dressy jacket comes in really handy. Indeed, a formal jacket will keep you warm on colder days, without distracting from the design of your wedding dress. Cold weather aside, jackets are universally flattering as they create a gorgeous, streamlined look while enhancing the nips and curves of your body. Most importantly, jackets are extremely handy in camouflaging any unruly bulge or lumps that tend to be visible with lighter fabrics.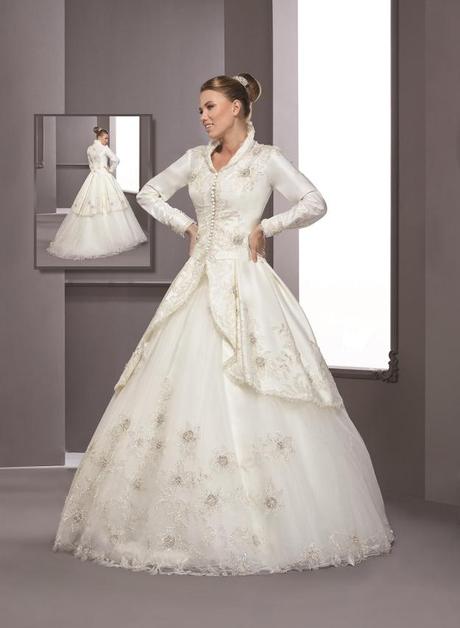 Contrary to what most people believe, it's not that hard to wear a jacket over a wedding dress. If you're wearing a standard Princess-cut or Ball gown, for example, any long white jacket would do. However, don't hesitate to embellish it by going for flattering fabrics in the likes of satin, silk, gauze or even linen. A shimmery or pearled jacket would look absolutely wonderful when paired with your wedding dress. Just be sure to take the jacket in at the waist to enhance your silhouette. If it's really cold, brides may even go for a faux fur coat to sheath their arms and shoulders. But, leave it unbutton to avoid distracting attention from your dress.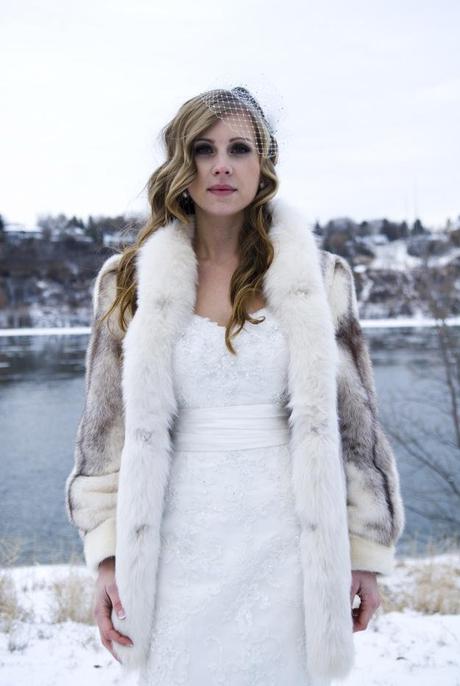 If you want to show off as much as you can of your gown, don't hesitate to go for a bolero jacket instead. Wool is a fabulous material for fall or winter and it actually goes pretty well with wedding dress fabrics like gauze and taffeta. For spring or summer, you may even pair your wedding dress with a short satin bolero with trumpet sleeves and lace edging. Brides who don't stand on tradition might even select a contrasting shade for their jacket or coats. In fact, this is a very easy way to add your 'something blue' touch to your overall attire.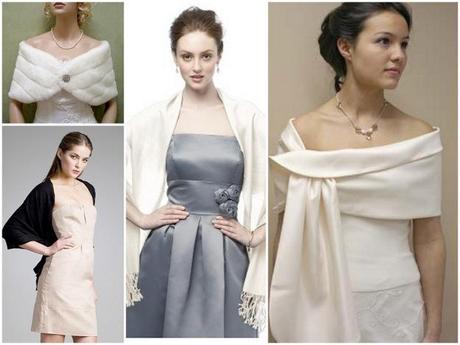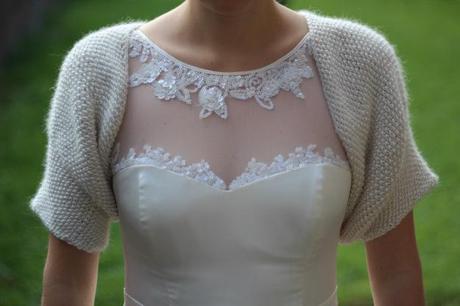 Also, don't hesitate to take a leaf out of Kiera Knightley's book and slip into a waist-length jacket over a shorter wedding dress. Throw in an oversized bridal bouquet, white glittery heels, a flower crown and you've got yourself the perfect wedding jacket attire! As a last resort, brides who aren't too fond of jackets might even wrap a shrug or shawl around their shoulders to keep warm. Of course, there's no reason why you can't add some long sleeves to your wedding dress or go for a thicker material to keep warm.