'Fashion changes, but Style endures'
Coco Chanel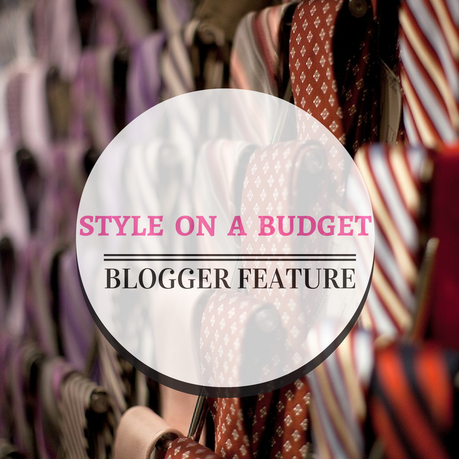 Hi folks,Happy new month!!!Here's hoping the three-day weekend in celebration of Nigeria's Independence day made room for enough rest and loads of fun. Personally I'm grateful and I really wish we had more holidays like this every other day.
I'm starting this October with a Style Series titled 'Style on a Budget'. Here we will be getting valuable style tips from blogger babes and boos out there on how to shop on a budget and still look badass. This is intended to help you define your personal style while learning how to shop affordable fashion with the added bonus of discovering what works best for you. The central idea here is that it is quite possible to slay effortlessly even while on a budget – no 'breaking the bank' involved.
Without saying too much, we are starting off the first post in this series with the stunning Ifeoma Amadi of WhoWhatFab. An honest confession here – she has such a drool-worthy minimalist Instagram feed, her handle is @thesvnflwr. Do stop by, trust me when I say that you'll thank me later. 
Here's what Ifeoma has to say about her style…on a budget!1. Give us a feel of your style and what it entails...My style in two words would be comfortable and slouchy. I really love to be comfortable in what I'm wearing. Growing up I had people talk about my derrière a lot so I started leaning towards loose fitting clothes and I still love loose fitting clothes till date. If you ever catch me off guard, I can bet you'd find me wearing a t-shirt and some good vintage denim trousers.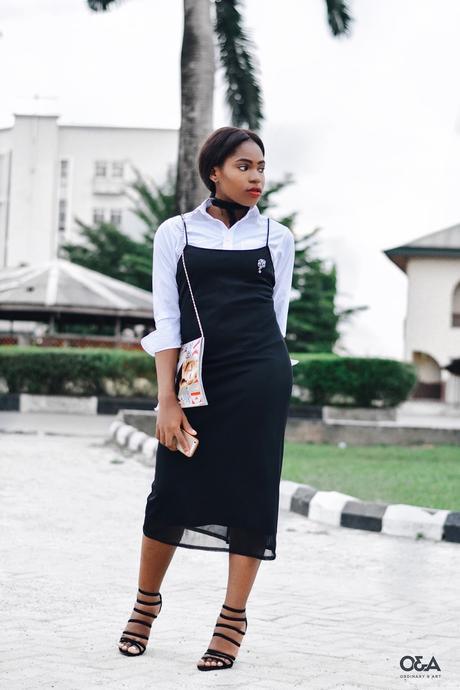 2. What's your favorite fashion accessory that you can't help but buy?I'm not big on accessories as I think they draw a lot of attention to me and I'm still learning how to deal with attention so I'd say shoes... they count as accessories right?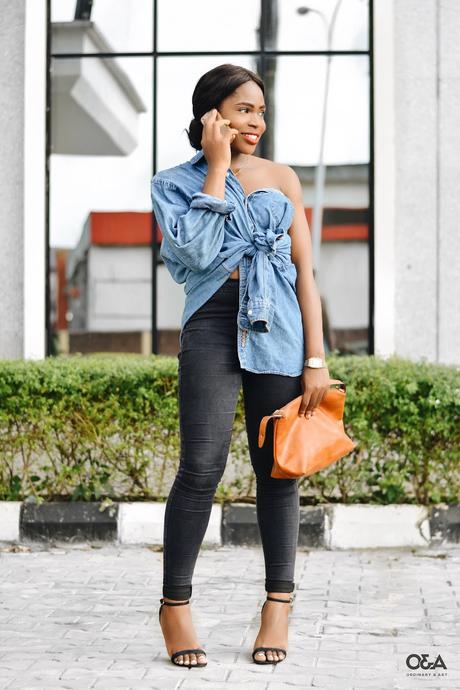 3. What questions do you ask yourself before making your next purchase?I always ask myself if the item is worth the price and if it can be utilized in various ways.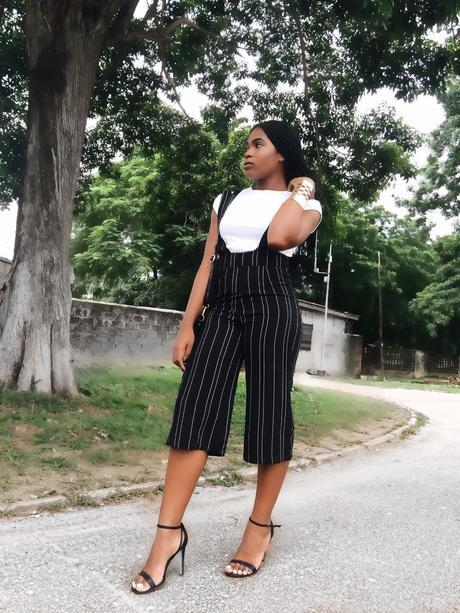 4. Are you a shopper with a list, are you an impulsive shopper or are you guilty of both?I'm a shopper with a list, I always make lists but most times when I go shopping I ignore my list and buy things on impulse because I think they are pretty. Don't blame me, I'm just a girl that loves the finer things of life.
5. What are your favorite places to shop when you are on a budget?I'm always on a budget as I'm still a student so I always go to flea markets and thrift shops. So far I've been really lucky with my finds. If you like to shop online you can get affordable clothing on Eve & Tribe and I'm a strong believer of the ASOSreligion.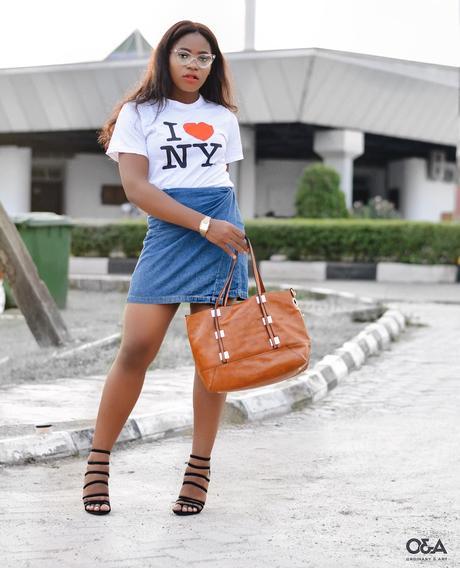 So there you have it folks, a glimpse into Ifeoma's style and why she remains fabulous as always. Don't forget to stop by her blog WhoWhatFab and her Instagram feed @thesvnflwr to catch up with all things Ifeoma. A big shout-out to her for sharing with us here on the blog today and we look forward to even greater things on her platform.
Until our next Blogger Feature, y'all know I love you.
Kisses from Lagos,


Ify*




Let's Connect!

Instagram || Facebook || Twitter || Bloglovin || Pinterest
In case you missed some of my previous posts, please find direct links below:
Ensemble || Kimono Sunshine
If Only I Were A Boy
Ensemble || Of Throwbacks And Bell Sleeves
Foodie Chronicles || Sakura Restaurant
Currently Loving || Purple Lipsticks
Ensemble || Walking In Plaid
Ensemble || Monochrome and Print
Foodie Chronicles || 411 Restaurant & Bar
Ensemble || Go Gold
Weekly Wanderings || Lekki Arts And Craft Market
Ensemble || Of Nudes And Black
Ensemble || Boho Loving
Ensemble || Shades Deep