'God is peace, bliss, beauty and truth. Focus your energy on that, life will be like that'
Amit Ray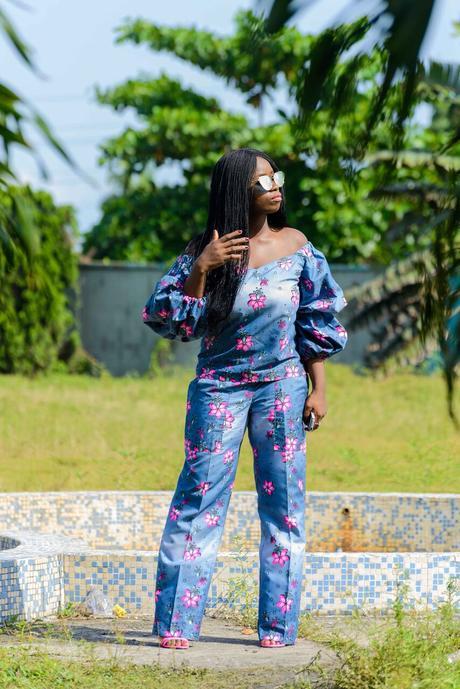 Hey folks,I woke up super psyched about the four-day weekend...who am I kidding though? I'm currently not fully awake so I'm pleasantly looking forward to a rather chilled weekend and maybe a little less rain wouldn't be such a bad thing. However, I've learned to take each day as it comes so I'm not sweating the small stuff.
Today's post features yet another ensemble with some shoulder action - you know I'm all about that off-the-shoulder life right now. This custom fit was made by a friend who usually makes most of my casual African print outfits – I tend to have a ton of fabric or other African prints lying around thanks to my mother so most times I turn them into some casual weekend outfits and my friend Erica usually makes it happen for me.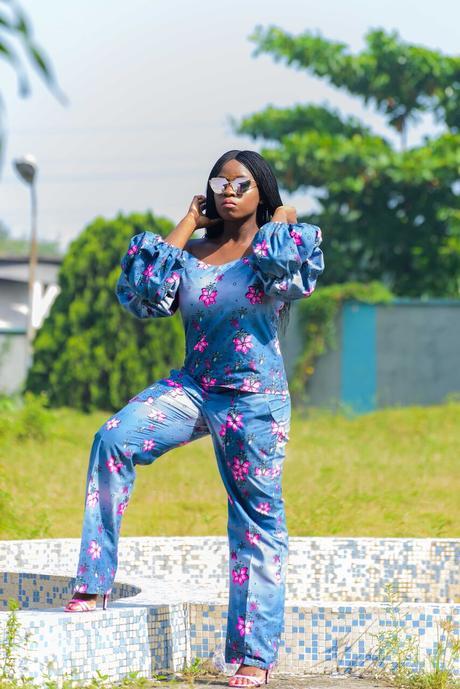 Comfort being number one for me these days has me dressing the part in this palazzo and layered bishop sleeves combo. Nothing makes me happier than being able to breathe and move in a piece of clothing but with the very unpredictable nature of Lagos weather lately, it's been a bit of a challenge wearing palazzo pants however, I'm getting by just fine.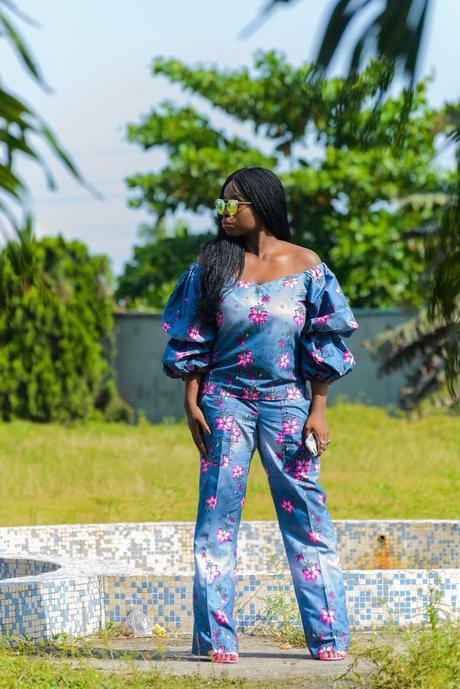 Statement bishop sleeves are a popular fashion trend from a different decade which happens to have found its way back to present day fashion and style. With its understated elegance, it's no wonder they are back in several different styles all giving that Victorian vibe we all know and love. Personally, for a girl like me who loves her sleeves almost as much as she loves food, I'd say bishop sleeves are the total package - a combination of perfect cuts and cuffs while remaining conservative in its graceful beautiful.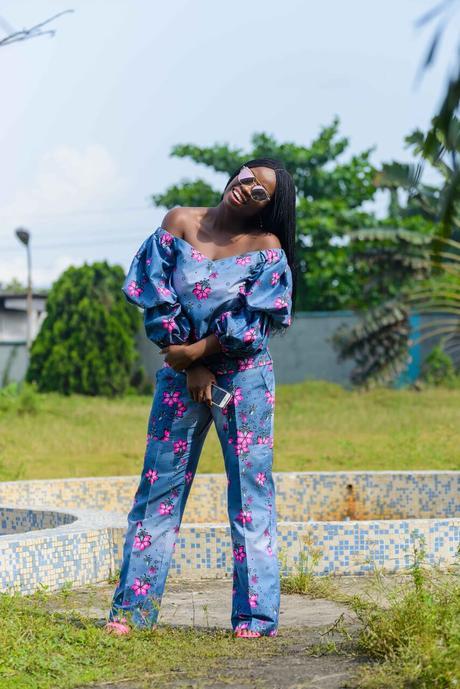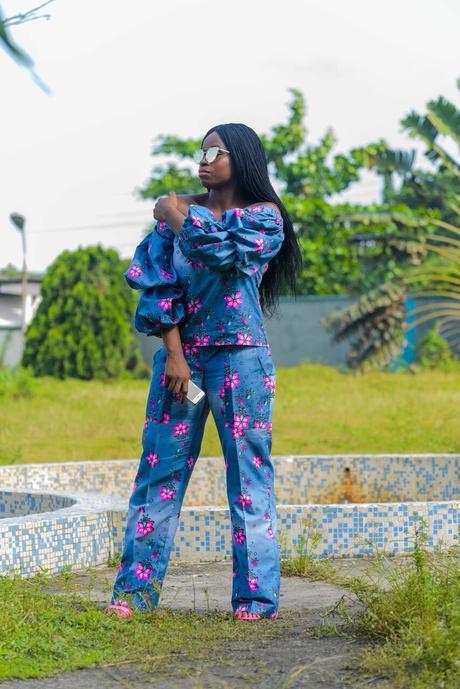 Since I'm comfortable showing off a little shoulder, I opted for an off-the-shoulder mix to give my bishop sleeves a certain twist and I'm quite in love with the results seeing as it does a really good job of hiding my arms. The pants are in slight contrast to the blouse with a little less drama going on – I find that styling these pieces with other complementary pieces would be a walk in the park thanks to the general simplicity and easy colours present in the fabric plus who doesn't love a little pink these days?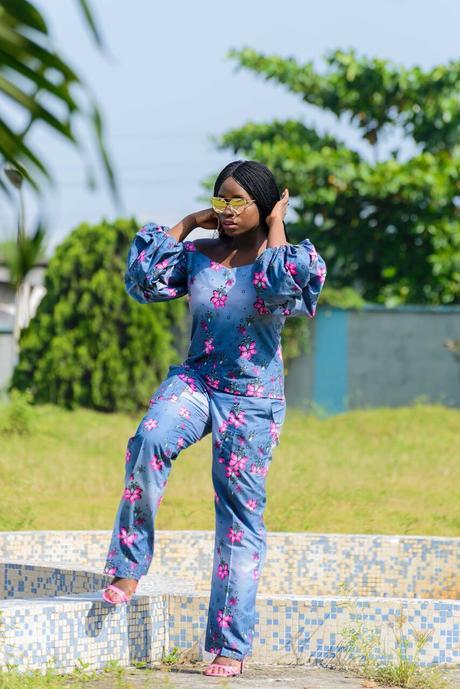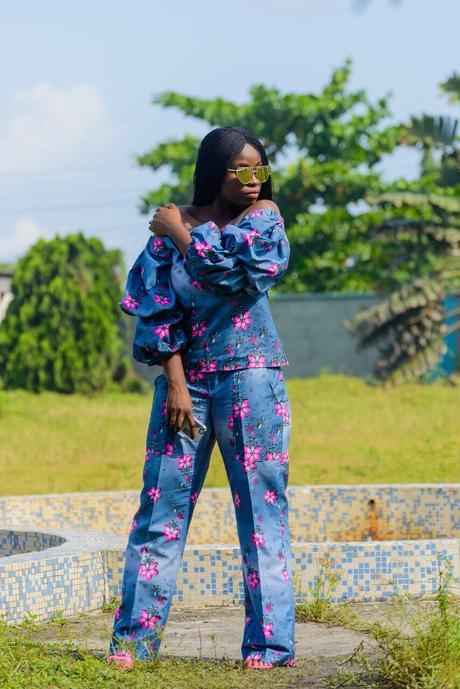 Accessories are minimal as always and thanks to this braided wig, earrings and I rarely happen together which is one of the best things about wearing this particular wig. Feel free to accessorise as desired if you will like to recreate this look – you could pull this hair back and wear some statement earrings for that extra oomph.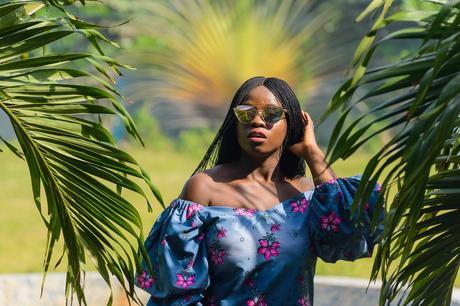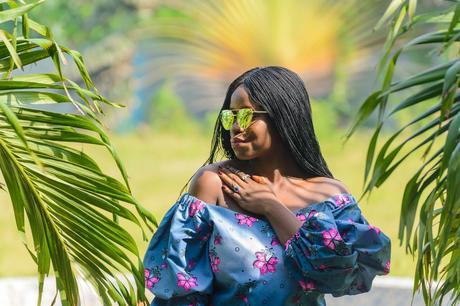 Photography by MarvinFresh Photography
Outfit DetailsPant Set - EK World
Hope this was a good read, I apologize if it's not as long as usual but I'm a little under the weather today and I feel some sleep would be bliss. Kindly subscribe to my blog and follow me on my social media pages using the tabs on the side bar of this page.
Do have an amazing holiday and we will catch up in my next post.
Until then,Hugs and Cherry Kisses!


Ify*





Let's Connect!

Instagram || Facebook || Twitter || Bloglovin || Pinterest
In case you missed some of my previous posts, please find direct links below:
Ensemble || Twirling In TwentySix
Ensemble || Magenta Imprint
Ensemble || Easy-Breezy in Burgundy
Product Review || Arami Skin & Hair Care
Ensemble || Pretty in TIFÉ
Ensemble || All Laced And Leathered Up In Urbanate-Binienu
Bubbles And A Blog Review
Ensemble || Some Halloween-Pumpkin Glam
Ensemble || Kente-Inspired
Foodie Chronicles || La Spiga at Le Maison Fahrenheit
Ensemble || Black Out
Ensemble || Feathers And Denim
If Only I Were A Boy
Ensemble || Of Throwbacks And Bell Sleeve