'

I heard the bells on Christmas Day

Their old, familiar carols play,

And wild and sweet

The words repeat

Of peace on earth, good-will to men!'

Henry Wadsworth Longfellow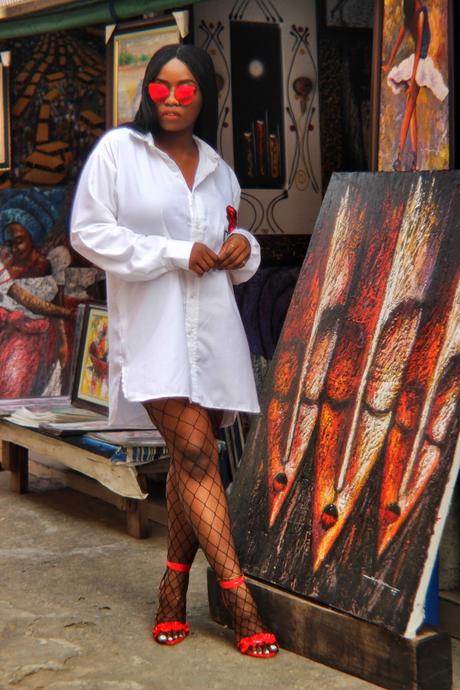 Hey folks!!!I know it's been a super long time since I wrote here, I apologize but I really did need some time away from the blog to handle a couple things that were in play at the time. It feels quite good to be writing again and while I'd love to pour out a long epistle of what I've been up to and all of that, I feel like I'd rather just keep this post short and sweet, what do you say folks?
It's my favorite time of the year already and while I can't wait for the gifts to start rolling in, I'm also taking out time to take stock of the year and I remain thankful for how far I've come. Suffice it to say that 2018 shall be an even more outstanding year with consistent thanksgiving.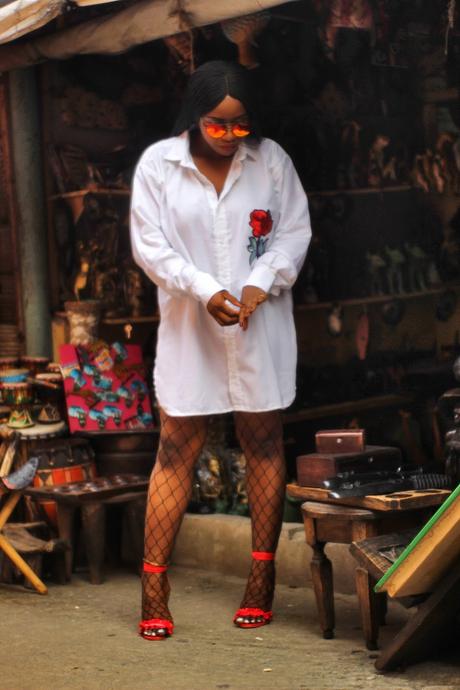 Let's get down to today's post, shall we?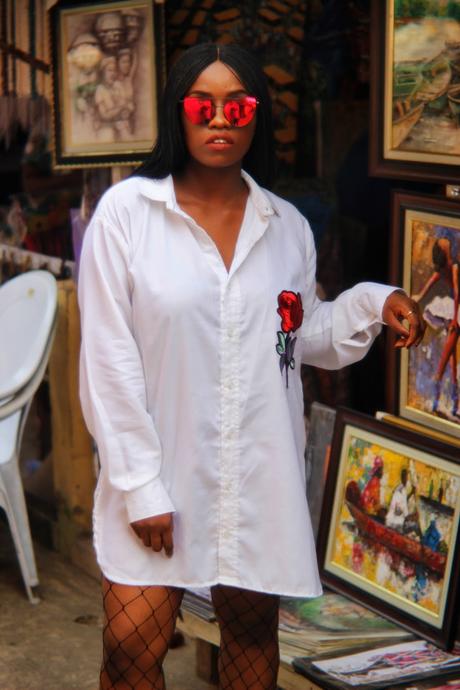 Today's outfit features a fun spin on a basic white button-up with rose detailing. First off, I cannot overemphasize the importance of owning a regular white button-up; it's literally a wardrobe staple that every girl needs. Believe me when I say that it could do wonders for your wardrobe, especially on those days when you're not in the mood to think up an elaborate outfit. Also, if you're my type of girl who rarely buys white-coloured outfits because I hate the part where I have to launder them, here's a simple trick - just close your eyes and buy them because the benefits certainly outweigh such downsides like laundry.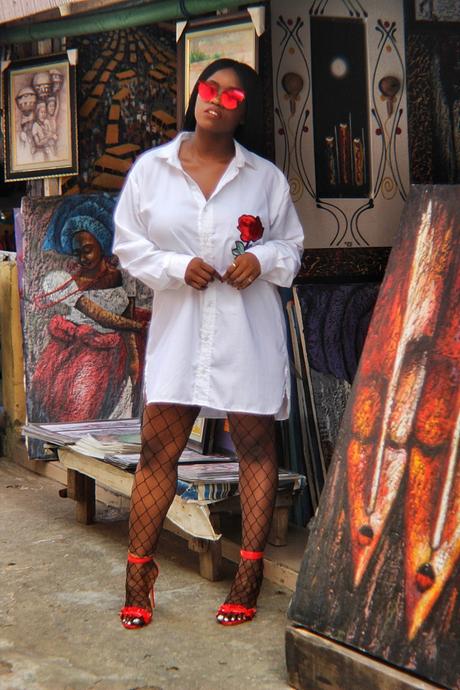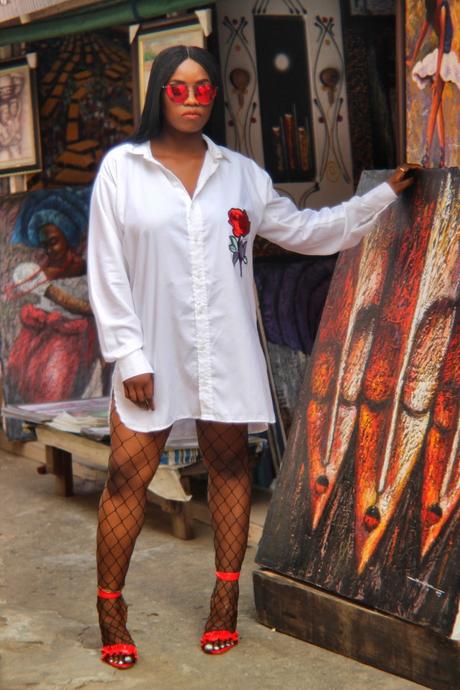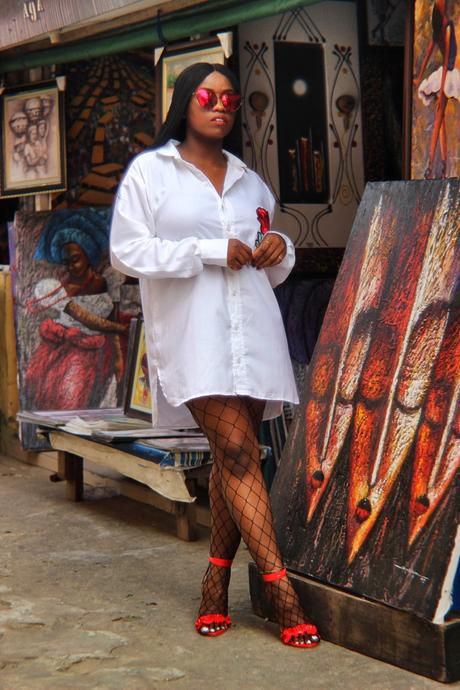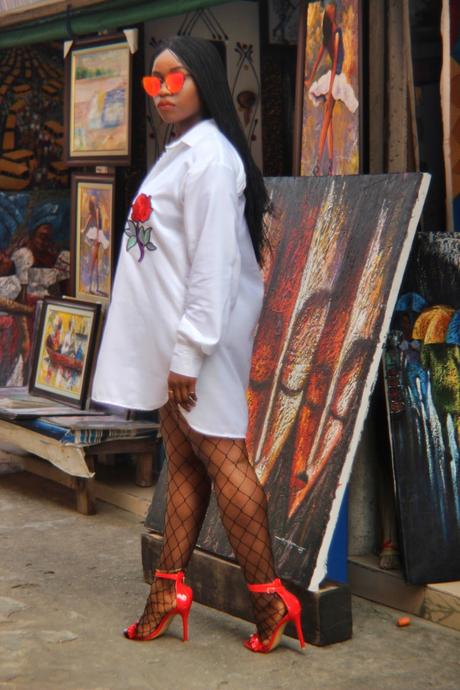 The rose details on this white button-up plus the oversize fit add a little something extra to the overall look of this ensemble. I was going for a street-style vibe with this look so I added a pair of fishnets for that extra spice which is crucial in putting together an agreeable outfit. Quite frankly, I wasn't looking to go with the traditional green, red and gold for Christmas-inspired looks this year so I opted for white as my base color and everything else to complement hence this entire ensemble.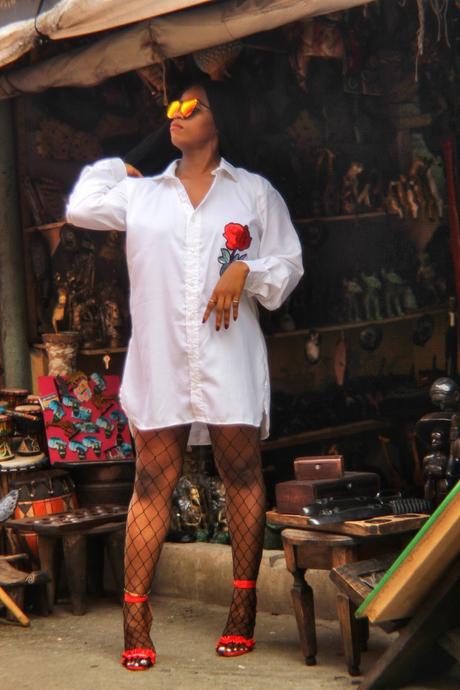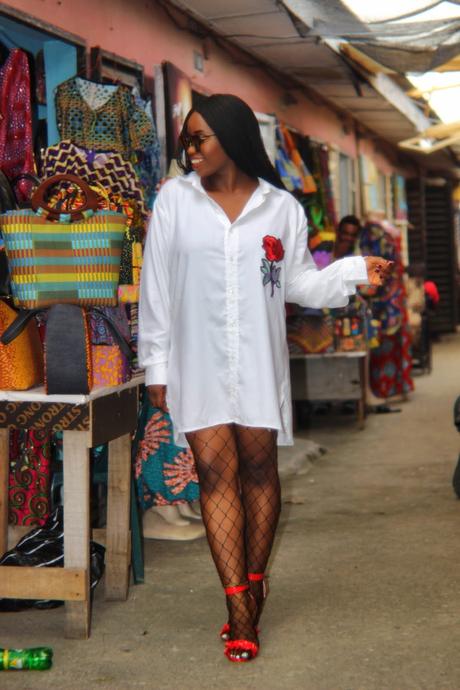 If you've been keeping up with me on my Instagram, you would know I've been gushing over ruffles and frills for some time now and these red ruffle heels were the perfect choice in giving the much desired edge to this outfit. I was super happy when this white button-up was delivered and it turned out to be an oversize fit making it easy to wear as a shirt-dress and what not. Don't get me wrong, I'm all about the baby-girl life but I'm more about comfort-infused style these days so trust you'll find me all dolled up in comfortable fashion any day.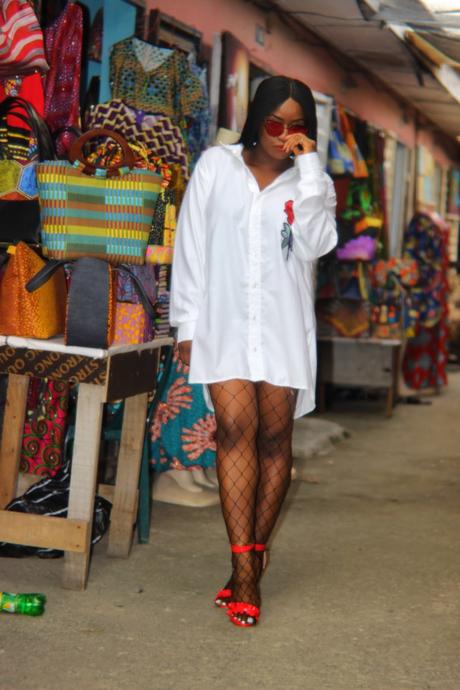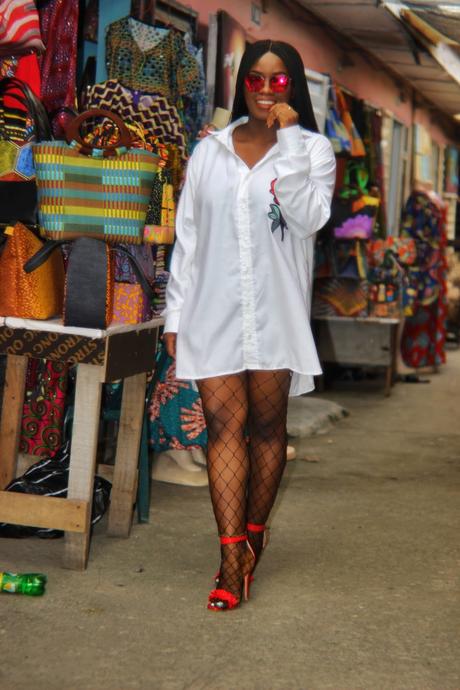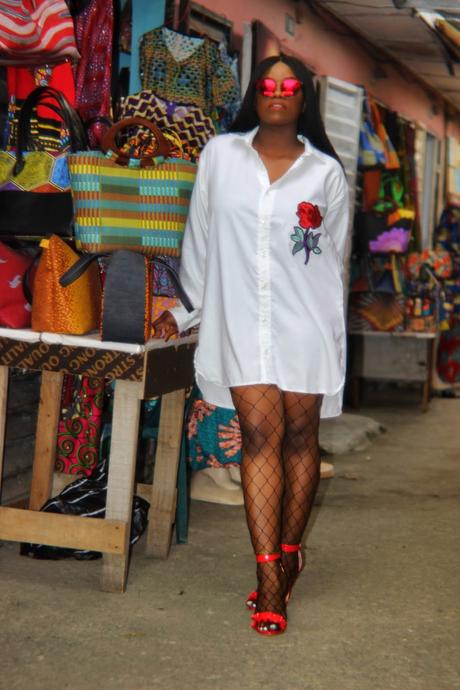 I didn't have to do much for accessories besides the gold anklet on my feet, gold rings and signature rimmed sunnies. While doing so little can sound boring, no one ever said comfort was boring so it's a no brainer that this outfit turned out okay with the right amount of urban and chic.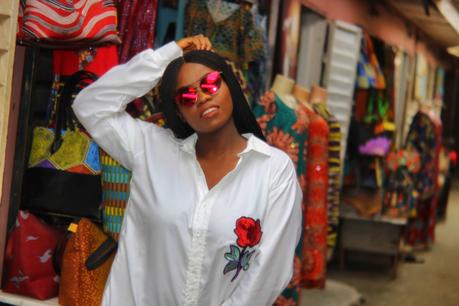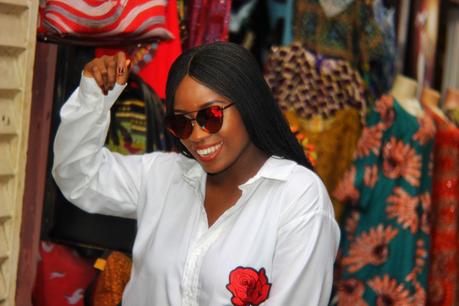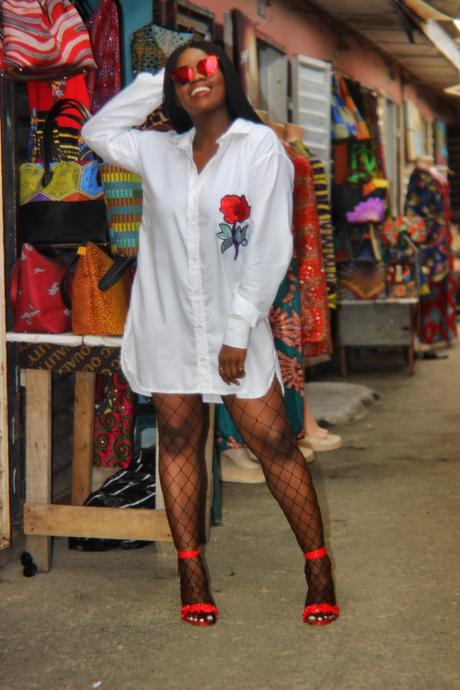 Photography by Collxtte
Outfit DetailsWhite Button-Up: Desire1709Red Barely There Ruffle Heels:Public DesireFishnet: Asos
That said, give styling your white button-up a go this season and don't forget that it's really the season to be merry. Spread that Christmas cheer with all the laughter and joy you could muster and gift someone a smile every other day...you'll be glad you did I promise.
While I'm waiting on Santa, I'll be seeing you folks in my next post.
Cherry-coated kisses from yours truly,


Ify*



Let's Connect!

Instagram || Facebook || Twitter || Bloglovin || Pinterest
In case you missed some of my previous posts, please find direct links below:
Ensemble || Stripes And Shift Dresses
Ensemble || Layered Bishop Sleeves
Ensemble || Twirling In TwentySix
Ensemble || Magenta Imprint
Product Review || Arami Skin & Hair Care
Ensemble || Some Halloween-Pumpkin Glam
Foodie Chronicles || La Spiga at Le Maison Fahrenheit
Ensemble || Black Out
Ensemble || Of Throwbacks And Bell Sleeve