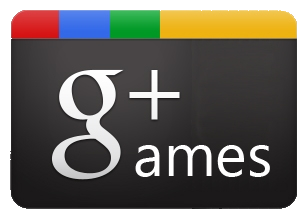 The giant of web searches is going seriously on Social Networking. This time the people from Google has revealed something that I saw coming since I heard about Google+: Social Games. Thanks to Florian Rohrweck (Google Enthusiast), we all are now waiting on the release of the invites to test the new features of Google+.
Google still needs to tune up some details on their product to really make some impact to Facebook. The problem is that Google have two very well related problems: Loyalty and Dependency to Facebook by many users. These two obstacles are the most important to overcome in order to make an alternative Social Network.
Google+ is aiming the right target when selecting the games as one of the first moves. Social gaming is something so addictive that got people in Facebook when they were not even interested on it. Even if Google+ Games is a really good move, it won't cause too much damage to Facebook.
In the following image, you can see that deep in the code, there is a text part that specifically mentions the future unleashing of Google+ Games.

In my opinion, giving the exact same services as Facebook but more streamlined is something that will not make an impact. But definitely must be done. There are many services that we use in Facebook that belongs to Google, like embed a Youtube video or share a "How to get to my place" with Google maps. These kind of services integrated in a better ecosystem are the +1′s that Google has. Other services like Google Music, Google Places and recommendations are definitely a differentiation that can attract more users into Google+.
I really want to see how this "battle" is going to be, don't you?
Enjoy!