I've raved about StrawberryNet more than once and also just recently.  If you've never read what I've said then you can do so here, but to cut to the chase, hello, they've got a sale on, up to 70% off on select items!  I got myself a really good bargain for 2 little luxe items and you collect loyalty discounts the longer you stay connected to them so I got more than just the original 50% off for those.  This sale is just until Oct.2!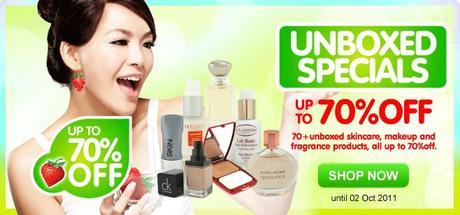 So, I guess you want to find out what I plucked from this here sale?  I got just two for the final sale total of Php987.00 after all the discounts applied.  I got the Estee Lauder Sumptuous Color Bold Volume mascaras in Sapphire blue (leftmost) and in Amethyst, a striking purple (rightmost), they also come in Garnet, Emerald, and Amber.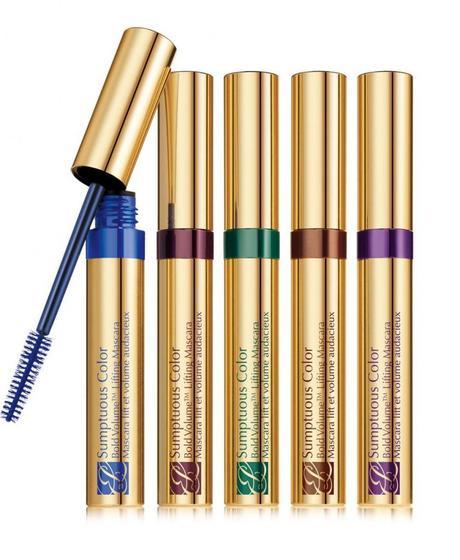 According to Samantha Chapman of the Pixiwoo sisters these by far are the best colored mascaras out there because the color actually shows up and the formula is great.  These were limited edition early last year or late 2009 and Strawberry Net stocked up  and kept these in a temperature controlled environment to keep them fresh.  They're selling now on StrawberryNet unboxed for 50% off at $US 13.50 each.  I expect my Estee Lauder Sumptuous Color Bold Volume mascaras to arrive in about 2 weeks.  I've provided an embedded video below of Samantha Chapman trying on the first Sapphire formula of Sumptuous Color mascara (it wasn't "Bold Volume" yet then) and she absolutely loved it.  Sam has been a pro artist under MAC for about 8-9 years and a makeup artist for a total of about nearly 15 years.
The reason why my total purchase is lower is because (the tally below is in Tagalog), they added an additional item discount 1% for 2 items, a loyalty discount of 3% since I've been a member (from first purchase, no fee)  since 2010, and a "We Miss You" discount of 11% because it's been a long time since I purchased from them.  I really waited like almost a year till I saw something worth getting, and these are it!  Add all that to the existing 50% discount and FREE shipping and that's why I only paid a total of $987.00 to StrawberryNet when converted.  They ship worldwide and package the items well.  That's why they're fabulous.
Kabuuang kalakal USD $27.00
Halaga ng papadala USD $0.00
1% off for 2 items: -USD $0.27
3% Loyalty Discount: -USD $0.81
Renewal Bonus (11%): -USD $2.97
Kabuuang kabayaran(PayPal) USD $22.95