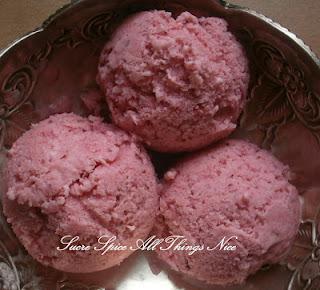 We are having an extended Summer season, no rains,so am continuing with summery and fruity desserts!By the way ,did I ever mention that this city becomes beautiful in rainy season?Im totally and completely in love with this weather !!!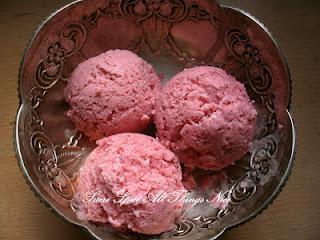 Most likable thing about SFY is that those little devils called calories are less in number therefore one feels less guilty !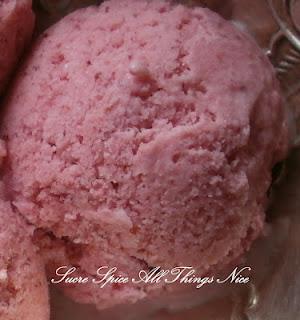 500 gms Strawberries
150 gms sugar
1 1/2 cups hung yogurt
Juice of one fresh lime
Chop strawberries into small pieces.
Toss these with sugar in  a bowl and keep it aside at room temperature for 2 hours.
Blend the strawberries with its juice and lime juice.
Add hung yogurt and blend some more till smooth.
Freeze it for 2 hours or so.