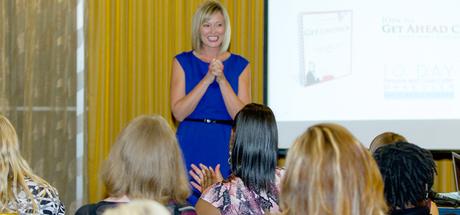 Thanks for all your sweet words on my last email about what other people have to say when it comes to your career and goals. I guess I struck a chord!
Today I want to talk about scary goals and dreaming WAY bigger than you are right now.
You see, I just laid out my dreams for CCG for the next year and they are big and very scary. If your dreams don't scare you, they aren't big enough, right?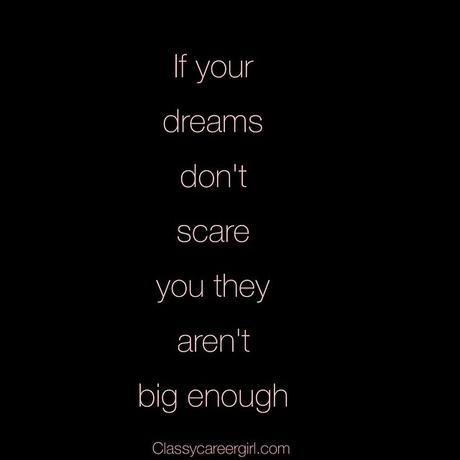 What spurred on my scary goals was that over the last week, I have been caught up in the personal lives of high school classmates on Facebook. I haven't talked to these people in years but one of my classmates passed away from cancer and another classmate lost her newborn daughter. All I could think is that life truly could be over any day.
So I created my plan for the next year with this thought in mind: If this was the last year of my life, what would I do? What's stopping me from doing what I want to do in 5 years.... this year instead ?"
There is something about May that is kind of like my own new year. My life and career ALWAYS goes through such a transition every May. I don't know if it is because it's my own birth month or the change of the seasons but this year is no different.
Here are the quick highlights of the last 5 years of my May life changes:
May 2011: After a year of trying, finally getting pregnant....(later ending in a miscarriage)
May 2012: After another year of trying, finally getting pregnant again....(later ending in a miscarriage...yep that's right...THE SAME THING..one exact year later)
May 2013: Learning that our two little babies didn't survive during IVF. After some major grief and devastation, I read a Tony Robbins book, watched The Secret, pushed my motherhood dreams aside and invested in a coach. THIS IS WHEN I STARTED DREAMING BIGGER. I created crazy and scary goals. I wrote down my dreams and finally committed to making my dreams happen. I said NO to what was holding me back and YES to me!
May 2014: I said adios to my "blah" day job and left for maternity leave. I prepared for the transition to become a mom and bring a beautiful miracle baby into my life. When my husband and I stopped "trying" and I reduced all the work stress from my life, she arrived so easily, seamlessly and just like there truly was a plan for my life. Thanks God.
May 2015: Rebranding my website. Re-designing my life. Celebrating my first mother's day all month long (because why not!) and preparing to celebrate my daughter's first birthday with a girl's trip to San Francisco with my best friend.
So what's the plan for May 2016. I think I will be completing my biggest and scariest goal ever!
Are you with me?
Do you want to make this the best year of your life too?
If so, do this now:
1) Write down what is holding you back. It is time to say no and just let it go. What are you tolerating that is bringing you down over and over again? What do you keep "trying" to do and "working SO HARD" at but you just keep getting the door slammed on you over and over again?
2) Write down your wildest and scariest goals. What do you want to do in 5 years or 10 years? What does your dream life and career look like? Don't hold back. Get magazine photos. Start pinning your dreams on Pinterest. Write it down in a journal what you want to make. Anything is truly possible for you.
3) COMMIT to making that goal happen in one year. Because who has time to wait 5 or 10 years? None of us. Life is too precious. Let's speed up the process this year, shall we? Just stick with me because we are going to fly this year.
Now back to enjoying this lovely weekend!
to leave a comment on Facebook and let me know what you thought of today's article!
Anna Runyan
P.S. I am so excited because I had an idea in the shower (where my best and most creative work happens) and I am putting the finishing touches on something brand new to help you quick start your plan to your dreams and goals! I can't tell you what it is just yet because I need to have a couple more showers but I will be sharing it with you later this week!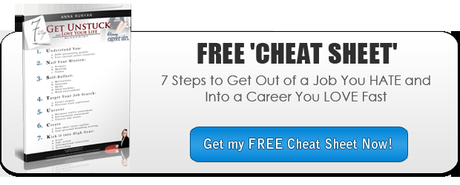 Comments