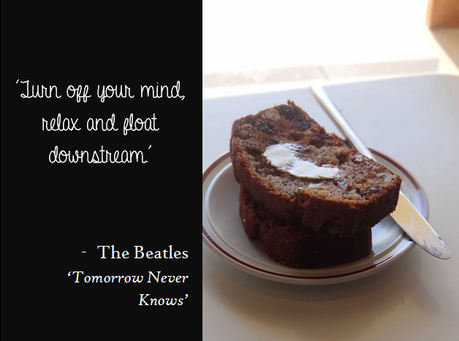 Where oh where has September gone?
My blog now has abandonment issues. The last few weeks have been crazy, but if you asked I actually wouldn't be able to pinpoint exactly why. Just a combination of work, multiple uni assignments and admittedly a little loss of my blogging mojo. It wasn't until I flicked back to my earlier posts that I realized in four days, I would have had this blog for exactly one year. One year! Seriously, where's the time gone?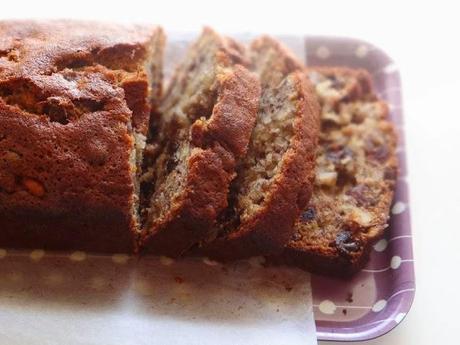 When you're busy, a bit of baking can work wonders as catharsis. I didn't really discover the best way to eat banana bread until I moved to Sydney - in HK, banana bread was not unpopular, but it wasn't abundant in the way it is here where you can find it in almost any cafe you walk into. The first time I had a slice toasted and buttered - what I think of now as the only proper way to eat banana bread - my mind did a little dance and I thought, why didn't I try this sooner!?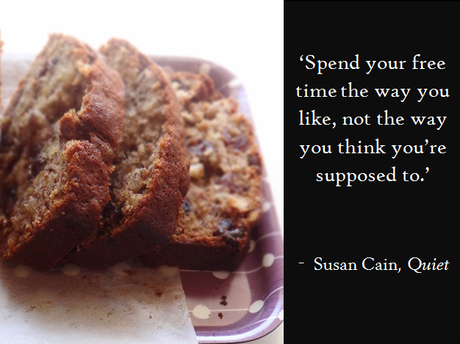 I'm sure you all have your own favorite banana bread recipes. This particular variation is spectacular because, I kid you not, it tastes almost exactly like sticky toffee pudding, thanks to the liberal addition of dates. There's something in the combination of dates and bananas that takes this loaf to a whole new level. And since both dates and bananas are healthy, you can almost fool yourself into thinking this is health food. That is, until you reach for your third slice.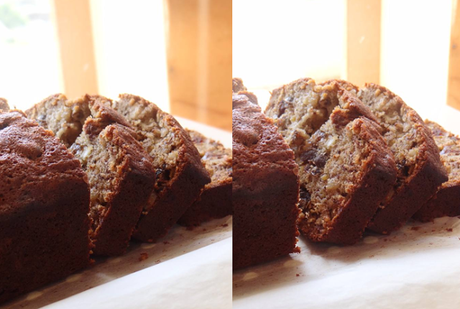 If dates and walnuts aren't your thing, you can also check out this previous recipe for peanut butter banana bread.
Stay tuned for a new post coming soon to celebrate my blog's one year anniversary! 
Sticky Banana, Walnut and Date Bread
Adapted from Belinda Jeffery's Mix & Bake

Note: I reduced the sugar (originally 1 cup), and I think it's plenty sweet enough since the dates I used were quite sweet on their own. But feel free to use the full cup if you like your banana bread on the sweeter side.

185g (1 1/4 cups) plain flour
1 tsp baking soda
1 tsp ground cinnamon
1/2 tsp salt
120g (1 cup) walnuts, roughly chopped
220g (about 1 1/3 cup) dates, roughly chopped
3/4 cup castor sugar
2 eggs
125ml (1/2 cup) oil
3 bananas, ripe to the point where it's almost completely black, mashed
1 1/2 tsp pure vanilla extract
Preheat oven to 180C/356F. Grease and line a loaf tin.
Whisk together flour, baking soda, cinnamon and salt in a medium bowl. Add walnuts and dates and toss them until they're coated. Set aside.
In a large bowl, whisk together sugar, eggs and oil until light in color and quite thick. Whisk in mashed banana and vanilla until the mixture is smooth (don't worry about a few lumps).
Add the flour to the wet ingredients and mix until just combined. Scrape the batter into the tin and smooth the top. Bake for about 1 hour, or until a skewer inserted comes out clean. Cool for 10 minutes before turning out onto a rack to cool completely. The loaf will keep at room temperature for about 4 days (will keep longer in the fridge).