I had the best intentions and several blog posts lined up for December of last year, but somehow, they never got finished. Which is sad, really, because I had a shortbread recipe and a cupcake recipe that I made in preparation for Christmas that would have made great gifts, and I was going to share a recipe for gingerbread (and on making gingerbread houses) as well as strawberry shortcake that was part of my family's Christmas feast last year. I've been so busy lately though that it just hasn't happened.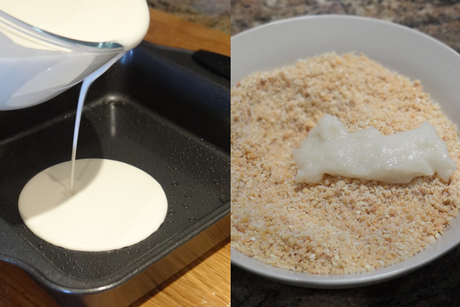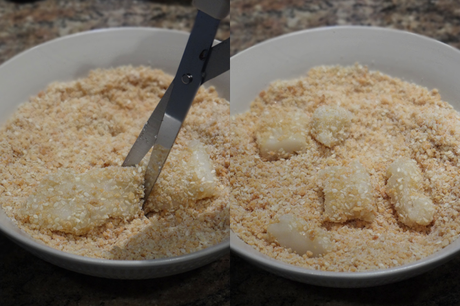 For the next five months or so, I'm in the UK on a study abroad program, which means that baking chances are looking rather slim due to my lack of any baking equipment whatsoever. So what I thought I'd do is finish up all the half-written posts I have and then see how it goes, I may possibly have to put this blog on hiatus for a few months.

But in the meantime, food! For those that aren't aware Chinese New Year is coming up next week so I've got a couple of Chinese sweets for you. This recipe is for muar chee, which is made up of steamed glutinous rice dough and then rolled in a peanut-sugar-sesame coating. This was one of my favorite street food treats when I grew up in HK, I would love watching the vendor use a plastic paddle to scoop out a lump of sticky dough from a large bucket, throw it into a container with the coating mixture, and then snip it into bite-size pieces with a pair of snappy scissors.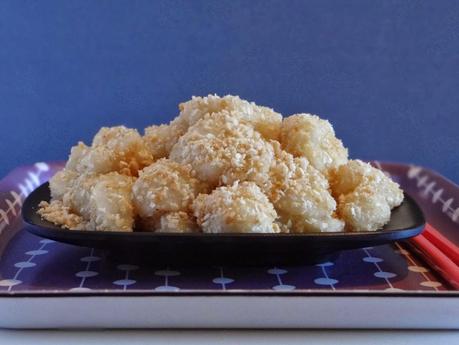 The dough is the same as the one you'd make for Japanese mochi, just covered with a sweet crunchy coating. The difference in texture makes it addicting. The only thing you have to make sure of is to not over-steam the dough, if it overcooks the edges will harden and lose its silkiness. Also, the use of a plastic knife in the recipe is there intentionally - if you use anything else the dough will stick like crazy. 
Keep an eye out for another sweet recipe for CNY coming next week!
Muar Chee Adapted from RasaMalaysia
Rice paste: 225g glutinous rice flour 2 tbsp tapioca flour/corn flour 1 1/2 cup water Oil for greasing the pan
Peanut-coating mixture: 120g roasted peanuts, ground 100g caster sugar 55g white sesame seeds
Heat a wok with water over high heat to get ready for steaming.
In a medium bowl, whisk together the flours and water until smooth. It will be quite a liquid mixture. Grease a shallow pan well (I used an 8x8 inch square pan) and pour the flour/water mix into the pan. Steam the pan for 10-15 minutes, until the center is cooked. You can check by inserting a toothpick in the center and making sure it comes out clean.
While it steams, whiz the peanuts in a food processor for a few seconds to finely grind it (you can also put it into a ziplock bag and go at it with a rolling pin). In a deep dish, stir the ground peanuts with caster sugar and sesame seeds (optional: toast the sesame seeds in a dry pan until aromatic beforehand; I was too lazy). 
Let the rice paste cool slightly, then using a plastic knife cut strips from the pan and add it to the peanut mixture. Using scissors, snip it into chunks and transfer to a plate. Serve, or just eat 'em as you make it.