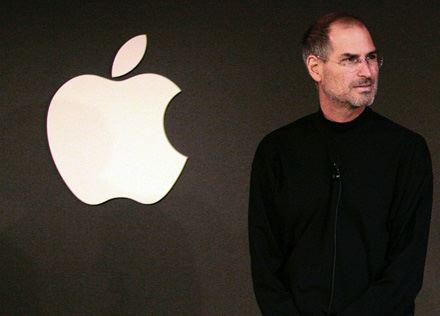 Yesterday was a shocking day when Reuters reported the step down of the legendary Apple CEO Steve Jobs, who has been holding that position for 14 years. He will be replaced by Tim Cook, who previously was the company's Chief Operating Officer and Steve jobs' backup. Jobs also has been elected as Chairman of the Board and Tim Cook will join too.
FLASH: Steve Jobs resigns as CEO of Apple

August 25, 2011 12:35 am
via web
Reply
Retweet
Favorite

@ReutersReuters Top News
Here is the full text letter sent to Apple's employees announcing his resign:
To the Apple Board of Directors and the Apple Community:
I have always said if there ever came a day when I could no longer meet my duties and expectations as Apple's CEO, I would be the first to let you know. Unfortunately, that day has come.

I hereby resign as CEO of Apple. I would like to serve, if the Board sees fit, as Chairman of the Board, director and Apple employee.

As far as my successor goes, I strongly recommend that we execute our succession plan and name Tim Cook as CEO of Apple.

I believe Apple's brightest and most innovative days are ahead of it. And I look forward to watching and contributing to its success in a new role.

I have made some of the best friends of my life at Apple, and I thank you all for the many years of being able to work alongside you.

Steve
Indeed it is a shame to lose a person who has been a disruptor and innovator of several markets . Also it is a shame for the company due to since his announcement of resign, the shares has dropped 7% (Reuters)
FLASH: Apple shares fall 7 percent after CEO Jobs announces resignation

August 25, 2011 12:57 am
via web
Reply
Retweet
Favorite

@ReutersReuters Top News
Altgough Cooks is a good leader and has been the backup for Jobs, we will certainly say that things won't be the same.
Hope the best for Steve Jobs and Apple's new CEO.