Hey everyone!
Healthy well-manicured nails

are integral if you want to look like the fashionista you feel. Just keeping them buffed, shaped and polished isn't enough anymore. Pretty girls need a little more pampering. Follow these steps to keep your nails in top shape!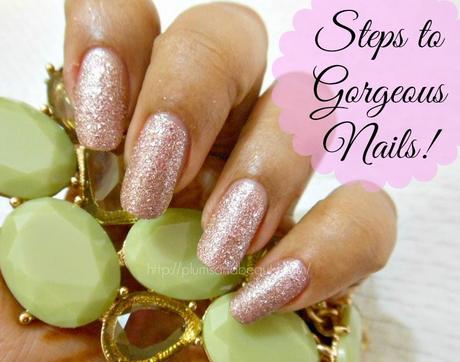 Products you'll need ~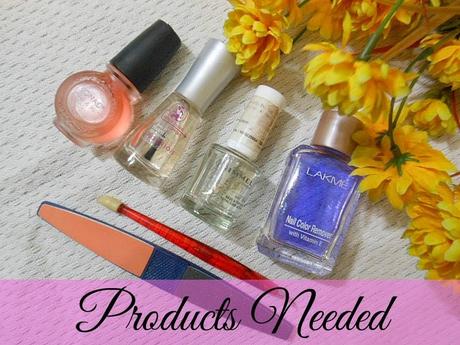 Nail Buffer/File : Basicare/Vega/Konad 4-way Nail Buffer
Bath Salt : Soulflower Ocean Minerals Bath Salt
Cuticle Oil : Konad Cuticle Oil Rose
Cuticle Trimmer/Pusher
Hand and Nail Cream : H2O+ Spa Targeted Hand and Nail Cream
Base Coat : Rimmel 5 in 1 Nail Treat
Nail Paint : Maybelline Color Show Glitter Mania Pink Champagne
Nail Enamel Remover : Lakme Nail Color Remover with Vitamin E
Cotton Buds
Top Coat : Bourjois Top Coat
Step 1 : Buff and file your nails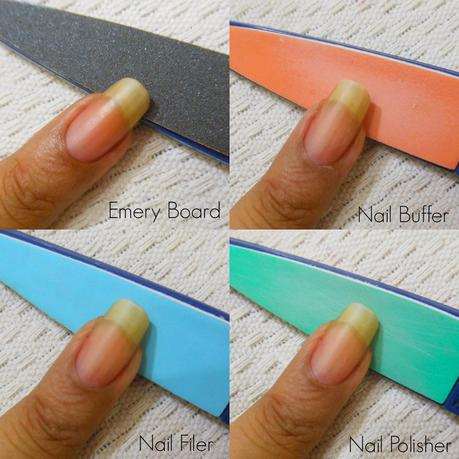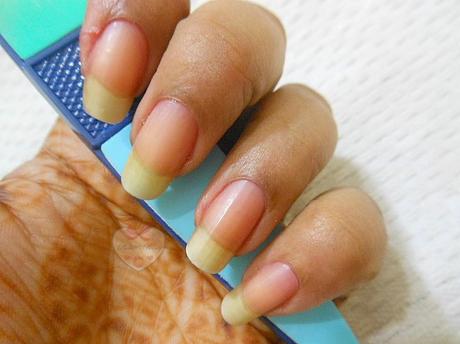 A nail buffer generally contains a rougher side (emery) and a polishing side. The rough side should be used first all over the nail surface. This takes care of unsightly uneven ridges and evens out the nail texture and surface. Nest use the polishing side to add shine to nails. Don't leave out this step because creating an even nail surface goes a long way in flawless nail paint application! Then use a nail file to shape your nails in the desired shape.
Step 2 : Soak your nails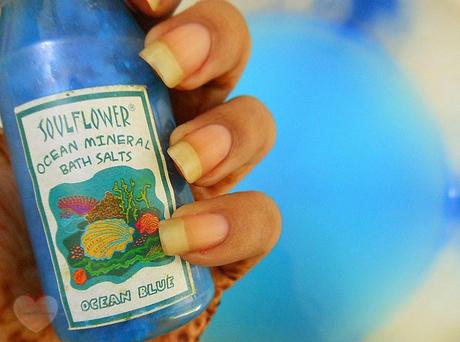 Pour a teaspoon of your favorite bath salt in lukewarm water and soak your hands for the next 15-20 mins. This will soften up the cuticles and will make the dry areas of your hand moist.
Step 3 : Applying Cuticle Oil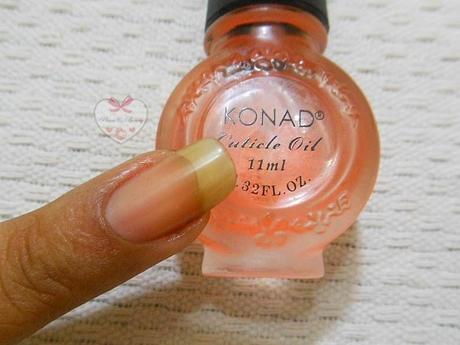 To take very good care of cuticles is one of the most important step in manicure session. Using a cuticle oil softens up the cuticle area and then you can further go away with Step 4.
Step 4 : Taking care of cuticles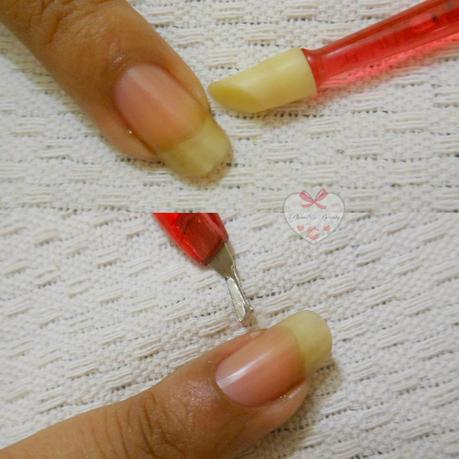 For this you would need the Cuticle Pusher and Trimmer to nip away dead skin or trim cuticles. You need to be very careful with this as a little more pressure than required can cut into skin and cause painful infections and bleeds. 
Step 5 : Moisturize your hands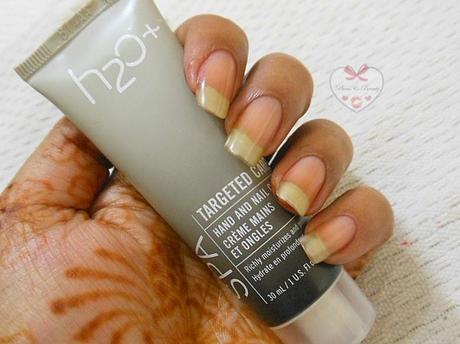 After trimming and pushing your cuticles, moisturize your hands nicely with a heavy textured hand cream. Massage your hands and cuticles nicely with soft motions and allow it to absorb for the next 15-20 mins. Next take a cotton and wipe your nails to make them free of oil.
Step 6 : Apply the base coat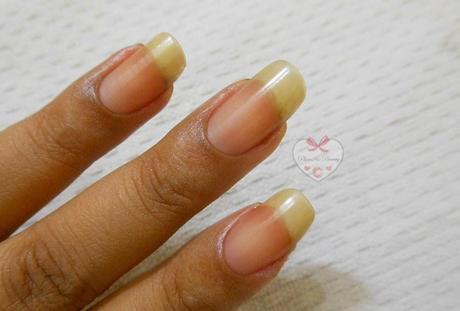 This step is very important if you have uneven ridges or a less smooth nail surface because the base coat fills out the uneven ridges that may have been smoothened. The base coat also helps the nail paint lasts longer and protects yellowing of nails and staining.
Step 7 : Apply the nail color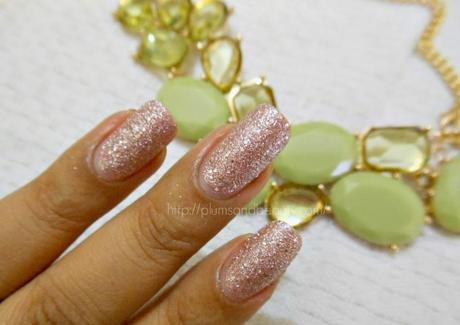 Once the base coat has dried, apply the nail paint of your choice. Wait for it to dry and then apply a second coat (if needed) to get an opaque finish. 
Step 8 : Clean up the cuticles
Using a q-tip dipped in nail enamel remover, clean up the cuticles alongside your nails. THis step gives a clean and neat finish.
Step 9 : Seal with a top coat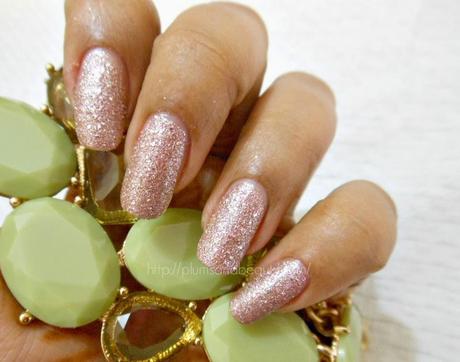 Seal the dry nail paint with a top coat. THis will give a glossy finish and prevent it from chipping for probably longer periods.
Hope this post helps you in maintaining your nails and cuticles. Share your comments below.