There's a fun event planned this month at West Sacramento's Raley Field, home of the Pacific Coast League's Sacramento RiverCats – and it has nothing to do with baseball.  September 18 has been dubbed "National Cheeseburger Day" by the National Beef Council, and it's on that day that you can step up to the plate at Raley Field and help a great cause while you eat, drink, and be merry.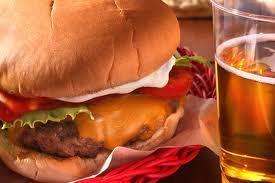 Cheeseburgers and craft beers will be on the menu at the Sacramento Burger Battle
The first-ever Sacramento Burger Battle occurs that evening right on the ballfield, pitting 15 different local restaurants against each other in a burger tasting competition where attendees get to vote alongside expert and local celebrity judges (all while sipping drinks and also sampling some tasty desserts…what could be better?). The entire event is a fundraiser for a great cause:  combatting Crohn's disease and ulcerative colitis.
An added twist to the proceedings raises the stakes for the competing restaurants. The winning burger from the Sacramento Burger Battle will automatically qualify to compete in the burger division of Adam Richman's World Food Championships in Las Vegas in November, going up against burger champions from around the world.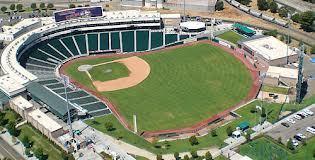 Raley Field, home of the Sacramento RiverCats and the 2012 Sacramento Burger Battle
For the price of admission, attendees get to sample burgers from ALL 15 restaurants, as well as plenty of other food and drink (including craft beers and wine), right on the field where the Oakland Athletics' Triple A affiliate plays (and wins…a record six consecutive Pacific Coast League Southern Division titles and counting).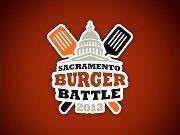 Local entrepreneur/blogger Rodney Blackwell, the creator of 
BurgerJunkies.com
, conceived of this event as a fundraiser benefiting the local chapter of the 
Crohn's and Colitis Foundation of America
. All proceeds from the event will be donated to that organization as it continues its work to find cures for these diseases that affect millions, including Rodney's own nine-year-old daughter.
If you're anywhere near the Sacramento area on September 18, I encourage you to consider attending the Sacramento Burger Battle. I'll be there satisfying my taste buds and casting my vote, and gladly supporting a cause in hopes that one day there's a cure for the painful symptoms that afflict so many who struggle with Crohn's disease and ulcerative colitis.
Get your tickets here.