United Kingdom's top fashion designer, Stella McCartney, is named by premier search engine Google.com as the most popular fashion brand on the Internet. The fashion maven, who was responsible for the design and creation of Great Britain's 2012 Olympic Team's official attire, earned the highest rank in fashion and design-related search terms in the Google Zeitgeist 2012 lists.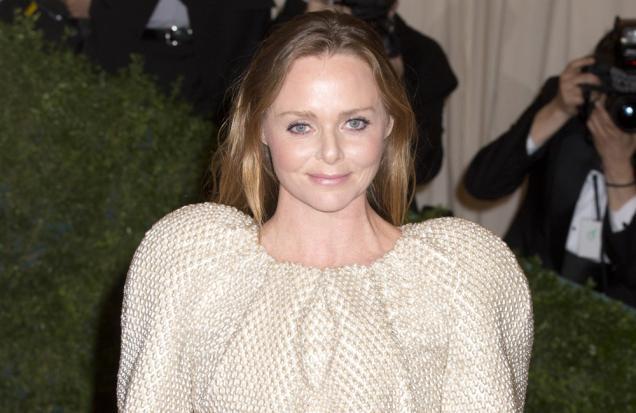 This is another major recognition of McCartney's popularity, which came right after she was named the Designer of the Year by the prestigious British Fashion Awards.
In good company
Next to Stella McCartney was the eccentric designer from Germany, Karl Lagerfeld, in second place. The two were followed closely by popular lingerie brand Victoria's Secret in third place of the Zeitgeist list. In fourth and fifth place are Alice Temperley and Versace, respectively. The fashion list was a yearly survey that's conducted by Google.com. The online authority measures the fastest searches made by residents and consumers in the United Kingdom for the last twelve months. 
Most search people of 2012
The Duchess of Cambridge, on the other hand, was named the second most-searched individuals of 2012. The top person that people searched at Google was Whitney Houston, who passed away unexpectedly in February. Third most-searched individual of the year was X Factor personality Gary Barlow. Fourth and fifth most searched people were fellow judge at X Factor Tulisa and Olympian Jessica Ennis, respectively.
Most searched term
The most popular word overall that's search in Google was Euro 2012. This proves that the football event had attracted Internet interest more than the recently-concluded London Olympic Games of 2012. Second most popular term was Olympics Tickets. In terms of movies, the most popular was Skyfall, with Prometheus and The Hunger Games in second and third place respectively.
Obviously, Stella McCartney has gone a long way from being a fashion intern at Christian Lacroix to becoming the latest recipient of British Fashion Awards' Designer of the Year. The current title of Most Popular Fashion Brand from Google Zeitgeist is proof to the British fashion designer's immense popularity not only in the United States and the UK, but the rest of the world as well.
Image Source: Xpose