Do you love lobster or steak? But find it too expensive to order at a restaurant? Then you need to get down to Alto Steak and Lobster restaurant at the Radisson Blu Edwardian Hotel in Manchester on Peter Street! Believe it or not, the menu only entitles two meal options: 10oz rib eye steak or a whole lobster, both served with garlic and chive butter, French fries and a side salad. And both options are only £15! (What a bargain)
I visited on a Friday evening around 8.30, the hotel was easy to find by foot and taxi. The ambience was quite loud with all the chatting from the tables, but with the dimmed out lights it set the mood for a great evening with some wine

J

. As we got seated, we was expecting a menu but because we could only choose from two options, the waiter simply told us which made it fuss free and easy to decide. Usually I spend ages deciding on what to have for starter and main and so on… But we did get a huge wine list, which was pretty impressive and decently priced!
The service was quick, within 10 minutes of sitting down and ordering; the food was out! I went for the lobster and my boyfriend went for the steak. I asked for the lobster to be grilled instead of boiled and unsurprisingly it came out a bit cold. But it was still tasty with the garlic and chive butter. (Mmmmmm) The steak was a good cut of rib eye and it was soft, easy to chew and very tasty. I bet your thinking wow £15 for a great meal like this?!?! It gets even better… you get unlimited fries and salad! The salad was simple and evenly dressed.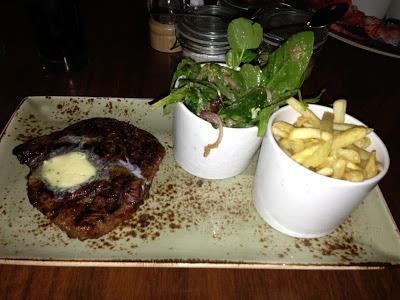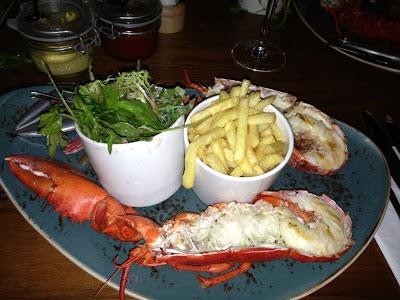 Usually I never have room for dessert because I always opt for a starter but on this occasion I opted for a dessert, as there was no starters. I went for the bonoffee pie and my boyfriend went for the chocolate fudge cake. They were both lovely, sweet and the presentation was perfect and the portions were huge! (Both priced at £4.75 each, again a bargain!)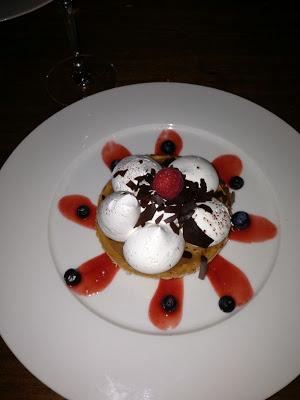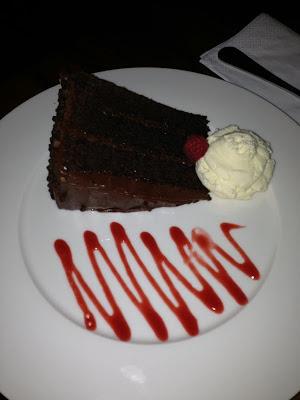 I would definitely say the concept of this restaurant is amazing, as it serves great food with little choice. (But that's good right? Because we usually order more than we can actually eat!) And for the price of good quality food, it's a must visit!
Hope you enjoyed it

J


C xx
You can find more info and deals here: http://www.restaurantsofmanchester.com/european/alto.htm