If you're someone who's daring and edgy and wants to veer away from the conventional, you can go for an ensemble that includes bare midriff top. Yes indeed, wearing this daring getup means disregarding your comfort zone and just really let your hair down – and bare your belly button.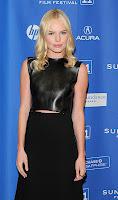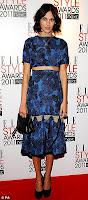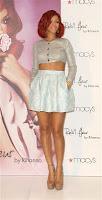 Bare Midriff – Challenging Apparel to Crack even for Celebrities
While going for the exposed belly can be quite a challenge for many women these days, they must take it as what it really is; a challenge that will test their ability to stamp out fears. They just have to don this daring outfit for the world to see. Why not? Even with a bare midriff, everyone with a good amount of fashion flair can actually turn this tiny piece of apparel into one of the most chic wear that she can wear for an all-important evening event. 
You are in good company as celebrities and Hollywoo stars are frightful as well when it comes to bare midriff. But because of their A-list status, most see this as an opportunity and license to strut along their bare midriff, exposing that vital skin real estate in the their bodies.
Kate Bosworth and Alexa Chung – Fans of Bare Midriff
Two of the the most well-known celebrities who have been donning their bare midriff atire a couple of times are Alexa Chung and Kate Bosworth. In the case of the latter, she opted to have a more feminine and conservative look at a Sundance Festival film premier by wearing a Chloe ensemble revealing just a little part of her belly. On the other hand, Alexa Chung went for a more revealing midriff to expose much of her abs as she attended a London Elle Style awards earlier this year.
Rihanna – Looking her Best in Midriff 
If you are looking for a celebrity that can easily influence you into wearing a bare midriff, go no further by considering Rihanna. This pop star was not a bit fussed about showing a good part of her midriff skin. This happened in Los Angeles just a month ago as she launched her Reb'l Fleur perfume. She looked the part of an edgy yet fashion-forward vamp who's not afraid to emphasize a statement – that bare midriff is daringly cool.
You see, celebrities are like any other ordinary, nine-to-five ladies or homemakers who consider it a challenge when donning seemingly unwearable pieces like a bare midriff top. If they dare to show some skin and look fabulous at it, so can you. 
Wearing midriff is something that you must do one of these day. It's fun and allows you to take on a more unique and edgy look. Everyone will see you as someone who wants to make her own statement as you wear your bare midriff top.
Image Source:
Google Images