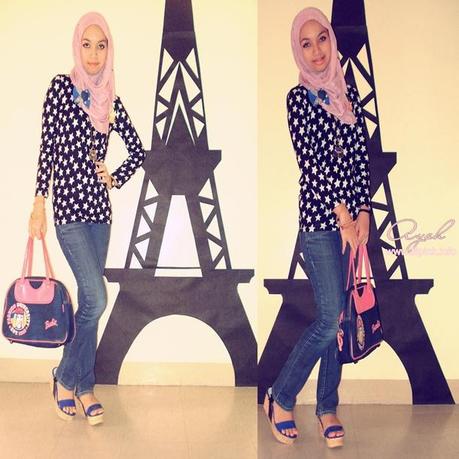 Hype on Lookbook please!
Hijab is a gift from my relatives in Brunei Darussalam; Jeans are from RRJ; Ribbon from Gaisano Mall; Belt bracelet from wholesale-dress.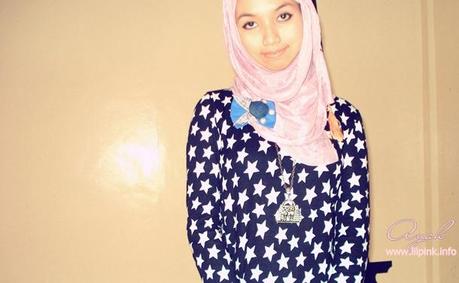 Long-sleeved top is from wholesale-dress. Apparently, I am now going loco over the stuffs sold there. Why? Because, they are cheap and still make you look good and fashionable. Would you believe that the top is only $2.30? Yeah! Even top bloggers wear wholesale-dress stuffs! If only I had so much money, I'd buy everything I want there. haha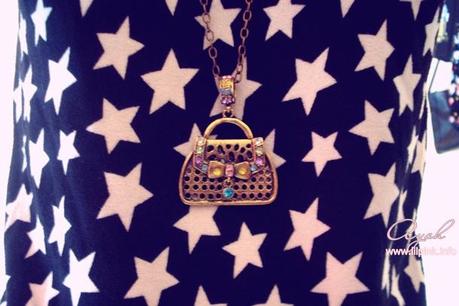 And I just felt like I can reach the stars. haha. Bag necklace is from D12-D14, 168 Mall, Divisoria
I guess they should let me be their endorser because I had featured their shop in my blog for several times already. Lol. Whoever knows the owner of that shop in 168 Mall, please tell her! Pronto! hahah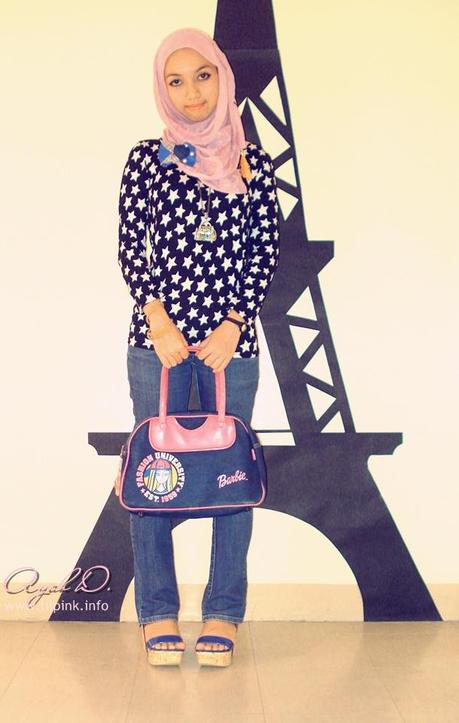 Platforms are from a shop in Iligan. Barbie bag is from Brunei Darussalam. Would you believe that I have had that bag for 9 years already? Yes! That's how careful I am with my things.

<3"><3"><3" title="Starry Starry Love" /><3" class="wp-smiley" /> Needless to say, I love that bag so much.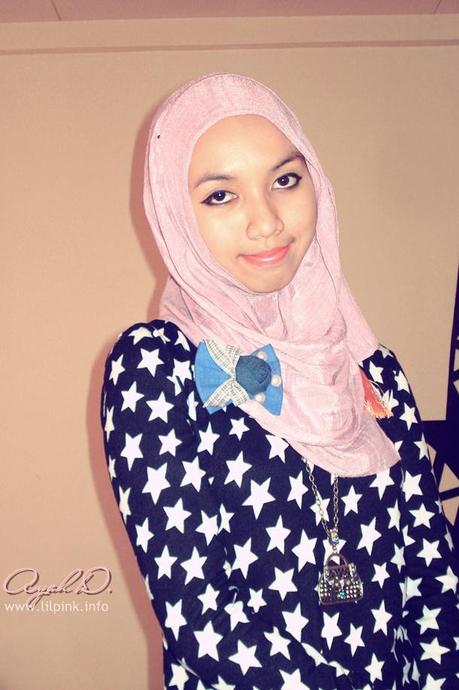 And there's a final glimpse at my ridiculous face.

And oh, before I end this post, I have a little announcement for everyone. My blog is turning 2 years old this February 14. Yes! On a very lovely day of Valentines. In return for all the love I received for the past 2 years, I planning to have a giveaway. I am still looking for giveaway sponsors. If you want to sponsor in cash or in kind, please don't hesitate to send me an email at [email protected]. Thanks.
Toodles!