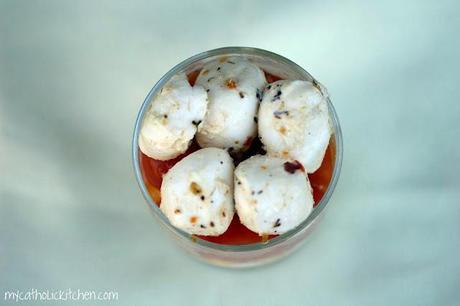 I am very excited to be returning to
The Secret Recipe Club
. We took a month off in January, it was nice to get a break after all the holiday hustle and bustle.It is however, nice to get back on schedule.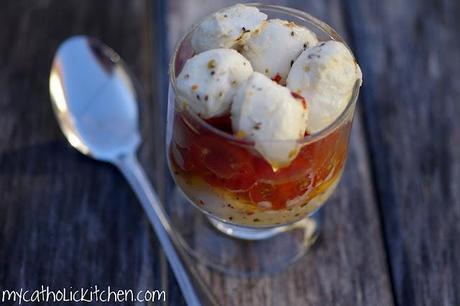 I was assigned a great blog called
Apron Strings
. They are a reunited birth mother and daughter food blogging team. They also have several cookbooks under their belt.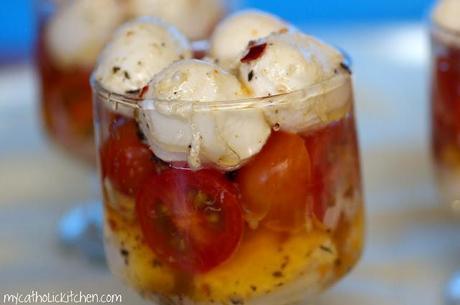 The recipe Caprese Parfait was excellent. I did nothing to alter the recipe. I didnt have to.It stood out by itself.If you use fresh ingredients, it will make a superb dish.This is no exception.I cant wait for summer to try this again.This time I will use the fresh tomatoes from my garden.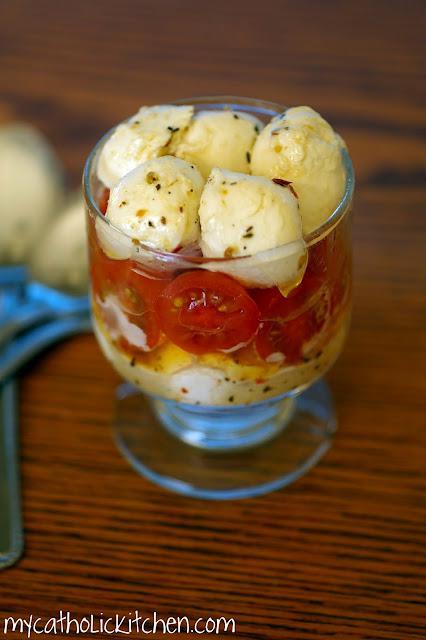 Their blog has wonderful photos, with tons of fabulous recipes.I printed several recipes to try later. The  Caprese Parfait makes me yearn for summer.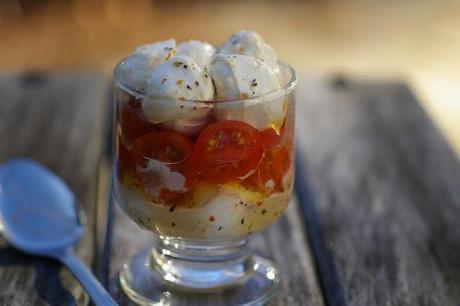 So if you are interested, contact
The Secret Recipe Club
 to get all the details.
Peace be with you,Veronica