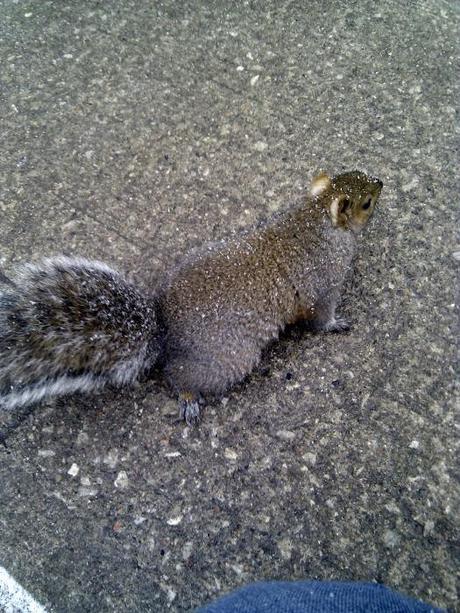 Chad and I were so surprised when this little goober came right up to us on the sidewalk. He/she followed us, ran all over my boots when we stopped and grabbed at my mitten when I reached out. A guy going into a building nearby took some pictures too. Someone is obviously hand-feeding the squirrel and I hope they don't go up to the wrong kind of person. I plan on carrying some sunflower seeds in my pocket whenever I'm walking on King Street now, though.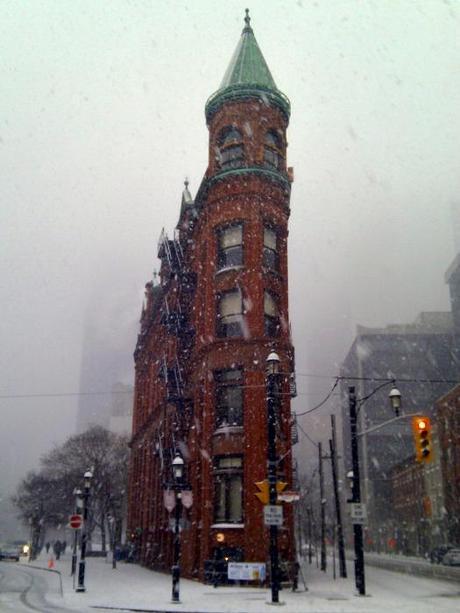 We were basically walking in a snowstorm on Saturday. My coat was totally covered in it. I looked like a snowman.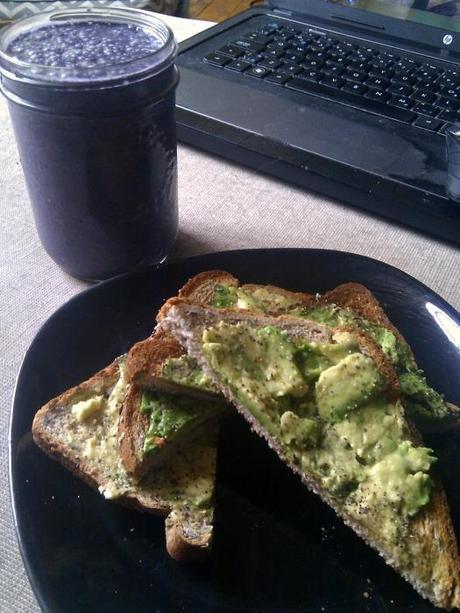 Avocado on toast with a Vega smoothie for Sunday breakfast. So yummy.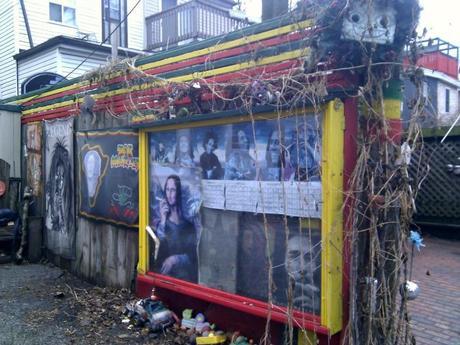 We like to wander when we're going someplace (in this case CT) and we like going down alleyways. The people at this house had a nice collection of Bob Marley stuff outside.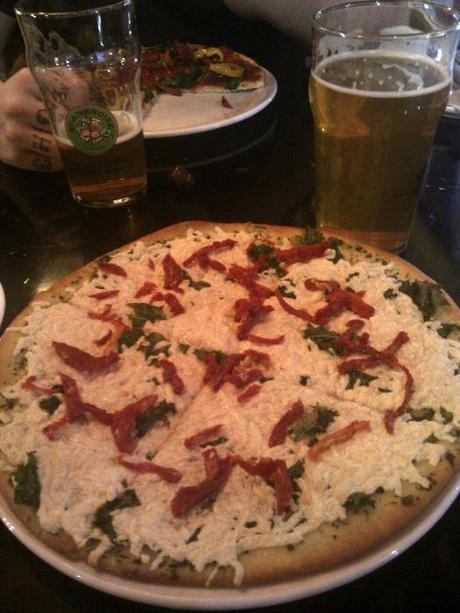 Saturday date night at Magic Oven. Beer and pizza there never disappoint.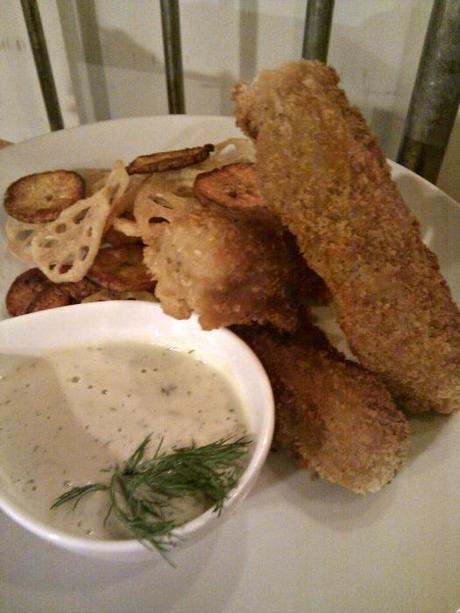 Sunday night's dinner was Chad's take on fish and chips. Beer battered, panko crusted tempeh with lotus root and plantain chips and a ranch dipping sauce. Everything was so good, but that ranch is addictive! I love it with raw mushrooms as a snack.
~Laura