It's been so long since I joined a raok, but I remember now why I missed it so much.  I put together a short collage of all the fantastic box that was gifted to me recently.  There are some amazing products and I am really looking forward to trying them out and reviewing a few of these.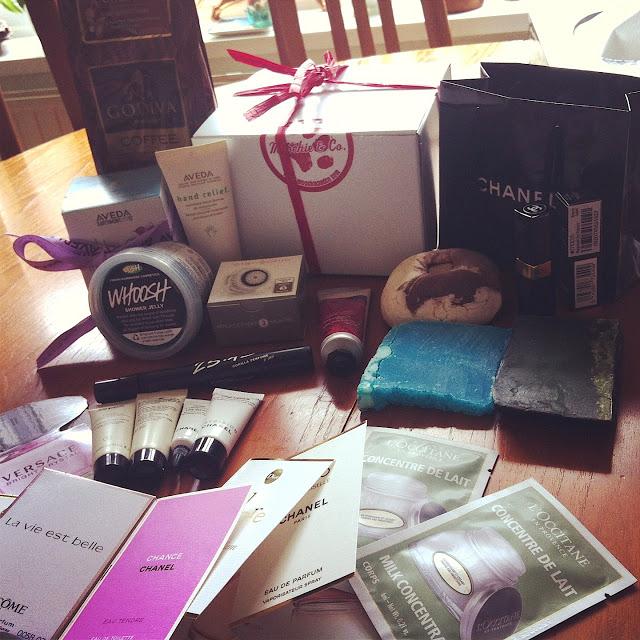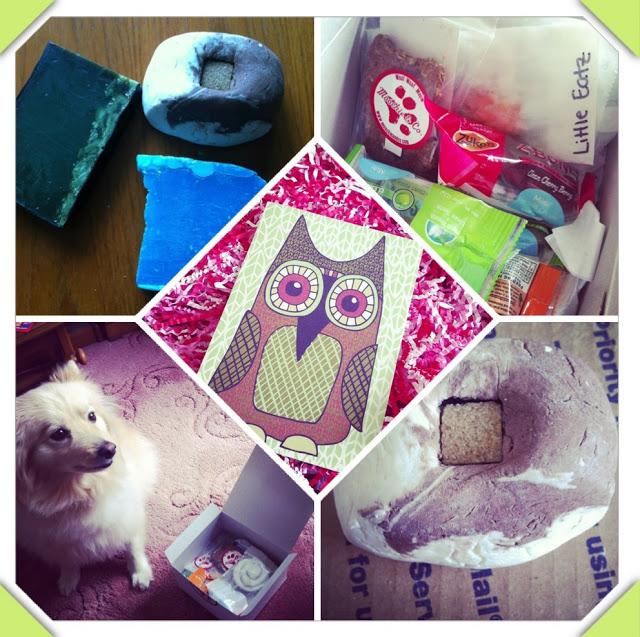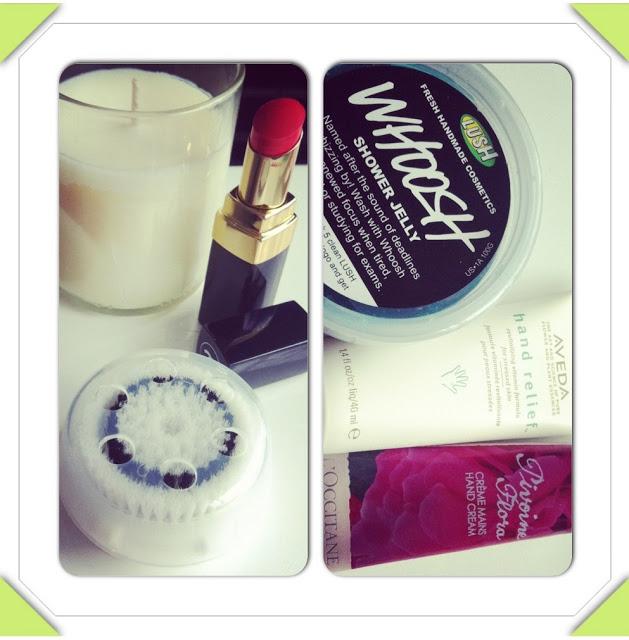 The box contained:
* Clarisonic brush replacement head
* Chanel rouge coco shine in Sari d'eau
* Aveda hand relief
* L'occitaine Pivoine Flora hand cream
* Godiva hazelnut creme coffee
* Lush 25:43 perfume, Ma Bar, Whoosh, Ice blue soap, Demon in the dark soap
* Aveda soy candle
* Gourmet Dog treats and biscuits
It was such a fun package to open up and I had so much fun! Thanks mm16 for this amazing package!