Today I had the pleasure of working a Spring Wedding Shower party with my boss. There is something about spring parties that make me feel all giddy. They say April showers bring May flowers, but we are jumping the gun a little bit and designed beautiful and unique floral arrangements. The bride-to-be was so fabulous to work with. She had a few ideas and really let us run with them to create her lovely spring party. My boss and I really thought out of the box for this party, and it definitely paid off.
I have never worked with animal products, so it was a first using antlers to accent the bright flowers. They surprising turned out really elegant and unique. She brought us a few antlers that she had gotten from a craft store and we painted them white and tied them to little vases with bright roses, daisies, and wildflowers. I would have never thought to add antlers to accent the floral arrangement, but the idea was so unique and they turned out beautiful.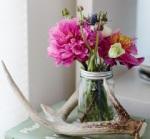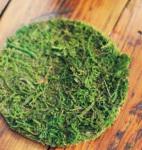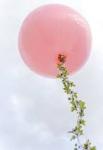 She also wanted coasters for the tables and we really had no idea where to even start. We flipped through countless magazines and websites until we concocted the perfect idea. To go along with the spring and natural theme we made coasters with moss mats and cork coasters. They looked like little bunches of grass on the table. It brought in even more color and earthiness.
To direct guests to the yard with the table, we used old pieces of wood and painted arrows with white paint. We added some floral vines to the signs to really connect the rustic and earthy to the bright and lively spring. We also had big balloons with the vines wrapped around the strings. My boss comes up with the most creative ways to incorporate themes. It is slowly but surely rubbing off on me.
The Spring Wedding Shower Party was a huge success. It was earthy, rustic, yet sweet and delicate with the bright spring flowers. This might be up there with one of my favorite parties. Happy Spring Time! Hope your April showers, bring May flowers,
Nancy