Last night my husband and I got into the Christmas spirit.  He helped me finish decorating the house and helped me make a wonderful dinner!  After dinner we watched Christmas movies and then drove through a few neighborhoods to look at the Christmas lights.  AND to top off our wonderful Christmas evening we made warm tea and had some Christmas cookies.  It was perfect.
This morning I woke up feeling so full of "Christmas cheer" as Buddy would say from Elf and I want to "sing it loud for all to hear."….Clearly I really like that movie. J  Last night while we were watching Elf my husband and I were discussing the best Christmas films of all time.  It was quite the discussion because there are just so many.  Here is our argued top 10 Christmas movies of all time.
10. My husband insisted that Bad Santa be on the list…there is a little disagreement here…
9. Obviously you know I am going to put Elf on my top movies list
8. How the Grinch Stole Christmas is always a good movie, either the cartoon version or with Jim Carry
7. The Santa Clause with Tim Allen was one of the most watched Christmas movies in our house when the kids were growing up
6. One of our kid's favorites, National Lampoon's Christmas Vacation
5. The original Home Alone from 1990
4. Christmas wouldn't be Christmas without watching A Christmas Carol
3. A Christmas Story …hands down one of the greatest movies
2. Debatably the best Christmas movie, who couldn't love Miracle on 34th Street
1. And the best Christmas movie of all time…in our opinion J It's a Wonderful Life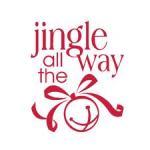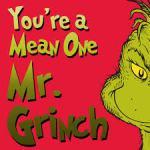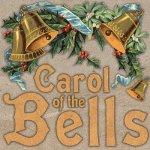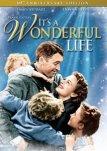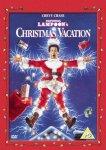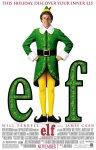 After our movie that turned into a discussion almost the entire movie, we went driving to look at lights in the neighborhood.  It was so beautiful seeing the sparkles and Christmas trees lit up.  Yet again a discussion arose on the best Christmas songs…this discussion was a little more unanimous than the movies one.  Here are our favorite Christmas songs in no particular.
My ULTIMATE favorite Christmas song, Carol of the Bells by the Trans-Siberian Orchestra.
The Nutcracker is the definition of Christmas, so Dance of the Sugar Plum Fairy is one of the greatest Christmas songs.
The original You're a Mean One, Mr. Grinch is the epitome for all those Grinch's out there.
It Came Upon a Midnight Clear is a timeless carol. "Peace on earth, goodwill to men"
Santa Claus is Coming to Town used to bring so much excitement to my children and always kept them on their best behavior.
I'll Be Home for Christmas has a new meaning to me now, my kids will be home for Christmas. J
I don't know another Christmas song that combines such joyous and somber emotions into a wonderful song more than Have Yourself a Merry Little Christmas…Frank Sinatra does it best.
Even though it is never "white" here, White Christmas, is one of the best
What time of year is it?  It's the most Wonderful Time of the Year
Christmas would not be Christmas without…..JINGLE BELLS!
With all the Christmas spirit everywhere it is hard not to walk around with a smile painted on your face!  I am currently listening to my favorite Christmas station…there is nothing like good Christmas music.
What are your family's favorite Christmas movies and songs?  I am deciding them will bring a friendly Christmas debate.
Until next time,
Nancy