It is officially the first day of spring though I can still see snow outside my window. When I think of Spring, bright, cheery colors come to my mind. This time around, it is time to bring out all those soft shades, the baby blues and the baby pinks.
Pastels have been spotted on and off the runway (case in point, @ the Golden globes & SAG). So, Don't be shy of incorporating mint/seafoam. pastel yellow, lilac and blush into your spring wardrobe. My favorite look is head to toe pastels since these colors have a soft hue and it is easy to mix and match them with others.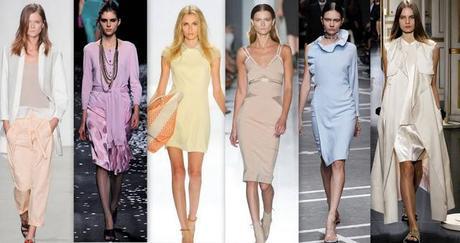 Image Via
Here's how you can refresh your spring wardrobe with these soft & surreal hues.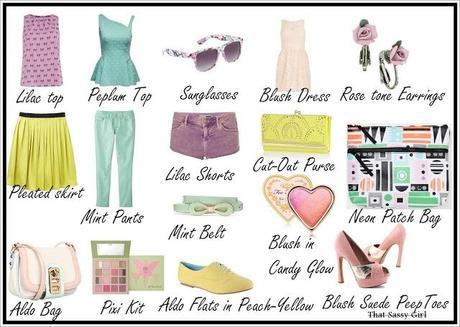 Lilac Top, Peplum Top, Sunglasses, Blush Dress, Earrings, Skirt, Pants, Shorts, Cut-Out Purse, Neon patch Bikini Bag, Mint Belt, Blush, Aldo Bag, Pixi Kit, Aldo Flats, Peep Toes
How do you like this trend and what are a few of your favorite things. Let me know through your comments.
Hope you are having a Great Wednesday.
xx
Seepz
 P.S. Please follow the blog on Bloglovin here, If you aren't already a follower.