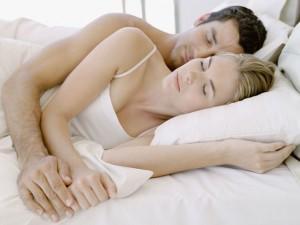 Founded by Samuel Bronstein in 1898, King Koil has for over a century manufactured the highest-quality beds and mattresses in the market today.  One of the leading Orthopaedic Bed brands in the world, King Koil produces some of the most advanced Spinal Comfort mattresses and is the only brand endorsed by the International Chiropractors Association for the support its mattresses provide.
Eight out of ten people suffer from back problems at some time in their lives. King Koil's commitment to ongoing research and development in this area has produced a range of unique inner-spring construction mattresses working together to support the body evenly across the surface of the mattress. The original King Koil Spinal Guard Luxury Mattress, developed in the 1960s in association with the US International Chiropractors Association, still enjoys its winning position today for its enhanced spinal guard support, providing unrivalled posture comfort.

Why Choose an Orthopaedic Mattress?
People choose to buy an orthopaedic mattress for a number of reasons. For many though, experiencing back pain is the main reason they choose an orthopedic mattress.  Helping to relieve back, neck and shoulder pain experienced when sleeping, orthopedic mattresses can be a great benefit to their health. Others choose this style of mattress as they have a preference for the firmer support that they offer.
Of course, The Sleep Council reminds us that there is no single bed or mattress that will ease a back problem and each different back problem also may require a different solution. At Dalzell's we recommend our customers come in-store and take their time to try out a few different models to find what they personally find supportive and comfortable.
King Koil's Orthopaedic Mattresses
Today King Koil has retained its close relationship with Chiropractors to bring about an exciting new range of orthopedic beds and mattresses to improve the health of back pain sufferers. What's more, all King Koil orthopedic mattresses come with a very generous 10 Year Warranty for added peace of mind.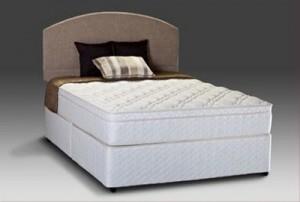 Approved by the International Chiropractor Association Approved (ICA), the King Koil Grand Support 4′ 6″ Mattress incorporates a 2000 Count Pocket Spring Unit, reinforced with perimeter wire frame, with the pressure Relieving Qualities of Visco Memory Foam, and a Euro Pillow Top for added luxury. Complete with a Tri-ChiroTM System for targeted Back Support and ChiroSpansTM, which runs from edge to edge in the critical third area, this model has a Posture Pad TM Zonal Layer to support the spine in a healthy alignment.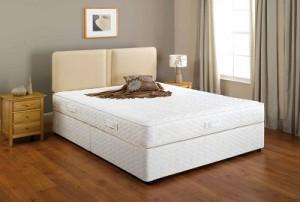 Also combining King Koil's Tri-ChiroTM System and ChiroSpansTM is the luxurious Soft Feel King Koil Posture Delight 5′ Mattress. Incorporating 1400 Individually Pocketed Springs for total body support this model is finished in a Soft Knit Cover and is Non-turn.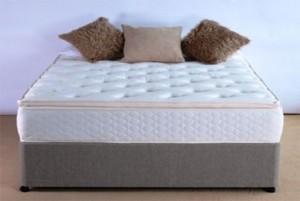 An Open Coil Spring Unit and a Thick Layer of Visco Elastic, feature in the King Koil Support Supreme Pillow Top 6′ Mattress. This Luxury 2000 count model provides Enhanced Spinal Care and unrivalled Posture Support and is currently one of Dalzell's Manager's Specials.
What to do next
At Dalzell's of Markethill, we provide Free Delivery of your new King Koil Orthopaedic Mattress and we'll also Recycle your old model throughout Northern Ireland and Counties Dublin, Louth & Monaghan. What's more, we'll Remove & Dispose of Packaging and place your new mattress in a room of your choice. Delivery is also available at competitive rates throughout the rest of Ireland. Visit us in-store, call 028 3755 1260 or email where you'll find lots of information on getting a good night's sleep, best buys and choosing the right bed for you. A short drive from Lisburn and located conveniently between Armagh and Newry, we're perfectly placed to accommodate your new mattress purchase.