The King Koil brand has long been synonymous with manufacturing specialist back care products. And over the years, King Koil beds have retained their popularity with our customers here at Dalzell's.
Through its commitment to continued research and development in association with the International Chiropractors Association (ICA), King Koil is at the forefront of designing orthopedic mattresses to help alleviate back pain as well as providing a sublime night's sleep.
So, why are King Koil beds so good?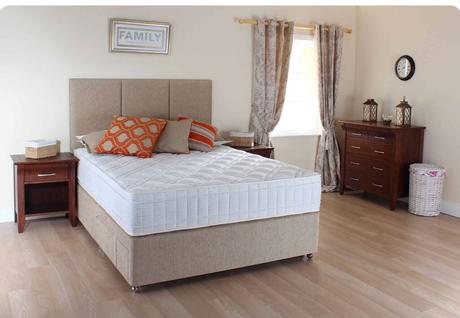 King Koil's Commitment To Sleep Technology
King Koil has had a long relationship with the International Chiropractors Association. And it is this commitment to research and development in designing better back care products that result in a range of beds and mattresses that are leading the field in sleep technology.
King Koil's collections include the worldwide bestseller Extended Life range as well as the Xtra Life, ICA Endorsed, Comfort Gel and Pocket range. From the high strength spring wire to the support frame system and re-inforced border edges, every part of your King Koil mattress works seamlessly together.
Made under license by Kaymed in Ireland, the King Koil brand is sold in over 70 countries worldwide. And at Dalzell's, we're proud to be a premier King Koil retailer.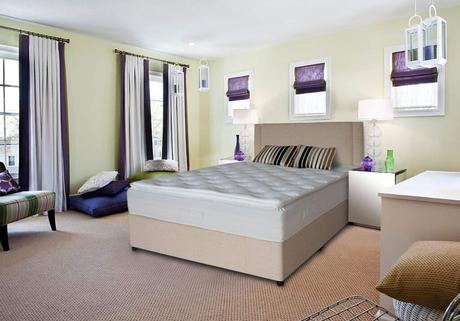 King Koil ICA Approved Range
Sleeping on an uncomfortable and unsupported mattress could be making your back pain worse. Old, worn and lumpy beds can put pressure on the spine, causing back strain and stress on your joints.
It's often thought that sleeping on an extra firm bed is suitable for a bad back. And while an orthopedic mattress is right for some people, it's not necessarily the best option for others.
King Koil mattresses are available in different firmness levels. Not only healthy for your back, but they also come in a choice of comfort levels and fillings to suit your particular needs.
The ICA approved range includes the Support Supreme 2000 Pillowtop, Spinal Delight and Spinal Guard Luxury.
The King Koil Support Supreme 2000 is a 29cm high mattress providing enhanced pressure relief and comfort cushioning. This ICA approved mattress benefits from a luxury high lofted pillowtop with a supersoft foam layer and incorporates King Koil's Tri-ChiroTM System for targeted back support.

Dalzell's- Your Local King Koil Stockist
King Koil mattresses and beds are a continued bestseller and a long-established brand at Dalzell's, your local King Koil Retailer. Renowned for their superb spinal support qualities, King Koil beds and mattresses are available to view online or try before you buy in-store.
We carry good stock, and with our Free Delivery Service extended to Counties Cavan and Meath in addition to Dublin, Louth & Monaghan in the Republic of Ireland and the whole of Northern Ireland, you'll not have to wait long to enjoy your new King Koil mattress.
With additional discounts for Multibuy and our Price Promise, you can be sure you're getting a great deal because we appreciate your business! Call, Email or why not Visit Us in-store today.
We're located halfway between Armagh and Newry; 45 minutes from Belfast and an hour from Dublin. We're off the A28, close to Drogheda and Dundalk, and ideally situated to serve the towns and cities of Dungannon, Banbridge, Lisburn and Derry. We're fully re-opened and look forward to welcoming your custom.