With the kids back to school this week and next, getting sleep routines back on track has been at the forefront of many parents' minds.
This last few months have seen routines go out the window, and the struggle to get children to go to bed and wake on time is real. Establishing a good sleep routine is one thing but ensuring that your child's bedroom environment is restful is as essential as addressing any sleep issues.
So, how do you create the ideal sleep space to help your child get a great night's sleep?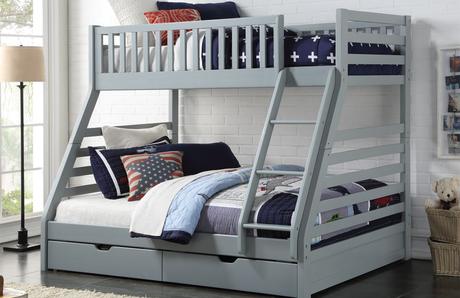 The Ideal Bedroom Environment
When our rooms are comfortable and restful, we fall asleep more easily. From clean bedlinen and comfy pillows to the correct bedroom lighting and temperature, how we set up our rooms is essential to a good night's sleep.
It's no different for children and young people. A bedroom that is full of external stimulants such as TVs and gadgets will only serve as distractions from the important business of sleep.
A child's room should be well aired with a temperature of around 16-20 degrees Celsius. Too warm and your child might find it difficult to nod off. They may even wake through the night because of stuffy noses and scratchy throats caused by too much heat if their bed is also close to a radiator.
A darkened room also helps to induce sleep. Blackout blinds or thicker curtains are ideal for blocking out external light. Bright, flashy colours in the bedroom could also be robbing your child of sleep. Neutral tones and calming paint shades are perfect for bedroom walls.
A quiet room free from electronic devices will also encourage better sleep. The temptation to watch TV and chat on social media can be all too tempting for older children and teens.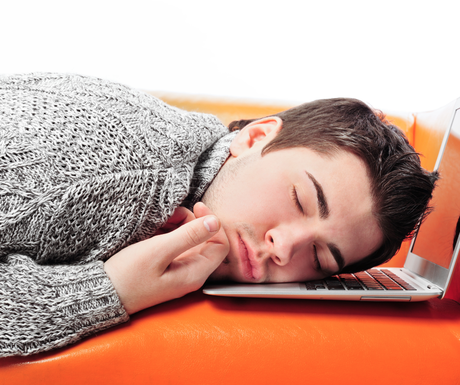 Remove gadgets from the room altogether, or if this isn't possible, try and establish the golden hour rule where all electronics are shut down at least an hour before sleep. The same goes for toys with younger children. Reading a book to your child is not only a great time together experience but it will also help your child nod off.
Nothing beats sinking into a freshly laundered bed. And it's no different for our kids. Fresh bed linen and bedding that is in good condition will all help to relax the body and mind before slumber time.
Check whether your child or teen's bed and mattress are comfortable and that they've room to move. Too often older kids are still sleeping in their childhood bed which isn't giving them the correct support.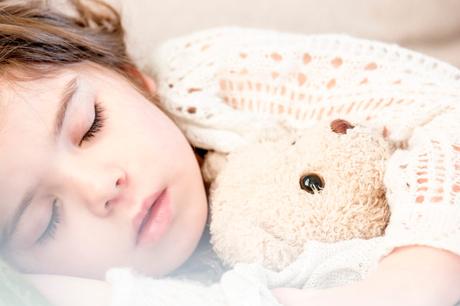 Establish A Good Sleep Routine
Children and teens need sleep to thrive both mentally and physically. Lack of sleep can affect a child or young person's ability to learn and function. And sleep helps kids' fight off minor illnesses and ailments.
It's generally recommended that babies four to 12 months old should get 12 to 16 hours of sleep per 24 hours (including naps) and children aged one to two years old 11 to 14 hours per 24 hours (including naps). As they grow older this decreases. Children three to five, 10 to 13 hours per 24 hours (including naps) and kids aged six to 12 years old, nine to 12 hours. By the time your child gets to their teenage years, they will generally need eight to 10 hours of sleep per night.
Of course, it's always worth remembering that these are guidelines, and your child's sleep patterns may differ.
Sleep Hygiene Tips for Kids
Stick to a regular bedtime and wake times.
Keep TVs, games consoles, mobile phones and computers out of the bedroom.
Avoid sugary sweets and treats or eating too much late at night.
Establish a good sleep environment.
Ensure your child's bed is big enough for them to sleep comfortably.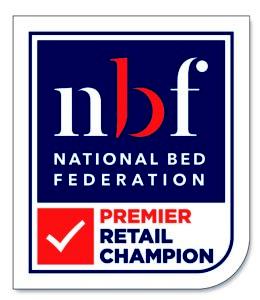 Contact Us
For more information on children's beds call 028 3755 1260, email or visit in store. A short drive from Belfast and conveniently located between Armagh and Newry, we're just off the A28. We're less than an hour from Dundalk and Drogheda, and a short drive from Dungannon and Banbridge. With good stock available we've lots of beds for you to view and try before you buy. What's more, we provide a Free Delivery of your New Bed throughout our Free Delivery Zone which extends across Northern Ireland, and Counties Cavan, Louth, Meath, Monaghan and Dublin.