Does your partner wake you in the night by stealing the bedclothes or hogging your side of the bed? Do you wake up feeling groggy as if you haven't slept?
Did you know that partner disturbance is one of the most common complaints we hear when people come to the bed store? That, and customers asking what size of bed is best. And the answer is always the same; when it comes to beds, a bigger bed is better.
So, why should we size up our beds?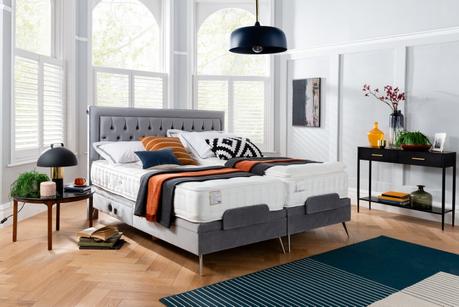 When lying in our beds it's essential that we have room to move, turn and be able to lie side by side our partners without touching.
That means being able to put your arms behind your head and your elbows out, without disturbing one another.
Too often people are sleeping in beds that are too small for them to sleep beside one another comfortably. Perhaps you've your old childhood bed still, or you're wedded to the idea that a double bed is best because that's what your parents slept on.
And although a double bed is perfectly acceptable for some it may not be the best solution for all.
From luxurious king and super king size divan beds and bed frames to modern 5′ and 6′ adjustable beds designed to operate independently of one another, sizing up will not only give you more room but it'll help you sleep better.
Here are just eight reasons why you should invest in that bigger bed.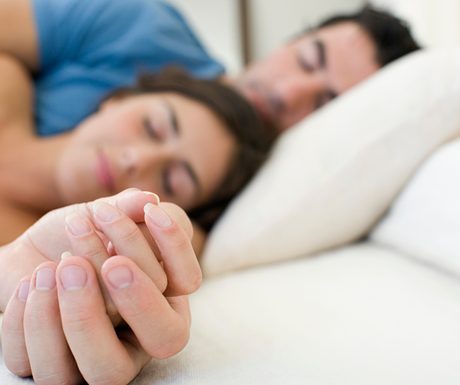 Why A Bigger Bed is Better
A standard double bed (135cm/4'6″) gives each person just 2ft 3in of space – squeeze!
Ergonomic studies show that couples sleep better in a bigger bed.
We spend a third of your life in bed – that's a long time to not get your beauty sleep!
People are cottoning on to the fact that bigger beds are better. Larger bed sales are increasing year-on-year.
Did you know the average person fidgets and turns some 60 to 70 times a night? Need we say more!
People are getting bigger, and we don't just mean taller! We need more room to grow. o we need more space!
Because once you've slept in a king-size, queen or even bigger bed you'll know that your investment was worth every penny.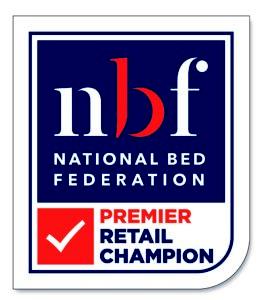 Bespoke and Custom Size Beds at Dalzells
With over 60 years of bedding expertise, we at Dalzells Beds understand that every customer is different in what they need from their Divan Bed; perhaps you're very tall, working to a rooms dimensions or quiet simply fancy something special! Whether you require a longer bed, wider bed or even a double bed with different qualities on either side we can meet your individual requirements promptly and to the highest industry standards. With our Bespoke Custom Size Divan Bed Service, we can, in partnership with select manufacturers craft a Divan Bed to your individual requirements. 
Retailing a wide selection of divan beds, fabric bed frames, adjustable beds and the latest memory foam and gel beds, we're confident you'll find a make and model that suits your needs best. We stock some of the most luxurious beds in the UK and Ireland from leading brands including Kaymed, King Koil, Respa, Sweet Dreams and many more.
Of course, with our sleep accredited staff ready and willing to help you try before you buy, you can rest assured you're getting the best solution for your particular needs. Call in store and see the great selection of beds we have available in store. We're conveniently located just off the A28 between Armagh and Newry; just 45mins from Belfast, 30 from Lisburn and an hour from Dublin. We've good stock available, so you'll not have to wait around for your new bed to arrive. What's more, we offer Free Delivery of your new divan bed throughout Northern Ireland and Counties Cavan, Dublin, Louth, Meath and Monaghan. Call, email or visit in-store for more details.