We always hear too many views on the subject of physical training during fatigue when catching one of the many diseases such as flu and some types of fever. Some people said that there is no problem to do the Insanity Workout Calendar normally, others stressed that it is not permissible to train during this ailment.
But it is really difficult for the human body to carry out a fitness plan when he doesn't feel good, because physical strength at this time be as a curve that falls down. Even with some types on flu, it is very difficult to raise the level of fitness at this time, because the blood circulation is very stressful and therefore will not reach the targeted goal.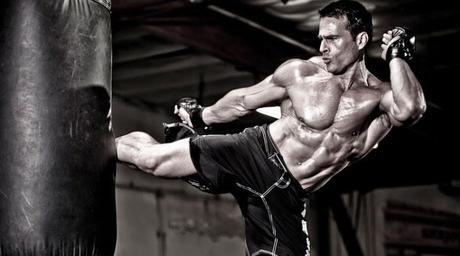 But there is another view speaking on the subject from another prospect, which is how we practice sport when we are sick and why? Sport can be very helpful during illness; it can help open the nose and lungs more. The blood circulation is less efficient at this time, thus sport can help to raise the efficiency of blood circulation, which in turn enhances the body's immune system, and however, the training sessions should be very mild or moderate.
If you like Sport and illness Do Not Mix, you might be interested to see Insanity Workout Schedule PDF.