While my sister-in-law was in town, we decided to have a girls' day of shopping in and around Baltimore. But shopping on an empty stomach is something that we just could not do. So before heading out on our excursion, we made the ever so smart decision to stop at a local spot - Spoons Cafe - for lunch.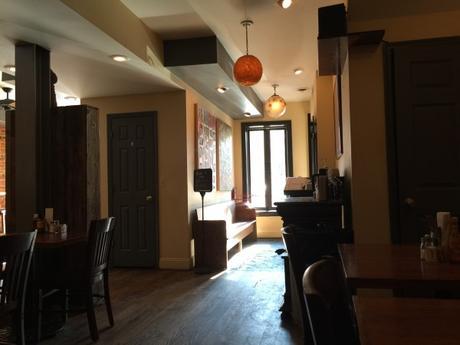 Spoons Cafe is a quaint little restaurant located in historic Federal Hill, serving breakfast and brunch all day long. It's known for exquisite benedicts and inventive twists on brunch classics. The first time I visited Spoons was my first official day as a Baltimore resident and fell in love, but for some strange reason I can't figure out, I never went back.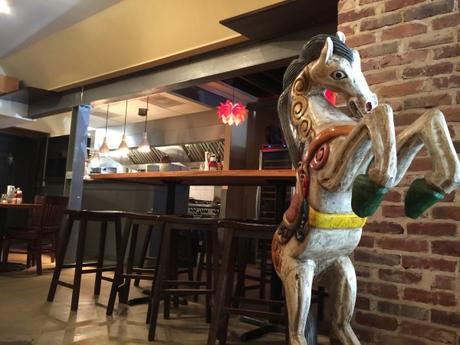 But when Amanda was in town, I knew it was the absolute perfect time to revisit Spoons Café. We arrived around 11 a.m., which could be brunch, but we ended up just calling it lunch.
We were seated quickly in the near-empty room, and were accommodated without any fuss for Mr. Baby Jack. I always LOVE when places around here in my neighborhood are child and family friendly. It just warms my heart. Anyway... I digress.
So we were seated, comfortable, provided with water and menus, and were left to chat and peruse the menu. We both skipped the brunch items, for no reason other than I was craving a salad and she was craving some soup.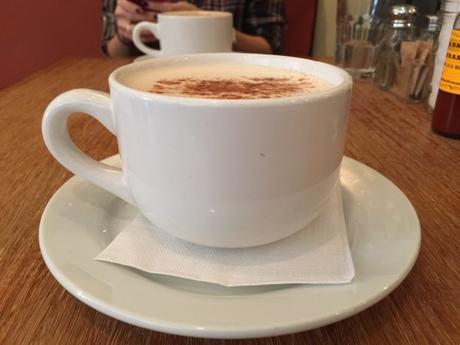 What we ended up discovering is that Spoons Café isn't just a great place for benedicts and brunch classics. It's also a great place for fresh, delicious and impressive salads and super flavorful, smack-you-in-the-mouth soups. Seriously good. Drooling...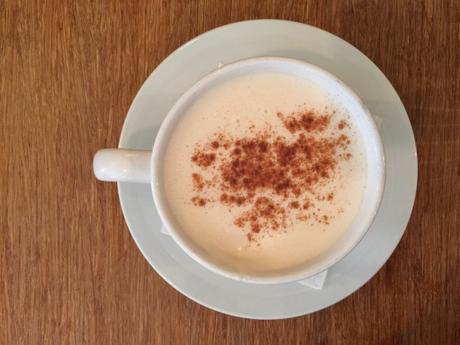 Anyway, we ordered lattes, and Amanda went with a bowl of Broccoli & Cheddar soup while I went with the Chipotle Cowboy, a beautifully crafted salad from romaine, oven roasted chicken, avocado, carrots, charred corn, black beans, jalapeño jack cheese, crunchy onions, chipotle ranch. Oh yes.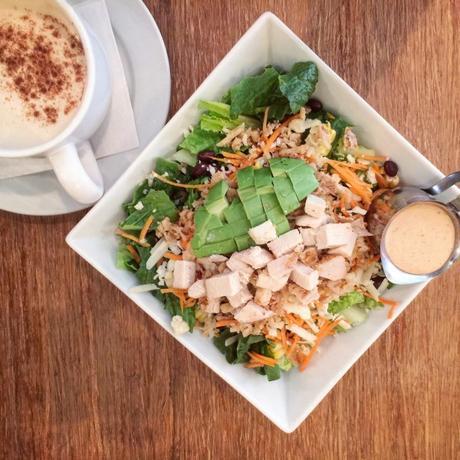 Both of our meals were absolute perfection, and we were super happy with everything Spoons had to offer. I would absolutely recommend Spoons to anyone looking for an exceptional brunch, which I enjoyed many months ago, or a fantastic lunch, which I enjoyed more recently. The food is fresh, and carefully crafted, and the atmosphere is quaint, fun and relaxed. Check them out for your self! Have you been? What did YOU think? Let me know in the comments down below.