You are here:
Home
/
Apple
/ Spirit of
Christmas
on your iPhone 4 / 4S
Spirit of Christmas on your iPhone 4 / 4S
November 29, 2012 by admin · Leave a Comment 
Dress your iPhone for the following holidays with these fun Christmas cases for iPhone 4S / iPhone 4.
We all love to decorate Christmas tree, so why not decorate your iPhone 4 or 4S in the spirit of Christmas? Dress your iPhone appropriately for the happiest holiday of the year

.
Rudolph The Red Nosed Reindeer iPhone 4 / 4S 3DLuxe Cover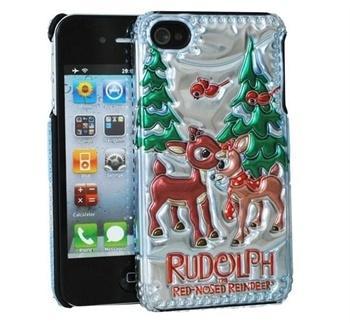 Rudolph and the Christmas Tree iPhone 4 / 4S 3DLuxe Cover
In order to reflect favourite images of Christmas on your smartphone, you can start by buying some interesting iPhone 4S covers, such as this cover with the popular reindeer – Rudolph! How could you not fall in love with the cute Red Nosed reindeer, that every year pulls the sleigh with his fellow friends!
Christmas Circus on iPhone 4 / 4S  Cover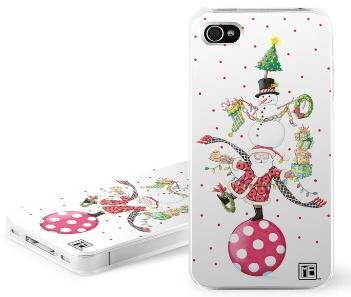 DecalGirl Hard iPhone 4 / 4S Cover – Christmas Circus
There are other popular themes that reflect Christmas time. The most popular is Santa Claus, of course! A big man in red suit and huge white beard, bringing presents to everyone, the favourite childhood memory now on your iPhone with Christmas Circus hard cover!
Christmas Cover Set for iPhone 4 / 4S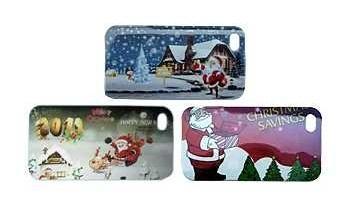 iPhone 4 / 4S Christmas Faceplate Set
Of course, what is Santa without his sleigh, his little dwarf friends and his faithful reindeer at the North Pole? All of these motifs are available in Christmas Faceplate Set, which is a great solution if you tend to change a cover on your iPhone often. And if you lack Christmas gift ideas, we always have plenty of them!