Arrghghg – look out, there is a giant spider on your head!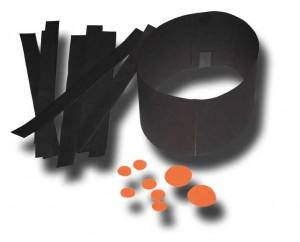 You need to make a band of black paper for the head – we joined two pieces of black photocopy paper to get it to the right size. Then cut some strips for legs – eight seemed a good number. A few small bits of white and orange paper were used to make the face features.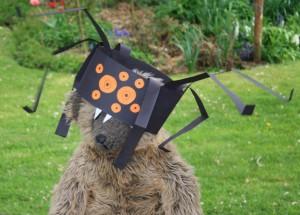 We ended up with too options, the extremely terrifying 'real' spider eyes version …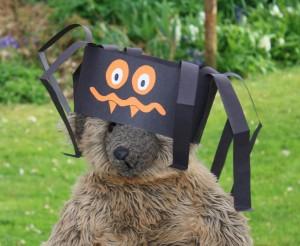 … and the far more acceptable friendly face one.