There are a lot of styles and designs of shoes to choose from nowadays. You can find just anything you want in the stores. With many creative minds designing everyday, it is possible to be wearing several designs of shoes in the days to come. I found out about this sperry women's boat shoes just recently when I browsed through Macy's website. Though this design is a little bit old and vintage already, many people still love the old look.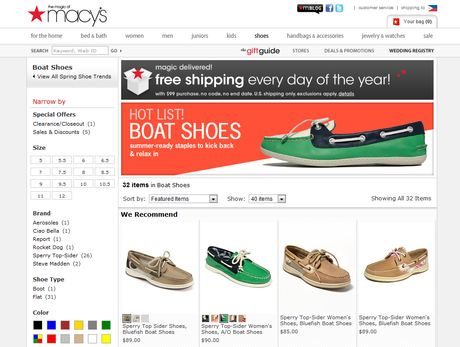 A lot of people would not like to wear such shoes because most of the persons who wear these shoes are male. However, as the world comes into a whole new decade of fashion, it is not any more awkward to wear anything like this. As a matter of fact, many girls go for unisex stuffs. There is lesser barrier nowadays in fashion than it was several years back. Anyone can wear what they want.
Many people, including celebrities had been seen sporting these shoes. One of the famous celebrities who have worn these shoes is none other than the Gossip Girl actress Blake Lively.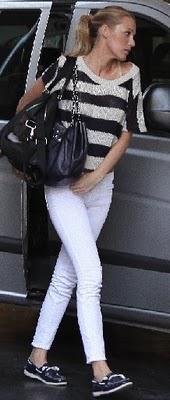 That simple get-up with a white pants and striped top is perfect to go with the "Sperry Top-Sider A/O 2-Eye Navy Patent" boat shoes. I personally think that this nautical-inspired get-up is a two thumbs up. The simplicity of the whole look has shined and made Blake look as glamorous and elegant as she is in Gossip Girl. The charm bracelets also did a very good job in this look. They made the femininity and glamour even shine more.