You are here:
Home
/
Apple
/ Speck KangaSkin Silicone Case for iPod Touch 5G
Speck KangaSkin Silicone Case for iPod Touch 5G
January 30, 2013 by admin · Leave a Comment 
Speck implemented great idea in a new series of cases for iPod Touch 5G – mini pouch on the back of the case itself, perfect for storing additional items, such as in-ear headphones, coins, credit cards, notes and even the keys! Otherwise, all these small extra somethings would fly freely in your pockets.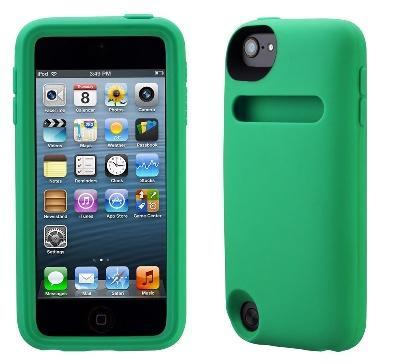 KangaSkin iPod Touch 5G Case – Malachite Green
KangaSkin iPod Touch 5G case is made of a shock-absorbent, soft silicone, covering as much of the iPod as possible. The bottom of the case and screen are unprotected, so you can use your music player without having to remove the case. Speaker, dock connector, and headphone jack on the bottom end are easily accessible, and the case also provides button covers to keep out dust and dirt; still, pressing these buttons is rather easy.
Although the idea of having a case like this is great, probably some of you won't find it interesting enough, because of the significant amount of bulk it adds to the thin iPod.  Anyway, KangaSkin fits your iPod like a glove and provides decent protection from daily wear and tear.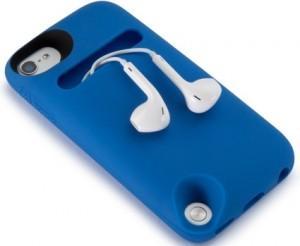 Currently, case is available in four color combinations: Grey, Purple, Green & Blue. For more 
iPod Touch 5G accessories UK
, check 
MyTrendyPhone.co.uk
:  http://www.mytrendyphone.co.uk/shop/apple-ipod-touch-206871s.html