I never knew you could get specialised running socks. But today whilst out trainer shopping for new running trainers, the sales assistant  introduced me to these Karrimor beauties. I know what you're thinking, pushy sales people just wanting more sales. But read here what I thought about this new purchase after my first run in them.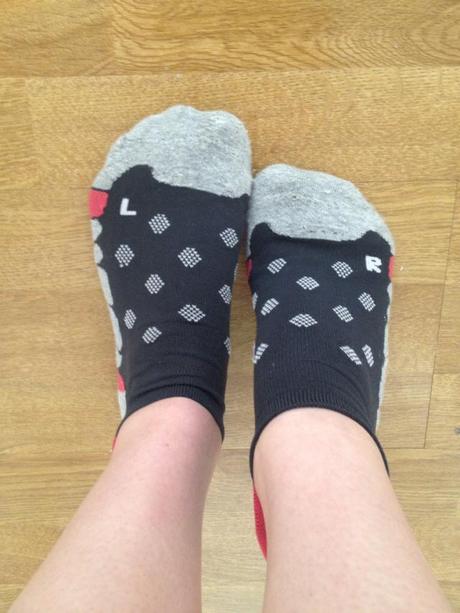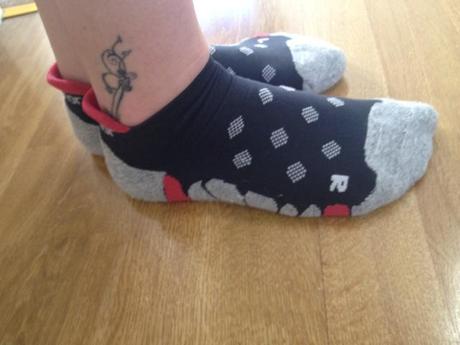 These Karrimor running socks are made to provide comfort with padded toe and heel and an ergonomic fit (yes I did google this – the socks are designed to fit the foot and the job well). 
They were so comfortable! They really did fit well, and nicely cushioned my feet in my trainers. They even have a bit which is raised at the back to cover the back of your heel where your trainers stop, great for protecting this part from being rubbed. Good start…
They are designed with a moisture wicking fabric for added comfort and anti-odour treatment (Moisture wicking being cloth that draws sweat off the skin to the outside of the fabric), so taking the sweat from your feet.
I'm not sure this is exactly what happened – but who knows what the socks are really doing. My feet did feel really hot though whilst running, and they did feel a little sweaty, but I had no horrible blisters. They didn't feel like they rubbed, and I can't say my feet really smelt when I took my trainers off. But perhaps we should ask my housemate….
…she said no, not that she noticed. SO unless she's just being nice, that's sure a positive!
They are also machine washable meaning you don't have to spend extra time hand-washing - yes this does make a difference when choosing new clothes and accessories! Why have a washing machine if you have to hand wash everything? 
Perfect.  So now I've been for a long run in the heat, feet feeling normal, no blisters or sore parts (score!) I can now throw them in the washing machine ready for my next run.
Overall, these may make my feet hot whilst running (I don't like being too hot! That's why I don't wear jogging bottoms, only 3/4 lengths), but they are definitely better for my feet than normal trainer socks! For anyone long distance running or walking, I would recommend these highly! Come on guys, look after your feet, especially with summer pretty much being here and sandal season well under way!