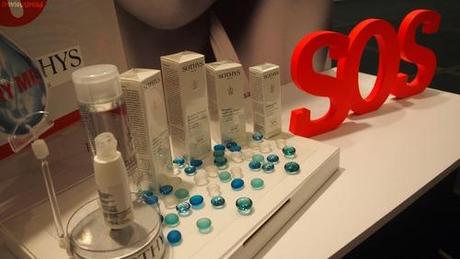 Taken from Sothys MPower U post
In conjunction to Sothys recent fitness event, Sothys M Power U Rock Zumba for a Good Cause, Sothys have launched a new SOS Sensitive line to cater to those with sensitive skin.
Be it you have sensitive skin due to natural conditions or due to external factors, one will bound to find themselves using sensitive skin products at a certain point of time - when your face turn red, itchy or tight .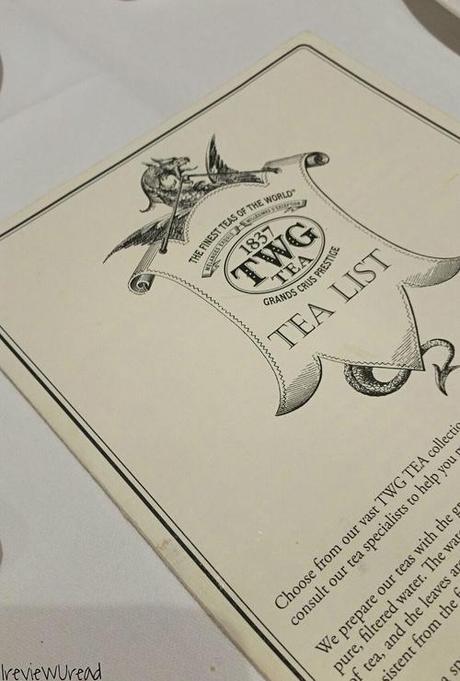 With that, today at TWG Tea, I am here to bring to you more details about the SOS Sensitive line!
But first, Tea ~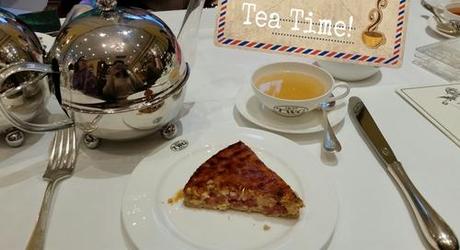 On today's menu, I've gotten a fruit tart cake which compliments greatly with my bittersweet fruitilous tea. I totally forgot the names of the dessert and tea. 
Moving back to the main topic…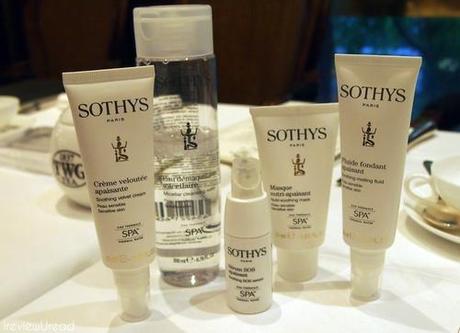 The Sothys Sensitive Skincare (SOS) range contains of 
Micellar Cleansing Water
Soothing SOS Serum 

Soothing Melting Fluid / Soothing Velvet Cream 
Nutri-Soothing Mask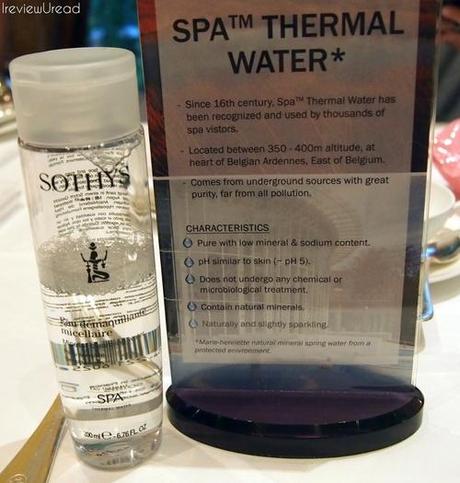 Among the products listed, one of their most unique product is the Micellar Cleansing Water. Basically, the Micellar Cleansing Water acts as a 2-in-1 cleanser. It helps one gently cleanse their face without having the need to rinse it thereafter. Because of it's natural minerals and other characteristics, the Micellar Cleansing Water is suitable to be used as a face mist or a treatment lotion without any harm to the sensitive skin. 
To use the Micellar Cleansing Water as a cleanser, just apply it with a cotton pad to cleanse the skin until the skin is clean. Do note as this is a very mild cleanser with a rather low PH level (PH ~ 5), the cleansing water can only remove light makeup.
Since I often makes "mistakes" while drawing my eyeliner, I love using the Micellar Cleansing Water as my "Eraser" for it does not aggravate my skin while I try my best to form the perfect line.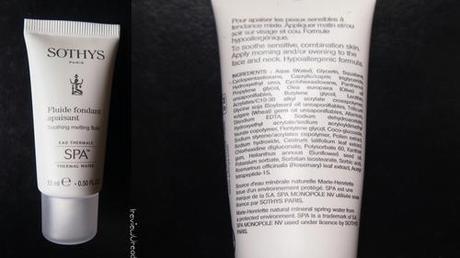 Another one of their product which I managed to add in my skincare routine would be the Sothys Soothing Melting Fluid.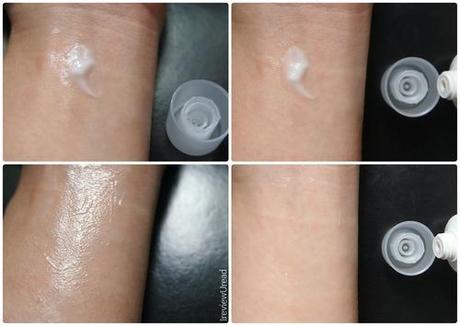 Acting as a light weighted moisturizer, this scentless, easily absorbed and non-sticky skin protectant is definitely on the top of my list of my skincare products. It is suitable for all skin types and it's rather cooling when applied. 

All in all I like the Sothys Soothing Melting Fluid is because it could be layered over the skin easily without having to worry about changing moisturizer if the weather is too humid etc.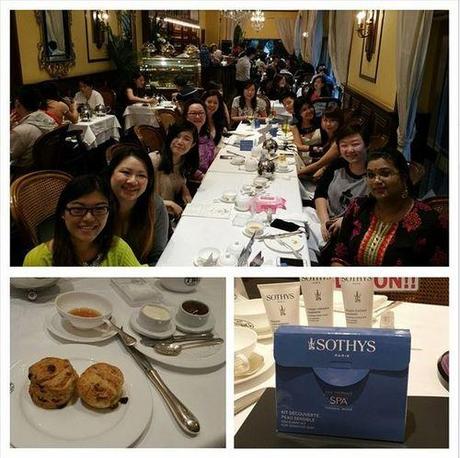 Taken From Sothys Singapore Instagram
Finally we have come to the end of the post, presenting the faces at the small Tea party session. Thanks to Sothys for the invite!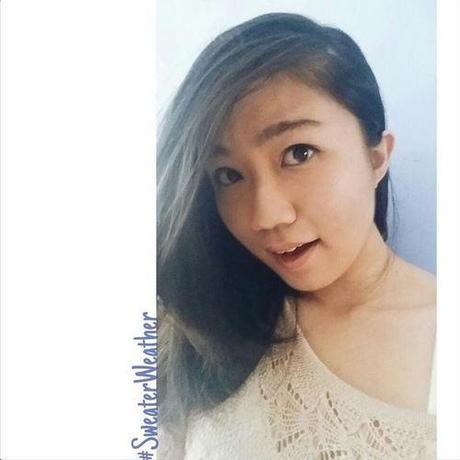 Taken from @IreviewUreadSh Instagram

#MakeupOfTheDay for the session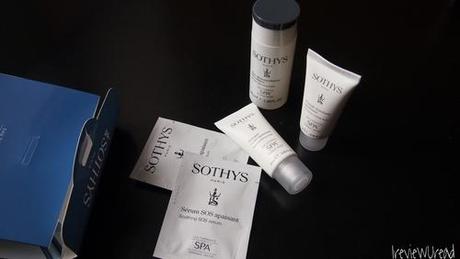 Thanks to Sothys for the samples too - These are the sample sizes scroll up for the full bottles version.
Retail prices (Full bottle): 
Micellar Cleansing Water (200ml) - $79

Soothing SOS Serum (20ml) - $109 

Soothing Melting Fluid / Soothing Velvet Cream (50ml) - $119 

Nutri-Soothing Mask (50ml) - $99