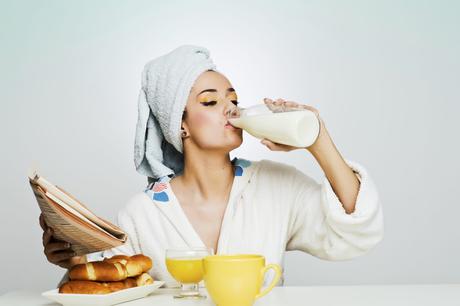 Sorry, there's nothing magical about breakfast. Even the New York Times has noticed:
The New York Times: Sorry, There's Nothing Magical About Breakfast
There's nothing special about eating in the morning. So if you're not hungry you're probably better off waiting with "breaking your fast" until you are. Especially if you want to lose weight.
Most important of all, don't let the breakfast be a refined carb fest like in the image above. You'll find more healthy inspiration below.